23 octobre 2012
Universities, however, need more support in their efforts to recruit and retain those students, says Principal Munroe-Blum.
Quebec must develop a clear strategy to make it a destination of choice for international students, if it wants to increase its capacity for productivity and innovation. That is the message Heather Munroe-Blum, Principal and Vice-Chancellor of McGill University, delivered at a lunchtime conference of the Conseil des relations internationales de Montréal (CORIM).
"Quebec needs all the talented, educated people it can get," said Prof. Munroe-Blum, who stressed that Quebec is in serious competition with both emerging countries and other Canadian provinces. "Quebec's share of Canada's international student population has decreased from 33 percent in 2001 to 25 percent in 2010. In contrast, British Columbia's share increased from 10 percent to nearly 20 percent."
There are numerous benefits to recruiting international students, she said, not the least of which is their impact on our economy. For example, international students in Canada have an economic impact of eight billion dollars annually. And according to the Conférence régionale des élus, one third of international students who study in Quebec choose to stay here after their studies.
"A great example is Aldo Bensadoun," she noted, referring to the founder of Aldo Shoes. After graduating from McGill, the Morocco-born Bensadoun "stayed in Quebec and from here created a large Quebec multinational that today has 1,000 shoe stores in 66 countries around the world."
However, she added, there is an unfortunate lack of recognition of the costs behind recruiting and supporting students who come from outside Quebec. Although these students pay higher tuition than their Quebec peers, the universities only keep the equivalent of in-province tuition. The difference – $55 million each year, in the case of McGill – is turned over to the Quebec government, which redistributes the money across the entire Quebec university system.
"Universities, and the students they're attracting, are being deprived of significant resources that should be returned to them," she added. "That's not an invitation for universities to do more."
Prof. Munroe-Blum concluded by asking the Quebec government to include the quality of programs, research and international recruitment to the agenda of the forthcoming higher education summit, saying that "Quebec is positioned to win the race for global talent if we move quickly, competitively and with confidence."
Contact Information
Contact: Julie Fortier
Organization: Media Relations, McGill University
Email: julie.c.fortier@mcgill.ca
Office Phone: 514-398-6751
Mobile Phone: 514-884-1587
The global financial crisis that began in 2007 continues to cast a long shadow over US higher education. For American universities, the economic recession has severely impacted their ability to fund education and continue to offer the same levels of financial aid, teaching standards, and nonacademic offerings, as before the crisis. Universities across the United States have had to make tough economic sacrifices, including limiting or eliminating academic programs, slashing funding for student activities, imposing new academic and nonacademic fees, and even reducing the amount of financial aid awarded to students. The laudable need-blind admissions policies of many private universities have been pared down or even scrapped, but some have come up with a creative solution to mitigate their financial woes: increasing the number of international students they enroll.
A recent survey of administrators at public and private universities reveals that they strongly endorse increasing the recruitment of international students and individuals that pay higher out-of-state tuition fees as one method of increasing schools' revenue, according to a report issued in the 2012 Inside Higher Ed Survey of College and University Business Officers. This is good news for full-fee-paying international students from the Middle East. Students that do not demonstrate financial need are now more desirable than ever and have increased chance of admission as a result. "When a US university accepts a full-tuition paying international student, that student essentially subsidizes the education costs of an American student that is receiving need-based aid and is paying little or nothing in terms of tuition," says Peter Davos of Carian College Advisors in Dubai. "The difference is even more pronounced in public universities, where international students pay up to three times as much as in-state residents," he adds.
"International applicants—particularly highly qualified ones—may still be eligible for merit-based aid," emphasized Davos, "but US universities are reaping considerable financial dividends by enrolling more international students." According to the Institute of International Education, in 2010 - 2011 international students contributed over $20 billion to the American economy through tuition and living expenditures. While students from China and India generated $7 billion of this revenue last year, students from Saudi Arabia contributed over $400 million in revenue over the same period, an impressive 23% increase from the previous year.
Over the past five years, most US universities have dramatically increased the number of international students they have accepted and enrolled. The New York Times recently reported that at least ten percent of incoming students to public universities in Illinois, Indiana, Iowa, the University of California at Berkeley, and UCLA are now international—more than twice the number from five years ago. And at least fifteen percent of the most recent freshman classes at the University of Pennsylvania, Columbia, and Boston Universities came from abroad.
While increasing globalization has played a role in this demographic shift, finances have been a driving consideration. "Each US university is a business," says Davos, "and the decrease in returns from endowment investments, federal and state funding, and alumni contributions have to be made up somehow." Some universities, such as Purdue University, the University of Massachusetts Boston, North Carolina State University, and the University of Illinois at Urbana-Champaign even charge international students thousands of dollars in additional tuition surcharges.
Full-fee-paying applicants are now considered to be more competitive, from an admissions perspective, than ever before. While universities with large endowments, such as Harvard, Yale, Princeton and the Massachusetts Institute of Technology offer need-blind admissions policies to international applicants, smaller US universities offer extremely limited or no need-based aid for international students, who have traditionally been seen as income generators for such schools. "When you have an international high school student applying to a US university and that student is not eligible for or seeking any type of need-based financial aid, it will definitely improve that applicant's chance of admission," says Davos.
"Many US universities even pay up to 10% of annual tuition to international agents to steer applicants to their institutions, because enrolling large numbers of full fee-paying international students has been so financially lucrative, but there is some hope for financial assistance from less selective universities. Skidmore, Trinity, Bates, Colby, Vassar, and Gettysburg offer an average of $50,000 in merit aid to qualified international applicants, according to a recent report by US News, but this aid is awarded on the basis of merit, not need," said Davos.
In 2010, Williams College, one of the US's leading liberal arts colleges, ended its policy of need-blind admissions policy when assessing international students. Williams officials admitted that ten years of need-blind policy toward international students had led to a 200% increase in the cost of distributing international financial aid. Similarly, Wesleyan College announced in 2012 that it would shift way from need-blind admissions policies altogether, because it was fiscally impossible to meet the financial need of all of its students. Even Grinnell College—with an endowment of $1.5 billion, one of the wealthiest small liberal arts colleges in the US—is reevaluating its financial aid policies. Cornell University, which had eliminated all loans to students from families making less than $75,000 per year in 2007, recently reinstated loans for some applicants this past summer. American universities are becoming increasingly need-sensitive, which means the financial status of the applicants affect the school's ultimate decision whether to admit them.
"I believe we will see these trends continue for the foreseeable future," said Davos, "as it will be very difficult for US universities to replace the revenue streams generated by tuition payments from foreign students."
Read the full story at
http://www.prweb.com/
.
By

Tamar Lewin

.
The average student-loan debt of borrowers in the college class of 2011 rose to about $26,500, a 5 percent increase from about $25,350 the previous year, according to a report by the
Institute for College Access and Success
's Project on Student Debt.
The project said that about two-thirds of those who earned bachelor's degrees last year had loans. About one-fifth of the debt was from private
student loans
, which have fewer consumer protections and repayment options than federal loans. Although federal data show that graduates of
for-profit colleges
are far more likely to borrow, and borrow more, than those who attend other types of colleges, the report's findings focus only on public and nonprofit colleges, because only nine for-profit colleges (less than 2 percent) reported the necessary figures.
Over all, this year's report, the institute's seventh, was based on responses from 55 percent of the institutions surveyed. But many colleges, including a quarter of those singled out for high debt levels in the previous report, did not report their debt figures for the class of 2011. The College Board's debt estimates, based on a different survey, will not be released until next week, but Sandra Baum, the economist who writes that report, said they would be slightly lower than the figures in the Project on Student Debt report. The project's report stresses the need for the federal government to gather and disseminate information on every college's average debt at graduation.
"Voluntarily reported data is all that we've got to shed light on how debt at graduation varies from school to school and year to year," said Matthew Reed, the primary author of the report. "Twelve percent of the colleges that reported debt data for 2010 didn't report for 2011, and virtually no for-profit colleges reported at all."
"The need for federal collection of key debt information at all colleges could not be more clear," Mr. Reed added.
While a college degree remains the likeliest route to employment and good wages, Lauren Asher, who heads the student-debt project, said that at a time of rising tuition and low employment rates for young people, fear of debt might stop some students from getting the education they needed. Better consumer information could help address that problem, she said. Average debt varied widely from college to college, as did the share of students graduating with loans. Of those that reported their data and had more than 100 graduates, Lawrence Technological University, in Michigan, had the highest average debt: $46,677, with 74 percent of graduates having borrowed. York College, part of the public City University of New York, had the lowest: $2,996, with 24 percent of graduates having borrowed. There were 64 colleges where more than 90 percent of graduates had debt.
Average debt at graduation also varied from state to state, from a high of $32,450 in New Hampshire to a low of $17,227 in Utah. As in previous years, the high-debt states were concentrated in the Northeast and the Midwest, and low-debt states in the West and the South.
By Ryan Lytle.
A study shows that interest in online courses has remained flat in recent years. When Cedrick Alexander was reviewing the courses he needed in order to complete his journalism degree at the
University of Alabama
, he found that some classes that fit his schedule were only offered online.
"If I would have had the option, I would have probably gone with in-class options," says Alexander, who is in the process of finishing his degree. "The reason I took online courses was because they were the only ones available, [and] with time commitments, they worked for me."
Alexander notes that there were some benefits to taking classes online, beyond the flexibility. "Online classes make you more accountable for your learning, instead of relying on guidance or instruction," he says. "But I definitely appreciated the in-class experience more just because it allowed me to have more interaction with instructors and students." [Find out why these
students chose online education
.]
According to a recent report from Eduventures, a higher education research and consulting firm, which surveyed 1,500 U.S. adults between the ages of 18 and 70, a majority of prospective students prefer the in-class experience compared to an online-only or majority-online course. In fact, just 38 percent of respondents noted that they prefer online courses, which is up only 1 percent from 2006. But, whether it is due to the convenience of online courses or increased options for online classes, the report shows that while adults prefer in-class instruction, 28 percent of respondents are enrolled in an online course, up from 18 percent in 2006.
"The good news is that there is still a significant gap between preference and participation," the report's authors write. "The bad news is that the gap is shrinking, and cautions that unless online delivery develops a broader value proposition, long-term growth may prove elusive."
The fact that adult preferences for online courses have remained relatively stagnant between 2006 and 2012 may be due to the lack of information people have regarding the technological advancements in education, notes
Coursera
cofounder and
Stanford University
professor Andrew Ng.
"For a long time, online education has had a mixed reputation," Ng says. "A couple years ago, it was challenging to find high quality courses. Even today, many people do not know about the high quality offerings that are available to them." [Consider this before you
pay for an online degree
.]
For
Arizona State University
graduate student Megan Goodrich, online courses have been a prominent fixture in her academic career­: She took nearly 20 online courses during
high school
and as an undergraduate at
Florida State University
.
"Online classes are more acceptable than they were a couple years ago," Goodrich says. "I had to self-teach myself through these courses, though. You're able to get ahead [in online courses] but I don't feel like I was learning. If you're going to school to learn, go to class and don't take it online."
Goodrich's assessment of online courses compared to in-class courses aligns with what the majority of respondents noted in the Eduventures study. According to the report, only 7 percent of adults view online delivery as superior to in-class delivery, up from 1 percent in 2006.
"Both ratios are low in absolute terms, and reiterate that to date online higher education fundamentally embodied convenience rather than broader value-add," the report's authors write, "but the improved ratio may be an encouraging sign that online sophistication is increasing." [See how
online learning outcomes are similar to classroom results
.]
Coursera's Ng says that many online courses already rival that of large classrooms and, in fact, a "website can be made to be much more interactive than a large lecture hall.
"For a 400 student course, the online experience is that every week, students watch two hours of video of me lecturing and then they do homework," he notes. "The live classroom turns out to be only slightly better. With a class of 400 students, there really isn't that much one-on-one interaction with students."
Although perceptions and preferences among adults lean heavily toward in-class instruction, Ng believes the growth of massive open online courses, provided by companies such as Coursea, edX, and Udacity, will change outlooks in the long term. [Discover
free options for online education programs
.]
Coursera alone has 33 member schools, including Stanford,
Princeton University
, and the
University of Pennsylvania
, offering free online courses, and the company recently announced that it passed 1 million student enrollments. Having top-ranked universities offer courses through the online delivery model will ultimately have a strong influence on adults' perspectives on online education, Ng says.
"We all trust prestigious universities to have high standards," he notes. "From a student perspective, if you go online and take a class through Princeton, there's something reassuring that it's a Princeton course. When you put on a résumé that you took a course from a Princeton professor, that means something."

Searching for an online program? Get our complete rankings of Top Online Education Programs.
Interview | Philippe Hayat, pour un new deal entrepreneurial

Philippe
Hayat
, président de
100.000 entrepreneurs
, est engagé pour le développement de l'entrepreneuriat en France. Il vient de remettre un
rapport
à la ministre des PME, Fleur Pellerin, intitulé "
Pour un new deal entrepreneurial
". La Fondation iFRAP l'a interviewé.
Fondation iFRAP : Vous faites des propositions pour que le financement en amorçage des entreprises soit plus important grâce à des mesures fiscales incitatives (notamment le Madelin que vous proposez, comme nous, de déplafonner). Pensez-vous que ces mesures aient des chances de passer d'ici 2017 ?

Philippe
Hayat
: Je crois malheureusement qu'on est revenu dans cette vieille querelle qui consiste à opposer le capital et le travail. En écoutant les responsables politiques s'exprimer sur ce sujet, il apparaît qu'ils jugent inconcevable de voir
le travail moins bien rémunéré que le capital
, alors même que celui-ci présente un risque bien supérieur. Télécharger
le

rapport

: "Pour un new deal entrepreneurial", de Philippe

Hayat

, octobre 2012
. Suite de l'interview...
Proposition 4: Généraliser les filières entrepreneuriat (de la formation à la création effective) dans l'enseignement supérieur
pp.21-23 du
rapport
Constats :
Enseignement supérieur en entrepreneuriat inégal et timide
L'enseignement de l'entrepreneuriat dans l'enseignement supérieur, dont sont issus 94% des créateurs d'entreprises innovantes (Oséo, 10 ans de création d'entreprises innovantes, janvier 2012), est fondamental. Seulement 30% des entrepreneurs français déclarent avoir bénéficié d'un programme de promotion de l'entrepreneuriat pendant leurs études supérieures, contre 62% aux USA, 70% au Brésil, 64% au Canada, 50% en Allemagne (Baromètre Ernst & Young, octobre 2011).
Le mouvement a démarré il y a une quinzaine d'années. A ce jour, une filière entrepreneuriat structurée n'existe que dans un certain nombre de grandes écoles de commerce et d'ingénieur. Dans les grandes écoles, 68% des élèves pensent qu'ils seront formés à l'entrepreneuriat pendant leurs études et 56% ont accès à un interlocuteur pour les renseigner sur le sujet, contre respectivement 21% et 25% pour les étudiants d'université (sondage Ipsos, novembre 2009). A quelques exceptions près, l'enseignement de l'entrepreneuriat est encore inexistant dans l'université et la plupart des formations post bac.

Peu de jeunes entrepreneurs à la sortie des études
Même dans les grandes écoles, le nombre de créations d'entreprise annuel ne dépasse pas 5 à 10% de l'effectif d'une promotion. On ne dénombre que 2 % de jeunes diplômés de moins de 25 ans parmi les créateurs d'entreprise innovante (Oséo, 10 ans de création d'entreprises innovantes, 2012).
D'une manière générale, les jeunes de moins de 30 ans constituent une minorité au sein de la population entrepreneuriale (20% des créateurs, 11% des lauréats du concours MESR/Oseo 2011). Les freins à la création d'entreprise restent l'aversion au risque en premier lieu, et quelques idées reçues tenaces (« je ne peux pas entreprendre car je n'ai pas d'idée, pas d'argent, pas d'expérience, pas de réseau… »).
Naissance des pôles Entrepreneuriat-Etudiants
Depuis 2010, des « Pôles Entrepreneuriat-Etudiants » (PEE) se sont constitués. Ils sont au nombre de 23 à ce jour. La plupart s'inscrit dans l'organisation des Pôles de Recherche et d'Enseignement Supérieur (PRES), afin de sensibiliser, former et accompagner les étudiants dans leur réflexion et leurs actes entrepreneuriaux. Ils peuvent devenir la clé de voûte de l'action entrepreneuriale dans l'enseignement supérieur.

Objectif :
Permettre à tout étudiant de l'enseignement supérieur de créer son entreprise sur son campus.
Il s'agit de proposer un enseignement de l'entrepreneuriat structuré, de la sensibilisation à la création, dans toutes les filières de l'enseignement supérieur, au cours desquels les étudiants pourront mûrir leur projet en trois phases :
1. Sensibilisation et apprentissage des concepts-clés.
2. Etude d'un projet entrepreneurial.
3. Création de l'entreprise.

Recommandations :
- Développer dans les programmes de chaque école, université et formation post-bac deux modules de cours à minima :
o Sensibilisation à l'entrepreneuriat : rencontres avec des entrepreneurs de tous horizons, qui permettent de mieux cerner la motivation des étudiants et l'adéquation de leur personnalité avec les exigences du métier. Enseignement de la « boîte à outils » indispensable pour entreprendre (gestion de trésorerie, notions pratiques du droit des affaires, techniques de ventes et de marketing, utilisation des nouvelles technologies…)
o Analyse d'un « business plan » : définition d'un projet, positionnement sur son marché, évaluation des hypothèses d'activité et de charges, construction du plan de développement.
- Mettre en place au sein de chaque Pôle Entrepreneuriat-Etudiant :
o Un incubateur mutualisé, au bénéfice de toutes les structures d'enseignement du Pôle, offrant les moyens techniques nécessaires à la création d'entreprises, une assistance au jour le jour et le tutorat d'un entrepreneur expérimenté. En faire un lieu d'effervescence entrepreneuriale, ouvert, décontracté et propice à l'innovation (par exemple sur le modèle du St Oberholz Café de Berlin).
o Un fonds d'amorçage abondé par les anciens des écoles et universités du Pôle.
o Une animation entrepreneuriale : concours de création d'entreprises, clubs d'entrepreneurs, junior entreprises, conférences d'entrepreneurs, fêtes de l'entrepreneur, rencontres entrepreneurs-investisseurs…
o Un campus de recrutement de stagiaires ou de jeunes diplômés du Pôle par les entreprises créées par les anciens du Pôle.

Acteurs :
Ministère de l'Enseignement Supérieur et de la Recherche, DGCIS, direction des Universités et des Ecoles, Conférence des Grandes Ecoles et Universités, Pôles Entrepreneuriat-Etudiants, associations et réseaux locaux d'entrepreneurs, chambres de commerce et d'industrie, Rétis…
Συνέντευξη | Hayat, μια νέα συμφωνία για την επιχειρηματική
Philippe

Hayat,

Πρόεδρος του 100.000 εργολάβους, έχει δεσμευτεί για την ανάπτυξη της επιχειρηματικότητας στη Γαλλία.
Έχει υποβληθεί μόνο μια

έκθεση

προς τον Υπουργό για τις ΜΜΕ, λουλούδι Pellerin, με τίτλο "Προς μια νέα επιχειρηματική συμφωνία."
Ίδρυμα iFRAP του συνέντευξη
. Περισσότερα...
Le taux de pauvreté des non diplômes est de 10,1% contre 3,1% pour les titulaires d'un bac+2.

En France, le diplôme joue un rôle particulier pour l'accès à l'emploi, et ne pas arriver à décrocher un titre scolaire est un lourd handicap. Le taux de pauvreté des personnes sans diplôme est de 10,1%, contre 3,1% pour les bac+2, trois fois moins. Au total, 42,7% des pauvres n'ont aucun diplôme, alors que 4,6% disposent au moins du niveau bac+2. On notera que le taux de pauvreté des diplômés d'un niveau supérieur à bac+2 est plus élevé que pour les bac+2. Une partie des jeunes qui sortent des filières généralistes de l'université ont des difficultés à s'insérer dans le monde du travail. Encore faut-il bien mesurer l'ampleur du phénomène: 230 000 personnes sont dans ce cas, contre 1,5 million de non-diplômés.
L'une des difficultés spécifique à la France est la faiblesse de la formation professionnelle. Un nombre réduit de ceux qui sortent avec un bas niveau de qualification auront le droit à une "deuxième chance", qu'il s'agisse des salariés peu qualifiés ou des chômeurs.
Lecture: Parmi la population pauvre, 42,7% n'a aucun diplôme ou le CEP. 10,1% de la population sans diplôme est pauvre.
Source: Insee. Année des données: 2009, individus âgés de 15 ans et plus hors étudiants.
The poverty rate for non diplomas is 10.1% against 3.1% for those with a tray 2.
In France, the degree plays a special role in access to employment, and not being able to win a title in school is a serious handicap.
The poverty rate for people without a diploma is 10.1%, against 3.1% for tray 2, three times less

. More...

By Graeme Wearden. University to raise £350m through 40-year security bond a week after being handed top-notch AAA rating.
Cambridge University is issuing its first ever bond, more than eight centuries after being founded.
The university is raising £350m through a 40-year security bond, which was priced in the City on Wednesday. The university is tapping the capital markets a week after being handed a top-notch AAA rating with a stable outlook by Moody's – a better credit rating than the Bank of England or the government.
The bond will yield about 0.6% more than a British government 40-year gilt, suggesting an effective interest rate of 3.85% over the lifetime of the loan.
Professor Sir Leszek Borysiewicz, vice-chancellor, said he was "delighted by the success" of the issue. Proceeds of the sale will be used to fund "general corporate purposes", including investing "in teaching and research at the highest international levels".
Last month Cambridge was ranked as the second-best university in the world, behind MIT.
Cambridge University is said to hold total assets of £4bn, after swelling its coffers during its 800 anniversary celebrations in 2009.
22 octobre 2012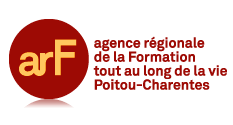 La Région Poitou-Charentes a lancé un appel à propositions pour la mise en oeuvre de prestations d'accompagnement dans la procédure de Validation des Acquis de l'Expérience (VAE).
Cet appel à propositions se compose de 9 lots:
1- Certifications délivrées par le Ministère de l'Education Nationale et de l'Agriculture (niveau V à III) - Charente,
2- Certifications délivrées par le Ministère de l'Education Nationale et de l'Agriculture (niveau V à III) - Charente-Maritime,
3- Certifications délivrées par le Ministère de l'Education Nationale et de l'Agriculture (niveau V à III) - Deux-Sèvres,
4- Certifications délivrées par le Ministère de l'Education Nationale et de l'Agriculture (niveau V à III) - Vienne,
5- Certifications délivrées par le Ministère de l'Education nationale et de l'Agriculture (niveau III à I) - Région,
6- Certifications délivrées par le Ministère des Affaires Sociales et le Ministère des Sports (niveau V à I) - Charente,
7- Certifications délivrées par le Ministère des Affaires Sociales et le Ministère des Sports (niveau V à I) - Charente-Maritime,
8- Certifications délivrées par le Ministère des Affaires Sociales et le Ministère des Sports (niveau V à I) - Deux-Sèvres,
9- Certifications délivrées par le Ministère des Affaires Sociales et le Ministère des Sports (niveau V à I) - Vienne.
La date limite de remise des offres est fixée au 15 novembre 2012 à 12 heures.
Télécharger
le dossier de consultation
(choisir nature de l'avis: "services").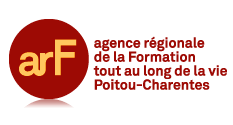 Η περιφέρεια Poitou-Charentes δημοσίευσε πρόσκληση υποβολής προτάσεων για την υλοποίηση υπηρεσιών για την υποστήριξη της διαδικασίας επικύρωσης της αποκτηθείσας εμπειρίας (VAE).
Η παρούσα πρόσκληση υποβολής προτάσεων αποτελείται από 9 παρτίδες:
1 - Πιστοποιητικά που εκδίδονται από το Υπουργείο Παιδείας και Γεωργίας (Επίπεδο V III) - Charente
. Περισσότερα...
Foreign governments, most notably Germany, should help shoulder the cost of their citizens studying at Swiss universities, according to a report from higher education leaders.

The Rectors' Conference of the Swiss Universities (Crus) will recommend the measure next week as a means to alleviate the growing financial burden on many institutions, according to the NZZ am Sonntag newspaper.
Universities want an international arrangement similar to a current inter-cantonal system that spreads the cost of higher education across the country. A canton that sees residents take up studies in another region will contribute a fee to the canton where the university is based. The lack of such an arrangement for international students is a cause for concern for some cash-strapped Swiss universities, particularly those with a high proportion of foreign students. Swiss universities are funded almost exclusively from the public purse. Some 35,000 foreign students studied in Switzerland last year – with around 10,000 coming from Germany.
German reluctance

The Crus recommendation to fund the growing number of foreign scholars follows a similar demand from the national union of students that was put to the government a year ago. Swiss secretary of state for education and research Mauro Dell'Ambrogio told the NZZ am Sonntag that the subject had already been informally broached with Germany. "The Swiss model could certainly also function internationally," he said.
But Germany had not particularly warmed to the idea, despite an offer of reciprocal funding for Swiss students at German universities. Germany would end up with net payment deficits under such an arrangement, Dell'Ambrogio noted. However, Crus president Antonio Loprieno refused to give up hope that such a deal could be struck in future. "There is little realistic prospect of such a solution working for the whole of Europe," he told the NZZ am Sonntag. "A bilateral agreement with Germany, as the largest home country of foreign students, would be the best solution."
Last year, Crus looked into the legal possibilities of imposing quotas of foreign students at Swiss universities. They eventually advised members that such measures are legal, but only one university - St Gallen - decided to follow that path.
Other universities, most notably in the West of Switzerland, have a different attitude to the foreign student exodus, arguing that more overseas students raises standards and improves universities' international standings.
IANS. New Delhi:
Germany, a hub of quality scientific research and innovation, is keen to attract the brightest Indian minds for further studies and research and has as an incentive made it easier for students to stay over and work, the country's envoy has said. Another incentive for students is that German universities don't charge any fees.
"In Germany you don't pay to study in the universities," Michael Steiner, Germany's envoy to India, told a news agency in an interview.
The students only have to pay for their board and lodging, he added.
There are at present 6,000 Indian students in Germany, and the country is eager to attract more, he said.
"Earlier, students who wanted to stay over could not, and this was a problem. This year, we have facilitated that students keen to stay over and work can do so," Steiner said.
This would be done on the basis of specific work permits.
And, to give a fillip to Indo-German scientific and technological cooperation, Germany is setting up an institute in Delhi to facilitate the exchange of science and innovation, Steiner said, describing it as "one of the defining pillars of our bilateral relations".
The German House for Research and Innovation (DWIH), New Delhi, coming up on October 27 near the German embassy here, will help Indian students wanting to go to Germany and vice versa, as well as facilitate bilateral research projects, he said.
The DWIH "will be part of the Ivy League from our perspective", he said.
The ambassador does not foresee language to be a barrier for Indian students as German universities now offer courses in English, he said.
"But it is an enrichment to learn the German language... And it has been observed that Indians are good at learning German," Steiner said.
The DWIH will act like a hub for young talents and a house for scientific innovation, which is one of Germany's strengths, said the ambassador.
Among the 14 universities and member institutions of the DWIH are the well-known Heidelberg University, the Max Planck Society and the University of Cologne.
"The DWIH is mainly an address for facilitating study in Germany," he said, adding that there was an increase of 20 percent in the number of Indian students going to Germany in 2011 from the previous year.
"This is encouraging, but we expect a further increase," he said.
The DWIH is one of the five set up by Germany across the world, with the others in Sao Paolo (Brazil), Moscow (Russia), New York (USA) and Tokyo (Japan)
To a question on how much a student would have to spend to stay in Germany, Steiner said it depends on the city.
"We have very good universities in small cities. It all depends on where the student wants to go," he said, adding that staying in Berlin would be relatively cheaper than Munich.
According to a study by the Indian Institute of Management-Bangalore, more than 53,000 Indians went abroad in 2000 for a degree and at the end of the decade, the count shot up to 190,000.
The US is the top country having most number of Indian students, with the UK a close second. Between 2000 and 2009, the number of Indian students in Europe increased from 3,348 to 51,556, with the UK seeing a rise from 3,962 to 36,105.
Steiner was full of praise for India's excellence in the field of IT and German companies' collaboration with Indian firms.
"I have spoken to Infosys Germany and found them pretty impressive," he said.
Infosys is in collaboration with German IT major SAP, while Wipro has tied up with Siemens.