15 février 2014
Young people with vocational education and training (VET) qualifications, which include a significant amount of work-based learning, have higher employment rates compared to those who come from general education or from fully or mainly school-based VET, Cedefop Director James Calleja told the European Commission's monitoring conference in Brussels (11-12 February).
In his keynote speech, Mr Calleja said that, according to Cedefop research, 'employers place a premium on work experience, and in countries where VET is well developed, includes work-based learning and is governed together with social partners, it results in better labour-market outcomes for VET graduates.' More...
Experts from international organisations including ILO, Unesco, Unitar, the World Bank and universities, as well as country delegates, met at the 2nd Cedefop/OECD Green skills forum in Paris, on 14 February, to discuss how environmental policies can successfully be implemented in combination with policies for job creation and social inclusion.
The forum was opened by OECD Deputy Secretary-General Rintaro Tamaki. He underlined that 'we need to share experience and cooperate in the creation of knowledge as we move from a high-carbon to a low-carbon society.' More...
In the past months, Cedefop tested in 8 countries its revised employer survey instrument to measure changing skill needs in Europe and has explored the optimal survey sampling design. The objective of this meeting is to have a final review of the instrument and sampling design and discuss the recommendations for a full-scale implementation based on the latest results.
The participation in this event is restricted to the invited experts.
New Trends in Language Didactics conference is aimed at bringing together specialists working on different topics of language learning. It represents an outstanding opportunity of exchange between researchers, research groups and institutions working in the field.
The conference is organised around the following main lines of research:
· Language for specific purposes (LSPs)
· Computer assisted language learning
· Audiovisuals in language learning
· Translation & Language learning
Topics
We are inviting presentations reflecting the developments of our rapidly changing times within the focus of the following themes:
· Language learning and cultural mediation
· E-learning and M-learning
· Video game localization & language learning
· Subtitling and audiovisual translation in language learning
· Language for specific purposes
· Social networks & language learning
· Copyright issues in language learning
· New trends in foreign language learning
· Training language teachers
· Quality and innovation in teaching Romanian as a foreigh language
Proposals
Proposals for the oral presentations can be sent by email in .doc format together with the following information:
· Name of the author(s), affiliation and contact information;
· Abstract and title (250-350 words in the language of the presentation);
· Line of research of the presentation (ICT in language learning, Audiovisuals in language learning, Translation & Language learning)
The proposals may be send at language.didactics@gmail.com by 25th February 2014. Abstracts will be blind peer-reviewed. A selection of the papers will be published in the volume of the conference.
Notification of acceptance will be sent by 10 March 2014.
Languages
The official languages of the conference are: English, Romanian, French, Spanish, Italian. Professional interpretation will be provided if needed.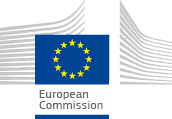 New Trends in Language Didactics is an international conference that will take place at "Babe-Bolyai" University, Cluj-Napoca, Romania, on 9-10 May 2014.
New Trends in Language Didactics is an international conference that will take place at "Babe-Bolyai" University, Cluj-Napoca, Romania, on 9-10 May 2014. It aims to bring together specialists in various areas of language acquisition and the pedagogy for language learning. It seeks to offer a congenial forum for language professionals, researchers, research groups and institutions involved with language learning, to exchange their views on the latest advancements in the field. The official languages of the conference are: English, French, Italian, Romanian and Spanish.
The conference is organised around the following main areas of enquiry:
Language for specific purposes (LSPs)
Computer assisted language learning
Audiovisuals and language learning enhancement
Translation and language learning
Thematic areas
Presentations should reflect on the developments of the fast changing language acquisition environment with specific emphasis on the following thematic areas:
Language learning and cultural mediation
E-learning and M-learning
Video game localisation and language learning
Subtitling and the role of audiovisual translation in language learning
Language for specific purposes
Social networks & language learning
Copyright issues in language learning
New trends in foreign language learning
Training the trainers: working with foreign language instructors
Quality and innovation in the teaching of Romanian as a foreign language.
Please send your proposal in .doc format by e-mail to language.didactics@gmail.com
with the following accompanying information:
Name of the author(s), affiliation and contact information
Abstract and title (250-350 words in the language of the presentation)
Line of research of the presentation (see above main areas of enquiry)
Deadline for submission: 25th February 2014.
More information is available on the official conference website
Focusing on Blending Higher Education and Traditional Knowledge for Sustainable Development, the Conference will address, from 19-21 March 2014, the key issue of Education for Sustainable Development and help to define IAU's position with regard to the Post-2015 Development Agenda.
The IAU is pleased to announce the following confirmed speakers: Jeffrey Sachs (United States of America); A.H Zakri (Malaysia); Dzulkifli Abdul Razak (Malaysia); Juan Remigio Saldaña (Peru); Charles Hopkins (Canada); Pornchai Mongkhonvanit (Thailand); Heila Lotz-Sizitka (South Africa); Zinaida Fadeeva (Japan); and Pam Fredman (Sweden).
The Call for papers has attracted many interesting submissions. The programme committee has completed the selection process and the programme is being finalized.
The IAU is happy to inform you that the Conference outcomes will be presented at the UNESCO World Conference on ESD in Aichi Nagoya, Japan in November 2014.
To read more about the IAU Conference, register, and to find out where to stay, please go to the Conference web pages or contact Ms. Élodie Boisfer. We count on you!
The deadline for submissions to the Research Excellence Framework (REF) was 29 November 2013. All 155 higher education institutions that intended to participate in the REF made their submissions by the deadline. Initial submissions data were reported on 5 December.
Further details are announced today on the REF web-site. The REF expert panels are now assessing submissions and the outcomes will be published on 18 December 2014. The submissions will be published in early 2015.
The Secretary of State for Business, Innovation and Skills (BIS) and the Minister for Universities and Science have today confirmed funding allocations to the Higher Education Council for England (HEFCE) for financial year 2014-15.
The grant letter (note 1) confirms government funding for HEFCE and for higher education for the third year of the new financial arrangements for higher education in England. It also sets out indicative allocations for financial year 2015-16. More...
By Michael Gaebel. MOOCs Massive Open Online Courses - An update of EUA's first paper (January 2013). Download.
1. Introduction
With the rapid development of MOOCs, EUA published an occasional paper in January 2013 on MOOCs for discussion at the EUA Council, and for information for EUA membership. The present paper aims to provide an update on these developments, particularly as they concern European higher education.
The main issues described in this update are:
- International MOOCs facilitators: The largest concentration of MOOCs is still in the US. The three big providers, Coursera, edX and Udacity have been growing in size and have also developed distinct profiles.
- European reactions to MOOCs: Despite Europe's mitigated reaction and less hype than in the US, there has been a sharp increase in MOOCs, to the extent that around one third of MOOCs around the world involve European higher education institutions. 1 This has happened through participation in the US platforms, as well as European initiatives launched by the universities themselves, but also by private start-ups, often with support from national governments, telecommunication companies and foundations.
- A European dimension: One issue is also whether and how MOOCs can develop a genuine European dimension. The current trend is that there are some platforms at national level in larger European countries, which may be profiled via language rather than belonging to the national higher education system: there will be separate English, French, German and Spanish platforms with a degree of openness to other languages. The European open universities have launched their own MOOCs portal. The European Commission has expressed its interest and support in exploring the potential of MOOCs in various ways, among others through studies, and provision of funding, and a new website launched along with its "Opening Up Education" Communication. A first European MOOCs stakeholder summit took place in June 2013 in Lausanne, with a follow-up summit scheduled for 10- 12/02/2014. The question remains whether and how MOOCs could complement the structures and instruments developed in the European Higher Education Area.
- Around the globe: MOOCs have also been developed in other parts of the world, and not surprisingly, basically everywhere where education structures are already well-developed. Many of the platforms in emerging countries provide access to courses from the US and from Europe.
- Business models: MOOCs companies are under pressure either to transfer costs to course participants or to generate income from other sources. Their ability to gather venture capital suggests that there is economic potential – but only time will show whether these MOOCs initiatives are successful or doomed to fail. Predictably their success will depend firstly on business strategies and markets, and only secondly on educational needs and quality.
- Learning and teaching: the impact on learning and teaching is still unclear, but it is quite obvious that MOOCs do not replace institutional higher education provision, but supplement it, e.g. if used in blended learning within universities, as individual lifelong learning opportunity (predominantly during or after higher education studies) or as a means to reach out to new target groups (e.g. through continued professional education). For some of these options, the question is whether and how "massive" they have to be, and what exactly distinguishes them from other forms of blended and online learning. First answers to these questions are courses provided for a fee, MOOCs with the additional options of student support and certificates or even credits. An interesting question is whether these services are provided solely by the higher education institution, or in collaboration with the MOOC platforms or other external service providers, a phenomenon which is increasingly referred to as "unbundling". This may impact the general understanding, definition and award processes for academic degrees, and respectively strengthen alternative validation routes.
- MOOCs impact higher education institutions in different ways, depending on the type of institution, and its socio-economic and legal framework. As in other areas, such as internationalisation or regional cooperation, universities on both sides of the Atlantic find themselves in very different situations and respond differently to MOOCs. US institutions are under a much stronger economic pressure to respond, and reaction in the US ranges from determination to develop new education and business models to concern about the future of those institutions that cannot develop MOOCs, and about higher education in general. Many of the European universities seem to be more concerned about lagging behind international competition, and look at MOOCs as a global promotion opportunity. There is excitement among those staff members who have been working in e-learning and open education for many years. But there is also frustration that insight from and achievements of longstanding e- and distance learning practice are either ignored or presented as recent innovation. There is also some concern that MOOCs might not promote real learning innovation, and would be used simply to save costs rather than improve quality. But overall, the impression is that European universities look at technology-enhanced learning, including MOOCs, in a positive and forward-looking way.
I should like to thank all colleagues at EUA who provided comments and support to the paper, and also the members of the EUA Task Force for Innovative Learning and Teaching for their advice. Special thanks to Zhong Zhou, researcher at Tsinghua University, and Thérèse Zhang, now former colleague at EUA, for their support in gathering information about MOOCs in China. This is an update to the previous paper, published a year ago. Given the rapid developments, it is almost impossible to keep the paper up-to-date even in the process of writing, and any developments after 01/12/2013 were not taken into consideration. I have done my best to check and verify all facts, but MOOCs are fast-moving, and sources of information comprise news articles, blogs, but also observations and perceptions of a wider range of individuals active in the fields. I apologise in case that any important developments or initiatives have been omitted or not described accurately. We would welcome your support in notifying us of these and also your contribution to any future updates. Please send any information to: elearning@eua.be. More...
Cérémonie de remise des labels européens des langues 2013 - Intervention de Mikaël Meunier, Direction générale de la traduction, Représentation en France de la Commission européenne
L'institution que je représente ici aujourd'hui – la Commission européenne – n'est, de toute évidence, pas novice en matière de questions linguistiques, puisqu'elle possède plus d'un demi-siècle d'expérience de multilinguisme officiel. Et de fait, dans l'Union européenne, le multilinguisme n'est pas une question abstraite, mais bien une réalité concrète et quotidienne de la vie publique.
À bien des égards, l'Union européenne est une construction unique, inédite dans l'histoire de l'humanité. Elle a apporté la paix la plus durable qu'ait connue notre continent. Et pas une pax romana, imposée par la force, mais une pax europea, à laquelle les nations adhèrent de leur plein gré. Suite...