29 avril 2014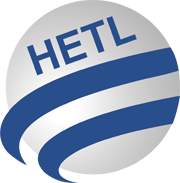 Following its successful 2013 International HETL Conference at the University of Central Florida in Orlando, the International Higher Education Teaching and Learning Association (HETL) invites you to attend the 2014 International HETL Conference, to be held in Anchorage, Alaska, USA.
About the Theme
In Being a University (2011, p143), Ronald Barnett talks about the emerging university of the future as an ecological university, where the ecological university is not only concerned with the natural environment but is concerned about "…a much wider ambit, embracing the personal, social, cultural, institutional and technological environments and knowledge of those environments; in short, the world in its fullest senses." The ecological university thus endeavors to cultivate those interconnections through meaningful and diverse ways of learning and inquiry.
Conference Dates: May 31 to June 02, 2014 (Saturday, Sunday, and Monday)
Venue: The Hilton Anchorage. All conference activities (sessions, luncheons, etc) will be held at the Hilton – 500 West Third Avenue, Anchorage, Alaska, USA 99501 (+1-907-272-7411). See Travel/Lodging tab.

Congress of the Humanities and Social Sciences 2014
Unrivaled in scope and impact, the annual Congress of the Humanities and Social Sciences is the convergence of over 70 scholarly associations, each holding their annual conference under one umbrella. Now in its 83rd year, this flagship event is much more than Canada's largest gathering of scholars across disciplines. Congress brings together academics, researchers, policy-makers, and practitioners to share findings, refine ideas, and build partnerships that will help shape the Canada of tomorrow.
When: May 24 to 30, 2014
Where: St. Catharines, Ontario
Who: The associations listed here are participating in Congress 2014
The 2014 Congress of the Humanities and Social Sciences is an initiative of the Federation for the Humanities and Social Sciences and is hosted by Brock University.
About Congress
Unrivaled in scope and impact, the annual Congress of the Humanities and Social Sciences is the convergence of over 70 scholarly associations, each holding their annual conference under one umbrella. Now in its 83rd year, this flagship event is much more than Canada's largest gathering of scholars across disciplines. Congress brings together academics, researchers, policy-makers, and practitioners to share findings, refine ideas, and build partnerships that will help shape the Canada of tomorrow.
Typically spanning seven days in late May and early June, and attracting an average of 8,000 attendees, Congress is organized by the Federation for the Humanities and Social Sciences and hosted by a different Canadian university each year. The Federation, host university, scholarly associations and partners develop a full week of presentations, workshops, panels, public lectures, cultural events and receptions. It also features Canada's largest academic trade show. The result? Luminaries, researchers, practitioners, policy-makers and students from across Canada and abroad meet, share ideas and engage in discussions that have direct importance for Canada and the lives of Canadians.
Congress programming is open to attendees, academics and non-academic audiences. From theatre research, literature studies and history to education, sociology and communications, Congress represents a unique showcase of scholarly excellence, creativity, and leadership.
Congress 2014 is being hosted by Brock University in St. Catharines, Ontario. The theme for this year's Congress is "Borders without Boundaries."
Welcome to TNC2014, 19 - 22 May 2014, Dublin, Ireland, "Networking with the World".
The TERENA Networking Conference (TNC) is the largest and most prestigious European research networking conference, with more than 650 participants attending this annual event. TNC brings together decision makers, managers, networking and collaboration specialists, and identity and access management experts from all major European networking and research organisations, universities, worldwide sister institutions, as well as industry representatives. Through keynotes speeches by renowned specialists, varying parallel sessions, demonstrations and presentations, the Conference presents participants with a unique overview of the latest developments in research networking, both in the technical field and in the area of application and management. TNC2014, its 30th edition, will be hosted by HEAnet, Ireland's National Education & Research Network between 19-22 May 2014 in Dublin (Baile Átha Cliath).
Keynote speakers:
From its origins in Melbourne in 1997, Universitas 21 has grown to a vibrant community of research-intensive universities which collaborate in areas of common interest and application to our students, our faculty, our universities and higher education more widely.
Universitas 21 is the leading global network of research-intensive universities, working together to foster global citizenship and institutional innovation through research-inspired teaching and learning, student mobility, connecting our students and staff, and wider advocacy for internationalisation.
Collectively, its 27 members enrol over 1.3 million students and employ over 220,000 staff and faculty. Their collective budgets amount to over US$25bn and they have an annual research grant income of over US$6.5bn.
All Universitas 21 member institutions are research-led, comprehensive universities providing a strong quality assurance framework to the network's activities. More...
U21 Annual Network Meeting & Presidential Symposium. 14-16 May 2014, University of Glasgow, UK.
Summary
Registration for the 2014 Annual Network Meeting, Presidential Symposium and related business meetings, to be held at the University of Glasgow, is now open.
About
This is the annual opportunity for U21 Presidents and Vice-Chancellors to meet with their peers from around our network to discuss matters of importance to Universitas 21 and plan for the future year's activity.
Alongside the formal business meetings, the annual Presidential Symposium will take place with the theme: The Shape of the University of the Future.
There are also a number of other meetings happening in Glasgow this week, and an outline itinerary is available to download at the bottom of this page. More...


The UNESCO Institute for Higher Education in Latin America and the Caribbean (UNESCO/IESALC) and The University of the West Indies (The UWI) will convene the Second Conference on Higher Education in the Caribbean (II CCHE), May 8 and 9, 2014 at the Regional Headquarters of The UWI in Kingston, Jamaica.
Under the theme, Best Practices in Higher Education: The Way Forward for the Caribbean", II CCHE will focus on Quality Assurance and Recognition of Studies, Titles and Diplomas, Research Management and Impact, and the Financing of Higher Education. The conference will bring together presenters, facilitators and expert discussants from across the wider Caribbean and internationally. It is expected that recommendations leading to strategy development to strengthen the capacity of Higher Education Institutions in these areas will come out of the gathering of these minds. II CCHE will also facilitate more extensive partnerships among participants and with other education stakeholders to achieve common regional goals.
Within the framework of the first Caribbean Conference on Higher Education (Paramaribo, Suriname, 2010), the conference will consider and contrast emerging needs and new commitments. A new Declaration and comprehensive regional plan of action will then be enunciated.
In conjunction with 4th QS-MAPLE, an exclusive QS rankings session will be conducted after the main conference on Thursday, May 8, 2014. This year's rankings workshop will be a very special one: QS World University Rankings: Arab World.
The QS Intelligence Unit aims to execute a regional ranking that enables us to dig deeper into what is happening in the developing economies of the Arab world. Rather than a sole source of information pertaining to quality, this ranking should also be seen as a tool that can help improve transparency and accountability in the regional and global market of higher education.
We would like to kick-off this project with you helping us identify most relevant indicators for evaluating universities in the Arab world according to feasibility, applicability and priority of those indicators, measuring key features such as research and teaching quality, graduate employability, internationalization, inclusion, university output, innovation and knowledge transfer, third mission or infrastructure. Your input will be essential in defining a strong yet practical methodology for which we are able to collect data as complete and accurate as possible.
MOOCs4D: Potential at the Bottom of the Pyramid. An International Invitational Conference, University of Pennsylvania, Philadelphia, USA, April 10-11, 2014.
The Massive Open Online Course (MOOC) movement is greatly expanding capacity to meet the growing demand for educational and learning content worldwide. Many of the world's leading higher education institutions are attempting to enable access to high quality education for people around the world, including the disadvantaged and under-served. To date, however, the MOOC movement has paid insufficient attention to the reality of needs in the developing world.
The MOOCs4D International Invitational Conference will bring together scholars, policy makers, program officers, administrators, and technologists from the education and international development sectors. The main goal is to better understand the dynamics surrounding this situation, and deliberate on solutions and action plans that will enable MOOCs to serve the development needs of resource-poor communities of learners – those at the "bottom of the pyramid." More...
The Annual Report 2013 has been sent to all IAU Members. It profiles IAU's work and accomplishments over the past year and provides information about the achievements by priority themes, the publications issued during the year, and as usual an overview of governance, membership and the financial report. Do not hesitate to contact Trine Jensen should you wish to learn more about Membership in IAU.

Le contrat de génération a pour objectifs de faciliter l'insertion des jeunes dans l'emploi par un meilleur accès au contrat à durée indéterminée (CDI), favoriser l'embauche et le maintien dans l'emploi des salariés âgés, et assurer la transmission des savoirs et des compétences.
L'employeur est incité à embaucher des jeunes et à maintenir dans l'emploi ou recruter des seniors.
Pour les entreprises ou groupe d'entreprise de moins de 300 salariés, l'embauche d'un jeune en CDI et corrélativement le maintien dans l'emploi ou le recrutement d'un senior ouvrent droit, sous certaines conditions, à une aide financière versée par Pôle Emploi.
Pour bénéficier de cette aide, les entreprises dont l'effectif est compris entre 50 et 299 salariés devaient notamment être couvertes par un accord d'entreprise, un plan d'action ou à défaut par un accord de branche étendu portant sur l'emploi des salariés âgés et la transmission des savoirs et des compétences.
Depuis le 7 mars 2014*, l'obligation préalable d'avoir conclu de tels accords pour bénéficier de l'aide est supprimée.
Pour autant, les entreprises doivent conclure un accord d'entreprise, un plan d'action ou être couverte par un accord de branche.
A défaut, elles encourent une pénalité. Cette pénalité s'appliquera au plus tard le 31 mars 2015, après parution d'un décret fixant les modalités de mise en œuvre.
Par ailleurs, dans les entreprises et groupes de moins de 50 salariés, les contrats de génération conclus dans la perspective d'une transmission d'entreprise peuvent associer le chef d'entreprise âgé d'au moins 57 ans et un jeune âge de moins de 30 ans.
* date d'entrée en vigueur de la loi relative à la formation professionnelle, à l'emploi et à la démocratie sociale n°2014-288 du 5 mars 2014.
Pour en savoir plus sur le contrat de génération, consultez notre dossier réglementaire : Accéder à la page. Voir l'article...