28 avril 2014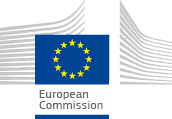 What is it?
The contribution of higher education to jobs and growth, and its international attractiveness, can be enhanced through close, effective links between education , research , and business – the three sides of the 'knowledge triangle'. The recent shift towards open innovation has resulted in increased flows of knowledge and new types of cooperation between education institutions, research organisations and business.
What is being done?
The European Commission supports investment in innovation and the knowledge triangle through: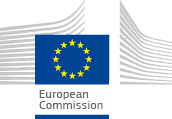 What is it?
"Learning mobility" consists of going abroad to study or undertake training. EU Ministers have agreed to double the proportion of higher education students completing a study or training period abroad to 20% by 2020 and support for mobility is a core focus of the EU programme for education and training; Erasmus+
.
Why is it needed?
Going abroad to study or train helps people develop their professional, social and intercultural skills and increase their employability. The recognition of academic qualifications gained abroad, however, is still too difficult; the portability of grants and loans is restricted and obstacles hinder the free movement of researchers within the EU. Developing new forms of cross-border cooperation will also help to improve the quality of higher education.
What has been done so far?
The European Higher Education Area (Bologna Process) has brought about far-reaching changes which make it easier to study and train abroad: the bachelor-master-doctorate structure and advances in quality assurance have facilitated student and staff mobility and strengthened institutions and systems. In parallel to setting the 20% mobility target, in 2011, EU education ministers adopted a Council Recommendation on promoting learning mobility
, in which they committed to creating a more positive environment for learning mobility. This Recommendation seeks to improve the provision of information and guidance about mobility, increase the recognition of academic qualifications, and improve the portability of student support. The use of European mobility and quality assurance tools such as ECTS, the Diploma Supplement and the European Quality Assurance Register
facilitates mutual trust, academic recognition, and mobility. The Erasmus+ programme provides direct support to people wishing to study or train abroad and to projects which support cross-border cooperation between higher education institutions. See more...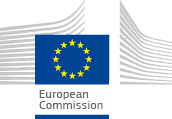 What is it?
High quality and relevant higher education is able to equip students with the knowledge, skills and core transferable competences they need to succeed after graduation, within a high quality learning environment which recognises and supports good teaching. Quality assurance allows people to have confidence in the quality of higher education. Every higher education institution should have a rigorous system of internal quality assurance, assessed by Quality Assurance Agencies which make external checks.
Why is it needed?
While higher education graduates are more likely to find employment than people with lower levels of qualifications, higher education curricula are often slow to respond to changing needs in the wider economy, and fail to anticipate or help shape the careers of tomorrow. The European Commission supports EU countries and higher education institutions in modernising education programmes to provide graduates with high-level, employable skills, as well as the transferable skills that equip graduates for a fast-changing labour market. There is a strong need for flexible, innovative learning approaches and delivery methods to improve quality and relevance while expanding student numbers. One key way of achieving this, in line with the EU policy paper on Rethinking Education
, is to exploit the transformational benefits of ICTs and other new technologies to enrich teaching, improve learning experiences and support personalised learning. The reform and modernisation of Europe's higher education depends on the competence and motivation of teachers and researchers, yet staffing levels have often not kept pace with expanding student numbers, putting further pressure on already strained capacities. Better working conditions, including transparent and fair recruitment procedures, better initial and continuing professional development, and better recognition and reward of teaching and research excellence, are essential to ensure that Europe produces, attracts, and retains the high quality academic staff it needs.
What has been done so far?
The High-level Group on the modernisation of higher education has recently produced a report with key recommendations


on improving the quality of teaching and learning in higher education in Europe. In 2006 the European Parliament and Council adopted the Recommendation on further European cooperation in quality assurance in higher education
which promoted the use of the European Standards and Guidelines for Quality Assurance
(ESG). The recommendation encouraged EU countries to set up the European Quality Assurance Register (EQAR)
for higher education. EQAR is an independent organisation which manages the register of quality assurance agencies in higher education that can operate across national borders, helping to develop a European dimension to quality assurance. These quality assurance agencies need to comply with the principles of the ESG in order to be registered in EQAR. The European Commission publishes progress reports on developments in quality assurance
at European level. See more...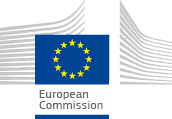 What is it?
As part of the Europe 2020 strategy
, EU leaders have agreed a target that 40% of those aged 30-34 should have a higher education or equivalent qualification by 2020. In order to achieve this EU-level "headline" target, EU countries have set their own national attainment targets to be reached by 2020. These targets are measured by eight headline indicators,
which contribute to the development of evidence based policies.
Why is it needed?
Low tertiary or equivalent education attainment levels, in particular in comparison with international levels (comparable data for the number of tertiary education graduates show that the US, Canada, Japan, Korea, and Australia out-perform Europe), can hinder competitiveness and undermine Europe's potential to generate smart growth. While European labour market projections
indicate that around 35 % of all jobs will require tertiary graduate-level qualifications by 2020, only 27.6 % of the EU's labour force (aged 25-64) was qualified at this level in 2012.
What has been done so far?
EU countries have set national targets for higher education attainment and each year they report on the actions they have taken to meet these targets as part of a yearly cycle of economic policy coordination called the European Semester
. As part of this process, the European Commission undertakes a detailed analysis of EU countries' programmes of economic and structural reforms and, where necessary, provides them with recommendations
for the next 12-18 months. In general, EU countries face three main challenges in raising higher education attainment levels:
The European Commission monitors the challenges related to higher education attainment

in EU countries, as well as the progress made towards reaching the attainment target. See more...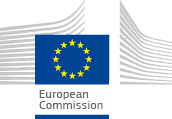 Expert groups are consultative bodies that advise the Commission on the preparation of legislative proposals and policy initiatives, the implementation of legislation, programmes and existing Union policies, and the preparation of delegated acts. The Commission and its services remain fully independent with regard to taking into account the views expressed by expert groups. Over the years, there have been a number of expert groups working in the areas covered by the Directorate General for Education, Audiovisual, and Culture (DG EAC). These groups, like all other groups created by other Directorates General of the Commission, are published in the Register of Commission expert groups and other similar entities
. The Register provides useful details about each group, including the Commission service to which it reports and the mission, duties and composition of the group. The rules applicable to Commission expert groups are set out in the guidelines adopted by the College of Commissioners
.
Higher Education
Modernisation of Higher Education
The key focus is on peer learning among Member States to explore ways to support the modernisation of higher education through the identification and dissemination of good practices in curricular, governance, and funding reforms. The main objectives are to:
increase attainment levels;
improve the quality and relevance of higher education;
strengthen quality through mobility and cross-border co-operation;
link higher education, research and business for excellence and regional development;
improve governance and funding.
More information on the Thematic Group for the Modernisation of Higher Education

(26 kB)


Report of the High Level Group on the Modernisation of Higher Education

(10.05 Mb)

.
Adult Learning
Quality in Adult Learning
The group was tasked with developing a quality framework which will inform and guide both Member States and individual providers on the provision of high quality adult learning. It aimed to explore synergies and strengthen the policy links/interface between EU policy development on quality in VET, higher education, and adult learning.
More information on the Thematic Group for Quality in Adult Learning

(26 kB)


Financing Adult Learning
The Thematic Working Group on Financing Adult Learning explored existing good practices and produced policy recommendations aimed at assisting Member States in improving the efficiency and coherence of financing adult learning. The group will identify financial mechanisms and tools that balance the responsibility of private-public funding.
More information on the Thematic Group for Financing Adult Learning

(44 kB)

.
Vocational education and training (VET)
Vocational education and training (VET) Trainers
The main focus of this working group has been on VET trainers at the workplace in both initial and continuing VET. Through peer learning among policy-makers and experts in the field, the working group shared knowledge and helped develop policy guidance as regards vocational trainers' competences and continuing professional development. The final report of the group will be available in Spring 2014. See more...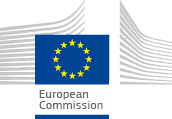 What is it about?
Entrepreneurship in Education is about inspiring entrepreneurial potential. People need the mind-set, skills and knowledge to generate creative ideas, and the entrepreneurial initiative to turn those ideas into action.
Why is it needed?
Entrepreneurship education is about developing a key competence
, supporting economic and social well-being. In particular, these are the skills that employers say increases employability.
What has been done so far?
At European level there are a range of activities that individuals, educators, education institutions and policy makers can tap into.
Individuals
No matter what your ambitions, we have a programme for you. You might be interested in our youth project funding
where you can put together projects to build your own entrepreneurial skills. You could also ask your school, college, university or youth organisation to apply for funding to design entrepreneurial education projects. Be it an event or campaign, a social or community idea, or a business idea for personal profit… it's all still being entrepreneurial!
Educators and Education Institutions
Entrepreneurship education is about enabling young people to develop the skills they need for life and work. These crucial skills are teachable and must be integrated into educational subjects at all levels. This is a priority throughout Erasmus+
, both for people who study or train abroad or in strategic partnerships projects. There are guides at EU level that can support you to embed this in your teaching and learning, or tools to guide how to develop this across the wider education institution, such as HEInnovate
for higher education.
Partners
As a partner, you hold the key to ensuring that education and training is relevant to the real world. You can help develop young people who have the skills needed to make the most of their lives and secure their own economic success. How can you get involved? The ways are wide and varied, from supporting curriculum design, acting as role models in the classroom, developing practical entrepreneurial experiences to mentoring aspiring entrepreneurs. You can also apply or get involved in Erasmus+ projects
.
Policy makers
This policy agenda supports the European drive for growth and jobs, increasing levels of active citizenship, employability, social enterprise and new business creation. This was outlined in the Rethinking Education communication
and the Entrepreneurship2020 Action Plan
. To support you in developing the quality and effectiveness of this work in your country, there are a range of reports and guides
to provide insight and practical examples. There is also the opportunity to get involved in European dialogue to enable peer learning and support excellence in measuring the impact of this work. See more...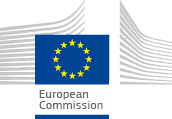 What is it about?
Open and flexible learning is about fully exploring the potential of ICT to improve education and training systems, aligning them with the current digital world. ICT tools, Open Educational Resources, and open practices allow for an increase in the effectiveness of education, allowing for more personalised learning, a better learning experience, and an improved use of resources. Such measures also promote equity by increasing the availability of knowledge. Ultimately, opening up education may lead to a situation where all individuals may learn anytime, anywhere, with the support of anyone, using any device.
Why is it needed?
Europe and the world face an increased demand for education, and the EU2020
target of 40% of attainment in tertiary education requires an increase in supply. With an estimated 414 million students expected to be in higher education in the world by 2030, rigidity in education and training systems would make satisfying these needs impossible. Europe is also facing a skills deficit and, during a time of economic crisis, highly-skilled individuals have a better chance of finding a job. With an estimated 90% of jobs requiring digital skills in the near future, it is thus essential that education and training systems provide individuals with the required skills. At the same time, new education providers are emerging, providing both solutions and challenges to learners and education institutions. Through the Opening up Education initiative
, education institutions are provided an opportunity to analyse their organisational models and see whether changes are needed to transform the challenges into opportunities. Lastly, there is a clear cost pressure in education and training systems. With several EU countries reducing their public investment in education, solutions for a more effective use of resources are needed, as well as measures to alleviate the costs for families.
What has been done so far?
The European Commission launched the Opening up Education initiative in September 2013, presenting the actions that the Commission will implement, including policy orientation for operations funded under Erasmus+
and Horizon 2020
. The initiative has also launched the OpenEducationEuropa.eu
portal, aimed at supporting users (teachers or learners) in finding relevant Open Educational Resources and enhancing the visibility of the many high quality resources being produced in Europe.
What are the next steps?
The Commission will provide funding for institutions working in this field through Erasmus+ and Horizon 2020. Projects funded through Erasmus+ will have an Open Access Requirement to their educational materials, meaning they must be made openly and freely accessible through open licences. The Commission is preparing a European summit on Education through IT with the future Italian presidency of the Council. See more...
The European Qualifications Framework for lifelong learning (EQF) provides a common reference framework which assists in comparing the national qualifications systems, frameworks and their levels. It serves as a translation device to make qualifications more readable and understandable across different countries and systems in Europe, and thus promote lifelong and life-wide learning, and the mobility of European citizens whether for studying or working abroad.
In order to make the EQF work, European countries participating in "Education and Training 2020" are invited to relate their national qualifications levels to the appropriate levels of the EQF and to indicate in all new qualification certificates, diplomas and Europass documents the relevant EQF level.
The EQF portal provides the results of the national process for relating national qualifications levels to the levels of the EQF. In "Compare Qualifications Frameworks" page, it is possible to compare how national qualifications levels of countries that have already finalised their referencing process are been linked to the EQF.
The EQF portal further presents information "About the EQF" implementation, "Key Terms" that are agreed by all countries participating in the EQF and are essential to take into account when cooperating with stakeholders at national and international level in implementing the EQF. The EQF portal also seeks to gather relevant "Documentation" - legal text of the recommendation on the establishment of the EQF, other key policy documents and EQF notes and "Useful links" leads to other information sources that may prove useful for the comparability of qualifications. It is also possible to read and subscribe for the various issues of the "EQF Newsletter" through the EQF portal.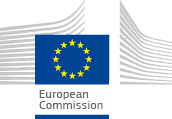 What is it about?
When moving to a new job or to further learning, whether within or across borders, learners and workers should see their skills and qualifications quickly and easily recognised. This is essential to raise skill levels and increase employability. The European Union has developed several instruments to support the transparency and recognition of knowledge, skills, and competences to make it easier to study and work anywhere in Europe.
What has been done so far?
To date, a variety of initiatives have been launched with a view to simplifying the transparency and recognition of skills and qualifications across Europe. These include:
What is next?
The European Commission is collecting the views of stakeholders through the
online public consultation on the "European Area of Skills and Qualifications"
. The consultation concerns the problems faced by Europeans with regard to the transparency and recognition of their skills and qualifications when moving within and between EU Member States, on the adequacy of the related European policies and instruments, and on the potential benefits of developing a "European Area for Skills and Qualifications".
See more...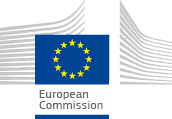 What is ESCO?
ESCO is the multilingual classification of European Skills, Competences, Qualifications and Occupations. It identifies and categorises skills and competences, qualifications and occupations relevant for the EU labour market and education and training, in 22 European languages. The system provides occupational profiles showing the relationships between occupations, skills, competences and qualifications. ESCO has been developed in an open IT format and is available for everyone to use free of charge.
What is the added value of ESCO?
To help bridging the gap between the world of education and training and the labour market, the European Commission is developing ESCO. By introducing a standard terminology for occupations, skills, competences and qualifications ESCO can help education and training systems and the labour market to better identify and manage availability of required skills, competences and qualifications. Its multilingual character facilitates increased international transparency and cooperation in the area of skills and qualifications.
What can ESCO do?
Facilitate the dialogue between the labour market and the education/training sector.
Allow employment services to exchange relevant labour market information across borders.
Facilitate geographical and occupational mobility through semantic interoperability.
Boost online and skill-based job-matching.
Help employment services in the shift towards a skills and competences-oriented approach.
Help describe qualifications in terms of knowledge, skills and competences.
Enable the development of innovative career guidance services.
Ultimately: getting more people into jobs throughout Europe!
How does ESCO support other European initiatives?
ESCO supports initiatives developed by the European Commission aimed at making labour market and education systems more transparent, stimulating mobility and creating opportunities.
How can ESCO enhance online job matching?
Job matching is increasingly carried out on the web, allowing for a more efficient approach. Not only does online job matching provide job seekers with a wide range of relevant opportunities, it also helps employees to identify new career paths and show what transferable skills they have between occupations.
Job matching based on skills and competences
Extracting the relevant information from online job vacancies and CVs is only the first step. For successful job matching based on skills and competences, it is also necessary to analyse and interpret this information correctly. ESCO's structure of three interlinked pillars can help IT systems achieve this. ESCO will enable IT systems to transform a jobseeker's work experience and qualifications into a likely set of skills and competences. This way ESCO helps create a more precise picture of the skills and competences of a person that could be used directly for job matching. Based on these conclusions, the IT system can more accurately and transparently match jobseekers to job vacancies or employers to potential recruits.
Enabling mobility
To employ the best person for the job regardless of where they are from, employers need to call on a wider pool of candidates. The EURES Job Mobility Portal is a key tool in enabling this. It hosts more than one million job vacancies from all over Europe, almost as many CVs, and thousands of registered employers. It helps those who wish to find a job abroad and offers European employers a variety of services and information covering every aspect of recruiting from other European countries. Using ESCO to improve semantic interoperability will allow EURES' services to be fine-tuned, making them more relevant to the current demands of the labour market. By highlighting mismatches between CVs and vacancies, ESCO can help identify skill gaps and learning/training opportunities.
How will ESCO support education and training?
ESCO, as a standardised terminology, will make it easier to describe how occupations, skills, competences and qualifications are linked and interact with each other. The 22 languages of ESCO will facilitate cooperation between countries and will support the mobility of learners between countries and systems. ESCO developments reflect the on-going shift to learning outcomes currently taking place across Europe. The learning outcomes approach states what a jobseeker knows, understands and is able to do on completion of a learning process. It offers an alternative to the traditionally strong emphasis on learning inputs (where a qualification is judged according to time spent in education, subjects studied and the location of the learning). These learning outcomes are commonly defined in terms of knowledge, skills and competences, thus sharing the basic terminological principles underpinning ESCO. This shared terminological core will facilitate the dialogue between labour market and education and training stakeholders. The introduction of the European Qualifications Framework (EQF) has been a trigger for a shift to learning outcomes. The linking of national qualifications frameworks (NQF) to the EQF is expected to be completed by 2014, thus signalling that the learning outcomes approach has been broadly accepted as the basis for future European cooperation in the area of education and training. ESCO will complement the EQF and be fully compatible with it.
How can I get involved?
Shaping ESCO into an up-to-date, practical tool can only be done from the bottom up, through the active involvement of people from the education and training sector as well as from the labour market. Feeding into the development of classifications are: employers' organisations; trade unions; employment services; education institutions; training organisations; European sector skills councils and networks as well as government bodies.
DG Employment, Social Affairs and Inclusion and DG Education and Culture – supported by the European Centre for the Development of Vocational Training (Cedefop) – jointly coordinate the development of ESCO. They currently support the development of ESCO through the ESCO Secretariat which is responsible for the daily management and technical implementation of the project.
ESCO is managed and supported by several bodies:
The ESCO Board is made up of senior representatives from the stakeholders most directly concerned and provides the project with strategic guidance.
The ESCO Maintenance Committee consists of technical classification experts. It develops the methodology for the development of ESCO together with the ESCO Secretariat and monitors the quality of the final product.
The Sectoral Reference Groups are composed of sectoral experts from the labour market and education and training sectors. In total, 27 Sectoral Reference Groups develop the content of ESCO by defining occupational profiles, sector specific skills and competences and qualifications for their sector of the economy.
The Cross-Sector Reference Group consists of experts in employment and education, related standards and classifications and an up-to-date knowledge of relations between education and training and the labour market. It deals with transversal skills and competences, the consistency of the skills and competences pillar and its relation to the qualifications pillar.
If you would like to get involved in the ESCO project please use the contact function of the portal.
About ESCO (PDF)
ESCO Booklet (PDF)
ESCO Glossary (PDF)
ESCO key concepts (PDF).