28 avril 2014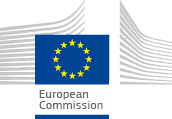 What is it?
The EU has established a number of policy dialogue fora on higher education policy with countries and regions outside of the EU. These talks bring together senior officials from the EU and from the specific country/region, and experts on the area concerned. Conferences, seminars, and studies on specific topics usually takes place in connection with the policy dialogue fora.
Why is it needed?
Through policy dialogue, the EU exchanges best practice, increases cooperation and, in some cases, supports the partner country or region in their efforts to reform higher education. In broader terms, policy dialogue should pave the way for increased cooperation and mobility between the EU and partner countries/regions.
Partner regions
EU neighbouring countries
Western Balkans
Africa
The Commission strengthens links in higher education with Africa via the Africa-EU Strategic Partnership.
The Joint Africa-EU Strategy emphasises the importance of building high-quality tertiary capacity through networking, increasing the mobility of students and scholars, and promoting institutional support and innovation.
Partner countries
About us:
- The ENIC Network
- The NARIC Network
- About the enic-naric.net website.
The ENIC Network (European Network of Information Centres)
To implement the Lisbon Recognition Convention and, in general, to develop policy and practice for the recognition of qualifications, the Council of Europe and UNESCO have established the ENIC Network (European Network of National Information Centres on academic recognition and mobility). The Council of Europe and UNESCO/CEPES jointly provide the Secretariat for the ENIC Network. The ENIC Network cooperates closely with the NARIC Network of the European Union. The Network is made up of the national information centres of the States party to the European Cultural Convention or the UNESCO Europe Region. An ENIC is a body set up by the national authorities. While the size and specific competence of ENIC may vary, they will generally provide information on:
- the recognition of foreign diplomas, degrees and other qualifications;
- education systems in both foreign countries and the ENIC's own country;
- opportunities for studying abroad, including information on loans and scholarships, as well as advice on practical questions related to mobility and equivalence.
The NARIC Network (National Academic Recognition Information Centres)
The NARIC network is an initiative of the European Commission and was created in 1984. The network aims at improving academic recognition of diplomas and periods of study in the Member States of the European Union (EU) countries, the European Economic Area (EEA) countries and Turkey. The network is part of the Community's Lifelong Learning Programme (LLP), which stimulates the mobility of students and staff between higher education institutions in these countries. All member countries have designated national centres, the purpose of which is to assist in promoting the mobility of students, teachers and researchers by providing authoritative advice and information concerning the academic recognition of diplomas and periods of study undertaken in other States. The main users of this service are higher education institutions, students and their advisers, parents, teachers and prospective employers. The NARICs were designated by the Ministries of Education in the respective countries, but the status and the scope of work of individual NARICs may differ. In the majority of States, institutions of higher education are autonomous, taking their own decisions on the admission of foreign students and the exemption of parts of courses of study programmes that students may be granted on the basis of education undertaken abroad. As a result, most NARICs do not take a decision, but offer on request information and advice on foreign education systems and qualifications.
About the enic-naric.net website
This site, a joint initiative of the European Commission, the Council of Europe and UNESCO/CEPES, has been created primarily as a tool to assist the
ENIC-NARIC Networks
in carrying out the tasks they have been mandated to accomplish within their own jurisdiction, by directing them to up-to-date information supplied and maintained by the competent bodies in each member country and by each member organization. It is also its express purpose to help other interested organizations and individuals easily find information on current issues in international academic and professional mobility, and on procedures for the recognition of foreign qualifications.
Country Pages
Welcome to the website of EQAVET - the European Quality Assurance in Vocational Education and Training. The website is our window on the world and provides regularly updated information on quality assurance in European VET systems, the EQAVET Network's agenda and activities, relevant documents and useful links.
As you browse through the site you will find information on:
The site also provides a working forum for the groups which form an integral part of the Network: representatives of Member States, National Reference Points and Social Partners.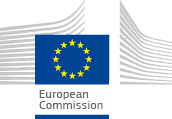 What is the framework for?
The European Quality Assurance Reference Framework (EQAVET) is a reference instrument designed to help Member States promote and monitor the continuous improvement of their vocational education and training systems on the basis of commonly agreed references. The framework should not only contribute to quality improvement in VET but also, by building mutual trust between the VET systems, make it easier for a country to accept and recognise the skills and competencies acquired by learners in different countries and learning environments. EU countries use the framework to improve their quality assurance systems in a way that involves all relevant stakeholders. This includes:
setting up national reference points for quality assurance;
actively participating in the relevant European-level network;
developing a national approach aimed at improving quality assurance systems and making the best possible use of the framework.
EQAVET is a voluntary system to be used by public authorities and other bodies involved in quality assurance.
Find out more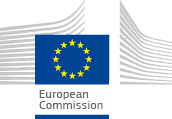 What is it?
The European Alliance for Apprenticeships (EAfA), jointly coordinated by DG Education and Culture and DG Employment, Social Affairs and Inclusion, aims to bring together public authorities, businesses, social partners, VET providers, youth representatives, and other key actors in order to promote apprenticeship schemes and initiatives across Europe. Although managed by the European Commission, the success of the initiative lies with the commitment of its partners, notably through the network of ambassadors and pledges.
Why is it needed?
Apprenticeships and work-based learning ease the transition from education and training to work, and evidence suggests that countries with a strong VET and apprenticeship system have lower levels of youth unemployment than countries without such systems. EAfA, in boosting the quality and supply of apprenticeships, intends to promote youth employment
, supporting the aims of the Youth Guarantee
, while simultaneously reducing the disparity between skills and labour demand.
What are the benefits?Companies that engage apprentices are likely to benefit from a net profit on their investment, either during the apprenticeship or soon after by employing a fully trained worker. At the same time, VET students and apprentices will be able to learn valuable workplace skills in a professional environment, ensuring a greater degree of future employability. In the long run, such schemes are likely to contribute to increased tax revenue, less welfare payments, and great levels of social inclusion for all.
What has been done so far?EAfA, in addition to establishing the Ambassador and Pledge schemes, has also supported the establishment of bilateral and national agreements, initiatives, and cooperation mechanisms, supported the reform of apprenticeship systems, and raised awareness of the benefits of apprenticeships, as well as contributing to the policy environment through studies and dialogue.
Pledges
EAfA welcomes commitments and pledges by organisations across Europe willing to contribute to strengthening access to, the supply of, and/or the quality of apprenticeships. Organisations interested in making a pledge should complete the Pledge application form

(38 kB)

and return it to the EAfA at: eafa@ec.europa.eu
. Our current commitments and pledges include:
AmbassadorsHow is it funded?
The Ambassadors are a network of business professionals ready and willing to share knowledge and experiences with small and medium sized business (SMEs) to support the establishment of quality apprenticeships across Europe. To become an Ambassador, please complete the application form

(41 kB)

and return it to EAfA
. To contact an Ambassador, please fill in the request form

(43 kB)

and return it to EAfA
.
Find out more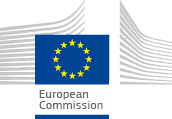 What is it?
The aim of the European Credit system for Vocational Education and Training (ECVET) is to:
make it easier for people to get validation and recognition of work-related skills and knowledge acquired in different systems and countries – so that they can count towards vocational qualifications;
make it more attractive to move between different countries and learning environments;
increase the compatibility between the different vocational education and training (VET) systems in place across Europe, and the qualifications they offer;
increase the employability of VET graduates and the confidence of employers that each VET qualification requires specific skills and knowledge.
Find out more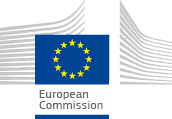 What is the Commission doing?
The Commission is working with 32 countries to implement the European Agenda for Adult Learning
. The Agenda highlights the need to increase participation in adult learning of all kinds (formal, non-formal and informal learning) whether to acquire new work skills, for active citizenship, or for personal development and fulfilment. For example, the Commission coordinates a network of national coordinators

(123 kB)

who promote adult learning in their countries, provide policy advice and support, and gather and disseminate best practices. The Commission also works with a range of European associations, networks, and labour organisations to promote adult learning.
Why is it needed?
More adult learning can help Europe overcome the economic crisis, meet the need for new skills, and keep its ageing workforce productive. Learning is also essential for social inclusion and active citizenship. These days, people cannot just rely on the skills they acquired at school to last them till the end of their working life. The participation of adults in learning varies significantly between EU countries: from 1.4% to 31.6% (2012 figures), and the overall trend is that numbers are stagnating. Participation rates are especially disappointing for low-skilled and older adults. Action at European level will increase knowledge about successful policies, provide support, and enable a better exchange of experiences between countries.
What has been done so far?
To support policy developments:
EU countries have set a target for adult learning: by 2020, 15% of adults aged 25-64 should be taking part. In 2012, average participation was 9% and only 5 EU countries had reached the target rate;
The Commission publishes indicators and data on the current situation in member countries, reports on progress in implementing policies and proposes new policy;
The Commission facilitates exchange of good practice and peer learning on policies in the Education and Training 2020 work programme , working groups, and networks on dedicated themes have been convened for limited periods;
The Commission has commissioned studies that bring evidence and data to support more effective policies. See more...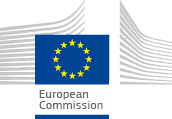 What is it?
The Bologna Process is a collective effort of public authorities, universities, teachers, and students, together with stakeholder associations, employers, quality assurance agencies, international organisations, and institutions, including the European Commission. The main focus is:
Why is it needed?
Widely differing education and training systems in Europe have traditionally made it hard for Europeans to use
qualifications from one country to apply for a job or a course in another
. Increased compatibility between education systems makes it easier for students and job seekers to move within Europe. At the same time, the Bologna reforms help to make European universities and colleges more competitive and attractive to the rest of the world. The Bologna Process also supports the
modernisation of education and training systems
to make sure these meet the needs of a changing labour market. This is important as the proportion of
jobs requiring high skills
grows, and the demand for
innovation and entrepreneurship
increases.
What has been done so far?
A lot of progress has been made in implementing the reforms, as shown by the regular
reports

. In Bucharest in April 2012, the Education Ministers identified three key priorities for the future:
mobility
, employability, and
quality
.
Who are the members?
A
list of the participating countries
is available on the website of the EHEA.
See more...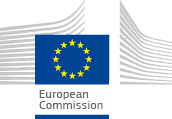 What is it?
The European Union helps to develop tools which make it easier to understand the working of higher education systems in the EU countries and so to make it easier for people to move from one country to another to study.
Why is it needed?
Greater transparency makes it easier for students and researchers to choose where to study and work. For institutions, offering more accessible and comparable information helps them to better position themselves and improve their development strategies, quality and performances. More transparency also supports policy-makers in their strategic choices on the reform of higher education systems.
What has been done so far?
The European Union supports a series of practical tools to enhance transparency in higher education. These include:
More recently, the European Union is supporting the development of: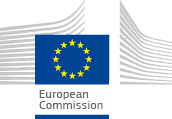 What is it?
The way higher education systems are organised and governed and the way they are funded have an important impact on their overall effectiveness. The EU's Europe 2020 strategy stresses that:
Why is it needed?
While spending levels on higher education vary substantially between EU countries, total investment in higher education in Europe is too low: 1.3% of GDP on average, compared with 2.7% in the US and 1.5% in Japan. The current pressure for fiscal consolidation has also placed additional pressure on public investments. So
maximising the return on resources
invested is crucial. As noted, these challenges require greater flexibility, and autonomous institutions can specialise more easily, promoting
better educational and research performance
, while fostering excellence within higher education systems. But legal, financial, and administrative restrictions often limit institutional freedom to define strategies and structures and to differentiate themselves from their competitors.
What has been done so far?
Through its
support for research and policy cooperation
, the European Commission assists EU countries to develop effective models of governance and funding in higher education. Country workshops, organised as part of the Open Method of Coordination in education and training, focus on such issues as institutional governance in higher education and performance-related funding.
See more...