28 avril 2014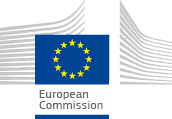 What is it?
The Education and Training Monitor is an instrument to foster and encourage evidence-based policy making. It is an annual report that illustrates, in a succinct document, the evolution of education and training systems across Europe. It takes into account a variety of benchmarks and indicators, as well as recent studies and policy developments.
Why is it needed?
In 2012 the strategic framework for European cooperation in education and training, Education and Training 2020 (ET 2020) was redesigned to bring it in line with the EU strategy for growth and jobs
. The Monitor contributes to the analytical basis for the European Semester and provides input to national debates.
What has been done so far?
To date, two editions of the Monitor have been published. The latest report

(1.19 Mb)

, published in October 2013, dealt with:
The report also included a summary of key findings

(147 kB)

. The latest Education and Training Monitor is accompanied by 28 country reports

(11.66 Mb)

, as well as a visualisation tool to evaluate the performance and progress of the Member States in relation to the ET2020 targets. The visualisation tool covers comparable performance data on:
Early leavers from education and training
Tertiary education attainment
Early childhood education and care
Low achievement in reading, maths, and science
Employment rate of recent graduates
Adult participation in lifelong learning
What are the next steps?
In early 2015, the DG will publish the next edition of the Education and Training Monitor.
Find out more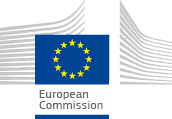 Statistics
The Directorate General for Education and Culture (DG EAC) has a variety of statistical information available on its past and present initiatives.
Erasmus Statistics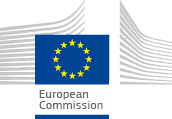 What is it for?
The Electronic Platform for Adult Learning in Europe (EPALE)
is an upcoming online space to exchange, showcase, and promote methods of good practice in adult education, scheduled to come online in late 2014. Individuals involved in organising and delivering adult education will be able to access an adult learning platform to share the latest developments and learn from each other.
What will it involve?
EPALE will support the following goals:
make lifelong learning and exchange of experience a reality;
improve the quality and efficiency of adult learning;
Promote equality, social cohesion and active citizenship through adult learning.
Who can take part?
Anyone involved in providing and organising adult education, including teaching and administrative staff, researchers, policy-makers, media, etc. employed at adult education organisations within the participating countries will be able to take part, among others. Anyone will be able to view 'open access' content online. Further information will be provided as the initiative develops.
Find out more
Future users can already get involved: by taking the survey found on the EPALE site , they can help shape the content of the site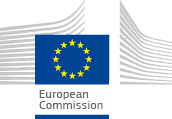 What was it?
The Lifelong Learning Programme (LLP) was designed to enable people, at any stage of their life, to take part in stimulating learning experiences, as well as developing education and training across Europe.
With a budget of nearly €7 billion, the programme, which ran from 2007-2013, funded a range of exchanges, study visits, and networking activities.
The activities of LLP continue under the new Erasmus+ programme
from 2014-2020. See more...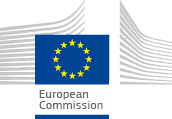 What are they?
The NARIC network
supports the recognition of diplomas and periods of study undertaken in other countries. It consists of national centres in the countries covered by the Erasmus+ programme and works closely with the wider European Network of Information Centres covering the whole of the European Higher Education Area
.
How do the centres work?
The status and scope of work of individual centres differs from country to country. In most countries, higher education institutions are autonomous, taking their own decisions on the admission of foreign students, as well as any exemptions for students on the basis of education undertaken abroad. While some NARIC centres make binding decisions on recognition cases, most offer advice on international education systems and qualifications.
What are the benefits?
The European Commission supports the activities of the NARIC network through the exchange of information and experience between countries, the identification of good practices, the comparative analysis of systems and policies in this field, and by supporting cooperation projects such as the development of the European Area of Recognition Manual
. See more...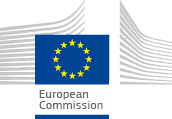 What is it?
The Diploma Supplement (DS) is a document accompanying a higher education diploma, providing a standardised description of the nature, level, context, content and status of the studies completed by its holder. It is produced by the higher education institutions according to standards agreed by the European Commission, the Council of Europe and UNESCO. The Diploma Supplement is also part of the Europass framework transparency tools
. The supplement is designed as an aid to help (but not guarantee) recognition – it is not a CV or a substitute for the original qualification. It has the following eight sections of information:
the holder of the qualification
the qualification
its level and function
the contents and results gained
certification of the supplement
details of the national higher education system concerned (provided by the National Academic Recognition Information Centres (NARICs) )
any additional relevant information.
Graduates in all the countries taking part in the Bologna Process have the right to receive the Diploma Supplement automatically, free and in a major European language.
What are the benefits?
For students:
a qualification that is more readable and easily comparable abroad;
a precise description of their academic career and the competencies acquired during their studies;
an objective description of their achievements and competencies;
easier access to opportunities for work or further studies abroad.
For higher education institutions:
more transparent qualifications (thanks to easier academic and professional recognition);
continued national/institutional autonomy within a common framework accepted throughout Europe;
informed judgements about qualifications that can be understood in other educational contexts;
greater visibility of the institution abroad;
enhanced employment prospects for their graduates, both at home and abroad;
time savings – by answering many of the questions commonly asked of institutions about the content and portability of their qualifications.
Find out more
Model of the Diploma Supplement

Diploma Supplement


.
See more...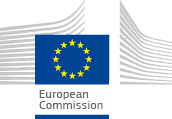 What is it?
The European Credit Transfer and Accumulation System (ECTS) is a tool that helps to design, describe, and deliver study programmes and award higher education qualifications. The use of ECTS, in conjunction with outcomes-based qualifications frameworks, makes study programmes and qualifications more transparent and facilitates the recognition of qualifications.
Why is it needed?
By making higher education comparable across Europe, ECTS makes teaching and learning in higher education more transparent and facilitates the recognition of all studies. It aids curriculum design and quality assurance and allows for the transfer of learning experiences between different institutions, greater student mobility and more flexible routes to gain degrees. ECTS is closely related to the modernisation of higher education in Europe. In particular, it is a central tool in the Bologna Process (link to page) which aims to make national systems more compatible.
How does it work?
Participating institutions publish their course catalogues on the web, including detailed descriptions of study programmes, modules, university regulations and student services. Course descriptions contain 'learning outcomes' (i.e. what students are expected to know, understand and be able to do) and workload (i.e. the time students typically need to achieve these outcomes). Each learning outcome is expressed in terms of credits, with a student workload ranging from 1 500 to 1 800 hours for an academic year, and one credit generally corresponds to 25-30 hours of work. A series of documents help with credit transfer and accumulation
course catalogues
transcript of records and
the Diploma Supplement (DS).
Find out more

The
ECTS Users' Guide

(628 kB)

provides guidelines for implementation of ECTS. It also presents the ECTS key documents. The Guide is being revised, in order to take account of recent developments in student-centred learning. The new Guide will be ready in 2015.
Translations
: (DISCLAIMER - translations provided by national agencies, in case of dispute only the English version is valid). Hard copies of the ECTS Users Guide can be ordered at the EU Bookshop.
See more...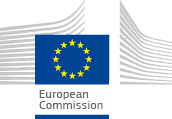 What is it?
European higher education institutions and individuals can work with partner institutions outside the EU through international mobility, joint degrees, and international cooperation partnerships, including capacity building and staff development in emerging and developing parts of the world.
What is it for?
Learning mobility and capacity building projects can improve skills, modernise higher education systems and institutions, and create better partnerships between the EU and education systems across the world. Opportunities given through Erasmus+, such as the high level Erasmus Mundus scholarships, can contribute to make Europe a more attractive study destination.
What are the opportunities for cooperation with partners outside the EU?
Non-EU partner countries can also participate in the following actions mainly targeted at programme country institutions, under the condition of bringing a specific added value to the project:
Who can take part?
Higher education institutions in Programme countries may apply. Master's students and doctoral candidates may apply individually for the relevant programmes.
Capacity Building Projects
Higher education institutions can take part in collaborative
capacity-building projects
set up and managed by a consortium of higher education institutions from the Erasmus+ programme countries on the one hand and those from a particular region of the world on the other (the EU's neighbouring countries, Russia, EU candidate and potential candidate countries, Latin America, Asia, Africa-Caribbean-Pacific countries). These projects can be:
Joint projects: these help higher education institutions from partner countries to develop, modernise and disseminate new curricula, teaching methods or materials, as well as to boost quality assurance and governance of higher education institutions.
Structural projects: to develop and reform higher education institutions and systems in partner countries; to enhance their quality and relevance, promote regional cooperation and increase convergence.
In certain partner countries neighbouring the EU, capacity-building projects will also be able to include a mobility strand targeted at students and staff from the institutions involved in the project. Institutions from the regions mentioned above can submit a proposal for a capacity-building project under an Erasmus+ Call for Proposals.
Info and contact
Institutions in a Programme country can contact their National Agency for more information on student and staff mobility and Strategic Partnerships and the EACEA for Joint master degrees, Capacity building, and Knowledge alliances Institution in a Partner country can contact their European partner institution for more information on student and staff mobility, Joint Master's degrees, Strategic Partnerships and Knowledge Alliances, and the Education, Audiovisual, and Culture Executive Agency
for capacity building projects. Students can apply for a scholarship to attend a high-level joint master or doctoral programme. Courses can be selected on the EACEA website
. The current Erasmus+ call for proposals and programme guide do not yet include two actions targeted at cooperation with partner countries- the international credit mobility and the capacity building action in higher education. These two actions are funded from the EU external cooperation instruments, which will be launched at a later stage in 2014. See more...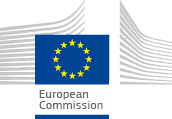 What is it?
Students and researchers from non-EU countries can contribute to growth and competitiveness with their knowledge and skills. The development of excellent joint Masters and doctoral degrees are examples of actions to increase the appeal of the EU as a top study and research destination. Alumni associations also play an important role to attract more talented international students.
Why is it needed?
Europe attracts 45% of all international students but the international higher education landscape is changing rapidly. As the quality of higher education institutions in other parts of the world increases, e.g. Latin-America, Middle East and Asia, these regions become attractive destinations for international students. This changing landscape means that European universities will have to compete to attract talent from around the world.
What has been done so far?
Studying in Europe
Many Member States actively promote their own higher education systems. In 2007-2009, the European Commission developed a Study in Europe brand, focusing on the strengths of Europe as a higher education destination. Since 2010 the Commission has participated in 10-12 educational fairs annually around the world, promoting Europe as a study and research destination and the opportunities in EU funded programmes.
Alumni
Aumni organisations are active ambassadors for European higher education in their home countries, participate in study fairs and events, and serve as information multipliers concerning the possibilities to study or research in Europe. The Commission supports two alumni associations:
What are the next steps?
During 2014 the Commission will initiate a project in close cooperation with Member States promotion agencies, to strengthen the promotion of Europe to non-European students. The commitment to the alumni will be continued under Erasmus+.
See more...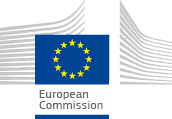 What is it?
The European higher education in the world strategy
, launched in 2013, aims to promote mobility and cooperation between universities, EU member states and no-EU countries. The key objectives include:
Enhancing the overall quality of European education by facilitating peer learning, cooperation and comparison with other education providers worldwide;
Boosting innovation and job creation in Europe by attracting internationally mobile students and skilled migrants;
Broadening horizons, increasing employability and preparing students to become global citizens;
Influencing and engaging new audiences in a way that advances the EU's position in the world.
How is it being done?
To reach the goals of the strategy, action is needed on within the individual higher education institutions, on national and at European level. Member States and individual higher education institutions are encouraged to develop their own
internationalisation strategies
, adapted to their own situations and needs and taking into account different aspects of international mobility and cooperation. The Commission will support Member States and higher education institutions to increase cooperation and mobility with partner countries outside the EU, mainly through the
Erasmus+
and
Horizon 2020
programmes.

Why is it needed?
Higher education is at the heart of the Europe 2020 strategy. Higher education institutions have a key role in ensuring that Europe becomes a smart, sustainable and inclusive economy. Europe's higher education institutions have worked and cooperated together for decades. Now they need to start building partnerships beyond the EU's borders so that they continue to attract the most talented students and remain competitive in an increasingly globalised higher education landscape. Europe currently hosts 45% of the 4 million students who study outside their home countries each year. They are attracted by world-class curricula, teaching excellence and cultural diversity. But if Europe is to maintain this lead against mounting competition from Asia and Latin America, the Member States and the Commission must work together to create the right conditions for international cooperation to flourish.
Find out more