31 mars 2013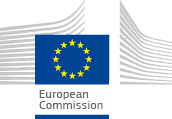 The EU needs to attract talented non-EU students and researchers who can contribute to our growth and competitiveness with their knowledge and skills.
Moving to Europe temporarily is an opportunity embraced by over 200.000 students and researchers from outside the EU every year. However, far too many of them have to face unnecessary bureaucratic hurdles. Current rules for obtaining a student visa or a residence permit are often complex and unclear; procedures can be lengthy and vary considerably across Member States and moving from one Member State to another can be very difficult or even impossible. This hampers the possibility to provide EU countries with a greater pool of talent and reduces the appeal of the EU as a world centre for excellence.
Today the Commission proposed to make it easier and more attractive for non-EU national students, researchers and other groups to enter and stay in the EU for periods exceeding three months. New legislation will set clearer time limits for national authorities to decide on applications, provide for more opportunities to access the labour market during their stays and facilitate intra-EU movement.
"
Coming to the EU for research or study is far more difficult than it should be. We have to remove these obstacles to make the EU more open to talents. Such mobility benefits the EU and our economy through the circulation of knowledge and ideas.
" said EU Commissioner for Home Affairs, Cecilia Malmström.
"
Knowledge is power, as the saying goes: it is vital that we attract the brightest and best researchers and students because they contribute to a successful knowledge economy in the EU. Our aim through the Marie Curie Actions and new Erasmus for All programme is to make Europe the destination of choice for higher education, research and innovation,
" said Androulla Vassiliou, Commissioner for Education, Culture, Multilingualism and Youth.
Experience with the implementation of current legislation has shown that Member States were not able to fully address the difficulties that applicants face when wanting to come to the EU to study or conduct research. The Commission is now proposing to set clearer, more consistent and transparent rules across the EU. The two current Directives on Students and Researchers will be modified and replaced by a single new Directive, which will improve:
Procedural guarantees, in particular through a 60-day time limit for Member States' authorities to decide on an application for a visa or residence permit, which will make the application process more straightforward and transparent.
Intra-EU mobility and transfer of skills and knowledge. Simpler and more flexible rules will increase the possibility for researchers, students and remunerated trainees to move within the EU, which is particularly important for students and researchers enrolled in joint programmes. Family members of researchers will also be granted certain mobility rights.
Access to the labour market. During their studies, students will be allowed to work for a minimum of 20 hours per week so that they can support themselves adequately and contribute economically. Researchers and students will also be able to remain for a period of 12 months under certain conditions on the territory after finalisation of their studies/research to identify job opportunities or set up a business. This will not amount to an automatic right to work, as granting a work permit remains a national responsibility.
The overall protection of additional groups of non-EU nationals, such as au pairs, school pupils and remunerated trainees, who are not covered by the existing EU legislation.
Read the full press release "
Making the EU more attractive for foreign students and researchers
".
XBlock, made by edX.org, is for building courseware. It will soon be implemented in the edX LMS, but the pre-alpha XBlock API is currently available so that potential users can make suggestions for changes.

EdX courseware is built out of components that are combined hierarchically. These include components like the video player,
LON-CAPA
problems, as well as compound components like learning sequences. The second-generation API for these components is called XBlocks, which are in a prototype stage and yet to be developed into an industry standard.
How does this differ from existing industry standards like
Learning Tools Interoperability
(LTI) and
SCORM
? On a high level, XBlocks is a Python language-level API, and it provides sensible defaults for things like storing data. XBlocks could be wrapped up in LTI, and one could make an LTI XBlock. The core reason to write an XBlock is that it is deployable. You can give us the code to an XBlock, and we can embed it in edX courseware. LTI would require you to give us a virtual machine image which ran it.
The seminar 'Validation of Non-Formal and Informal Learning' will take place on the 9th and 10th of April, 2013 in Mechelen, Belgium, and is open to 120 participants.
The event is hosted by the European Commission and the European Centre for the Development of Vocational Training (Cedefop), in association with the Irish Presidency of the European Union.
European countries are increasingly recognising the need to acknowledge the types of learning that take place outside formal training institutions. There are still obstacles, however, to implementing policy objectives and practical solutions for validating the learning that happens in the workplace, at home, or in leisure activities.
This 'Validation of Non-Formal and Informal Learning' seminar will convene 120 participants interested in and involved with the challenges and solutions this topic presents.
Registration is currently open. For more information, please contact koen.nomden@ec.europa.eu.
This article was originally published on the International Review of Research in Open and Distance Learning, Volume 14, Issue, 1.
Remix is touted as one of the most important practices within the field of
open educational resources
(OER). But remixing is still not mainstream practice in education and the barriers and limitations to remix are not well known. In this article we discuss the design and development of a print and web-based booklet created to introduce the topic of
OER
to schoolteachers. The guide, the first of its kind available in Portuguese, was created through the remix and translation of existing resources available in English. Choosing design-as-remix raised a series of concerns related to
licensing, attribution, context,
and
technical standards
. In this article we review the concerns related to culture and inequity within the OER movement, followed by the design choices and procedures, and finally the implications of these issues for the open educational resources movement.
Download: OpenEducationalResourcesAmiel.
Students' attitudes towards ICT learning uses: a comparison betweeen digital learners in blended and virtual universities.
This study focuses on the analysis of students'
ICT uses and perceptions
in academic contexts comparing two groups of students: those attending to an
online university
versus students at
traditional universities
that provide access to a virtual campus and offer some
blended courses
.
The paper aims to clarify issues relating to the types of activities that technologies support in everyday and academic life. The initial hypothesis is that the
use of technology to support learning
is related with the type of actions and tasks being carried out on a daily basis and therefore it is also influenced by the academic learning context, in this case the university model (online or face-to-face/blended).

Additional documents: BlendedLearningGarciaEscofetGros.
unX
is the first Ibero-American community that offers collaborative and open learning to digital entrepreneurs. Through unX,
entrepreneurs can access MOOCs (Massive Open Online Courses)
relevant to their career needs.

Fundación CSEV presenta la Comunidad unX en el Día de la UNED
Daniel Torres, el Director General del Centro Superior para la Educación Virtual (CSEV) explicó el funcionamiento de la comunidad de emprendimiento digital para Iberoamérica unX, a los miembros de las corporaciones locales y de los centros asociados de la UNED, en el marco de la clausura de los actos de conmemoración del 40 años de la Universidad.
Con la presencia del Secretario General de Universidades del Ministerio de Educación, Cultura y Deporte, Federico Morán Abad, durante el "Día de la UNED" de este año, en homenaje a todos los alcaldes, presidentes de diputación, miembros de los Patronatos de la UNED y Directores de Centros Asociados de toda España durante estos 40 años de vida de la Universidad, el Director General de CSEV, Daniel Torres, destacó el impacto que la Comunidad unX está teniendo en Iberoamérica, en particular en países como Brasil.
Para Torres, la importancia de la Comunidad unX está en la parte social de la misma, ya que permite un aprendizaje desde la colaboración y la afinidad de los participantes. "Estamos apostando por un modelo abierto, enriquecido y modulable, en la que la parte social es fundamental. Los miembros de la Comunidad unX comparten sus experiencias multiplicando el porcentaje de empleabilidad y el emprendimiento".
Con más de 10.000 participantes, el futuro de la comunidad unX está en plena expansión. "Nuestra misión es seguir innovando para que todo aquel que se anime a ser parte de la Comunidad unX, pueda tener las herramientas que demanda la Economía Digital", aseveró Torres.
Are you a Lifelong Learning project manager? Looking to expand your social media tool kit? Web2LLP offers a 10-hour online Social Media course to LLP project managers during April-May 2013.
Web2LLP project partners have launched a series of free online training courses about the use of web strategies and social media tools aimed at anyone involved in European projects supported under the Lifelong Learning Programme.
The course is broken down into 5 modules of 2-hour sessions for participants in various countries, with sub-groups in English (starting on 30 April), French (starting on 19 April), and talian (starting on 23 April). The following topics will be featured:
-Setting up a web strategy and communication action -Selecting and choosing social media tools
-Managing and measuring your social media
-Sharing online content and complying with copyright laws.
An additional session will allow participants to hear from veteran managers so as to learn from their past experience and troubleshoot any current problems. Register for one or more sessions here, and you will receive an e-mail with the webinar link(s).
The project web site now contains a wealth of resources on the topic of social media including video tutorials, showcases, downloadable versions of the 3 course handbooks, a helpdesk and FAQ service along with links to other useful materials and resources. Contact us at info@web2llp.eu. Follow us on Twitter @web2LLP.
The EFQUEL Innovation Forum is the leading conference for practitioners in international quality and innovation in e-learning, training and development. The 8th EIF takes place at the Open University Catalunya in Barcelona.

EFQUEL welcomes different types of contributions to the EIF2013. Read more about the topic to be addressed and find submission information via
this page on the EIF2013 website
.
The financial crisis and a regime of austerity pose a great challenge to innovation in education, training and learning in Europe, both in the public and the private sector. The question where and how
e-learning
can add value to
providing a high quality education
is put into the center every more. After a decade of quality assurance and development in e-learning, the field today has broadened significantly. Two facts have become apparent: on the one hand,
quality
has become a synonym for continuous improvement,
innovation
and organizational development and has moved beyond assuring conformity and
standardization
. On the other hand it is evident that quality development has become mainstream practice in every educational institution and is important for all learning provision. Both developments are a sign that the quality debate in e-learning has moved from early stages of development and try-out to a more professionalized practice.
With a new wave of e-learning emerging through new and fascinating developments like
Open educational resources
,
MOOCs
and
social media
in learning and a decade of intense development of quality criteria, methods and management approaches it is time to extract the scientific essence: Where do we stand today in quality development in e-learning? What has proved working well? What is the orientation for the future? Which new and emerging fields and technologies are posing new challenges to quality development? While the past years have seen a lot of adoption of traditional quality approaches to new fields, as well as the developments of new quality approaches today we invite the contributions to the following themes:Quality in e-learning: Criteria, processes, methodologies
Quality for new emerging technologies and pedagogies (e.g.MOOCs)
Quality, E-Assessment and testing with e-learning.
Student loan repayment rates will increase from Monday in a move the Government says will mean loans will be paid off quicker. Tertiary Education, Skills and Employment Minister Steven Joyce said the median repayment time will decrease by around four months because of the new 12 percent rate.
The Government's 2012 budget increased the rate from 10 cents to 12 cents per dollar of income. The new rate would save the Government $184.2 million over four years, Mr Joyce said.
"Increasing the repayment rate is also assisting the Government to reduce the cost of the scheme for taxpayers at a time of significant fiscal pressure."
The change will not impact people who receive income-tested benefits and borrowers who cannot meet their repayments can still apply for hardship provisions. Only borrowers with income over the current threshold of $367 per week or $19,084 per year will be affected.
Read more...
By Bongani Hans.
Durban - When Shanice Moodley left KwaZulu-Natal for Cuba to study medicine through a Department of Health programme she had high hopes for a bright future. But they were dashed within two months, at which point she gave up her studies and returned home because, she claims, of the treatment students received. Moodley, 20, from Gingindlovu, Zululand, was among 20 students who quit the government's skills development programme in Cuba and returned home last month. She said students had not been told before they left South Africa about the difficulties they could face in Cuba.
Read more...