30 mars 2013
By Robert McGuire.
One of the most attractive features of MOOCs is the price point. You can't beat free, right? And if your goal is to offer an experience as widely as possible, then taking away the barrier to entry of cost is one of the quickest ways to that goal. On the other hand, one of the alarming flaws in the MOOC model so far is the low completion rate or "MOOC churn." It sure sounds cool when 100,000 people sign up for a course, suddenly motivated by free access to a valuable resource they never would have been able to access before. But the reality a couple months later sounds a little ickier. Often only about 5-8 percent of the students enrolled make it through to the end.
Read more...
By Robert McGuire.
Earlier this week, a new Aussie MOOC platform went live.
Open2Study
looks a lot like other platforms so far — free, open to all, classroom spaces with videos and readings, certificate of achievement, no credits for now, maybe later. Sign-up is live, and the first classes commence April 22. Ten courses are offered so far, with 40-50 anticipated by the end of the year, according to the Open2Study press release. Partners include: Macquarie University, RMIT University and the Central Institute of Technology.
Read more...
By Robert McGuire.
It's bedtime Sunday and my phone is buzzing to alert me to incoming messages. A lot of this is regular communication about the numerous MOOC courses I'm signed up for. Assignments are usually due at the end of the week and for new material goes live at 12 a.m. Mondays, so the automated announcements about scheduled items beginning or ending tend to arrive at this hour of the week.
The last few weeks, though, the phone rattles across the nightstand more than usual. Mixed in with the usual traffic is an increasing volume of panicky sounding dispatches from a professor in one particular course which seems to have been infested by tech gremlins and cascading miscommunications. Students have apparently been emailing her, anxious that particular features of the course — some of them tied to mandatory assignments — aren't working properly. As with many of life's tech/communication mishaps, there is a quality of un-reproducible fiasco to the back story (In this case, it seems a forum set up explicitly to discuss tech problems didn't itself function properly and became a vector of bad information.)
Read more...
MOOCs are one of the hot topics in e-learning and Higher Education at the moment. The number of institutions designing their own MOOCs is growing exponentially and, thus, collective, academic reflection upon this new
meme
is required to guarantee we understand each other and we agree on some key issues concerning MOOCs. The following manifesto is our contribution to that discussion. To see a Spanish version of this manifesto, please visit
EducaconTIC
.

MOOC Manifesto
1- In every teaching design, the learner is the centre. The same happens with MOOCs.
2- Taking into consideration the community of practice and the learning community the MOOC is aimed at is helpful for the MOOC design and for the MOOC institution itself. For instance, the digital competence of the learning community is one of the basic premises for the design of a MOOC.
Read more...
By .
I'm currently at the OER13 conference where yesterday Toni Pearce,
NUS Vice President (Further Education)
presented an genuinely insightful and thought provoking keynote based on the results of a wide ranging survey of student attitudes and online behaviour, which will be published later in the year. The keynote was very well received and generated considerable positive discussion at the conference and on the twitter backchannel. This is a brief summary of the points Toni raised. The NUS is a political organisation interested in the expansion of educational opportunities, social justice and social cohesion. What are the benefits of open education for groups that are excluded from traditional education? Students are not a homogenous group and some are better positioned to gain advantage from open education than others.
Read more...
Collaboration is where two or more people work together to achieve a common objective. In education, the common objective is usually to learn specific content, skills or competencies within defined areas. Ostensibly, learning is an individual goal, and each student does tend to learn in their own way, using their own favoured approaches and tools. We refer to this as personalised learning (
a video explains
). However, as we become increasingly connected to each other through technology, and our social ties strengthen, so there is greater scope for students to learn together, sharing their resources and ideas, and approaching their study collaboratively. Collaborative learning does not undermine or contradict personalised learning. It simply amplifies it.
When it comes to learning with others, space is usually required. There is plenty to say about collaborative spaces. I can think of at least three kinds. There are the formal, classroom based collaborative spaces and there are the informal, non classroom spaces where we learn most of what we know in interaction with others. Then there are the virtual, online spaces where many of us are increasingly spending our time collaborating, conversing and sharing with our personal learning networks. I guess I could represent these three kinds of space in a simple Venn diagram below, which would then indicate that there is a lot of crossover, fuzziness, and boundary incursion between the three. You could see where we might place formal learning using a VLE, or where students might meet to chat using Facebook, for example. But it's far from perfect. Ultimately such a diagram serves one purpose - it reveals that where there were once very real boundaries, now they are many false frontiers.
Read more...
By Laurie Essig.
The future is upon us. It is time to hyper-monetize professors' teaching labor—oh wait, I mean open up education to all, for free—and create Massive Open Online Courses (MOOCs). As my colleague Jason Mittell wrote here at
The Chronicle,
MOOC mania has gained momentum … because it entails opening up the previously noncommercial realm of teaching, at both public and nonprofit private institutions, to venture capitalists and start-ups looking to build company value.

According to one of many pro-MOOC op-eds by
Thomas Friedman
in
The New York Times
,
the MOOCs revolution, which will go through many growing pains, is here and is real. … Today's traditional university has [much] in common with General Motors of the 1960s, just before Toyota used a technology breakthrough to come from nowhere and topple G.M
...
So if we could find a way to put administration online, to create Massive Online Open Administrations or MOOAs, we could really cut some fat and reap some serious rewards. Think about it: MOOAs are the perfect solution to the rising cost of higher education. We take superstar administrators and let them administer tens, maybe even hundreds, of thousands of faculty at a time. The Ivy League and Nescac colleges could pool their upper management as could, say, Midwestern state colleges that start with "I" or "O."
Read more...
By Joshua Kim.
Why should MOOCs get all the ink?
Let's coin a term, a phrase, a meme. Will the MTOP - the Micro-Targeted Online Program - go viral? (Calling Thomas Friedman).

An MTOP shares the following 7 characteristics:
1. An online (or blended) program with 50 or fewer students per year.
2. Narrowly focused, with a specialized curriculum and student demand profile.
3. A program that leads to an accredited degree.
4. Built on the expertise and specialization of a department, rather than individual faculty members.
5. Designed to build strong relationships between students and faculty.
6. Has a revenue model that is self-sustaining.
7. Is not limited to elite institutions, but is dependent on great academic departments.
The most important criteria for considering an MTOP is the presence of an academic department (or combination of departments) in which the faculty have some recognized expertise.
Read more...
Earlier this month EdX, the nonprofit organisation set up by MIT and Harvard to provide a MOOC platform,
released part of its code under an open source licence
– the
Affero GPL
.
MOOCs – "Massive Online Open Courses" – have been hitting the headlines frequently in 2013, with high profile proponents and some big name backers. (For a good overview of the subject, I'd recommend reading
MOOCs and Open Education: Implications for Higher Education
, a white paper published by CETIS.)
The meaning of "Open" in MOOCs has been variously argued; however the prevailing model is one of
open access
to higher education, but not necessarily provided using an
open platform
.
Read more...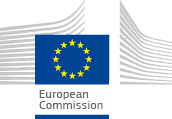 The best school twinning projects of the year will be honoured at the 2013 eTwinning Awards in Lisbon today.
This year's top prize is awarded to the '
Rainbow Village
' project which brought together 12-15-year-olds in France, Greece, Romania, the UK, Turkey, Italy, Slovakia and Poland. The pupils created a virtual post-Armageddon world and explored themes such as survival, conservation and citizenship. The eTwinning network is a virtual classroom in which pupils and teachers from 100 000 schools in 33 European countries take part in interactive projects via the internet. Nine awards in total will be announced at this afternoon's ceremony.
Read more...