23 mars 2013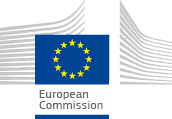 German language skills promotion in Ireland - From an Irish point of view, German is a language of opportunities

Why, actually, should Irish people learn German when English is the "lingua franca"? The answer is simple: Germany is one of Ireland's leading trading partners and Irish companies need professionals with a good knowledge of German. This is strongly supported by various recently published Irish and European reports, such as the Expert Group on Future Skills Needs' (EGFSN) - Key Skills for Enterprise to Trade Internationally and the Languages for Jobs. The findings portray German as one of the most useful foreign languages for companies in Ireland.
These collections of quotations (the quotations are extracts from interviews which were conducted and filmed in October 2012) include contributions from a wide range of Irish companies in Ireland and Germany, from third level education, secondary level education (including both parents and pupils), as well as prominent figures in Ireland together with voices from the Irish community in Germany who support the case for learning German. The key message is that people who learn German will improve their career opportunities, because the German economy is among the strongest in the world, and many Irish companies are looking for staff able to communicate in German.
These brochures and the DVD are ideal for open days and all occasions promoting career opportunities linked to German language skills. They can be ordered here.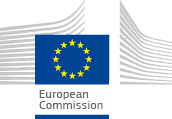 Helping teachers get the most out of interactive whiteboards in schools across Europe

Helping language teachers to use technology like the interactive whiteboards (IWB) can be tricky. Some teachers have access to IWBs, but lack the time and training to get the most out of them in teaching a foreign language. Other teachers have technology training, or are keen to try out IWBs, but don't have one in their classrooms. So where should we begin? With training or equipment, the chicken or the egg?
The Lifelong Learning project
iTILT
, or interactive Technologies In Language Teaching, aims to support language teachers whatever their current context via open education resources. In the website you can find multilingual video resources and training materials on the use of IWBs in language classes, including:
All materials can be accessed and downloaded free of charge. They should help teachers who already use IWBs to go a little further in their teaching, and perhaps inspire those not yet using this tool to explore ways to try it out.
More about iTILT
Find out more by visiting
iTILT website
or sending an e-mail to
info@itilt.eu
. iTILT is also available on
Twitter
,
Facebook
and
LinkedIn
. IWB news and links to relevant resources can be posted using
Scoop It
.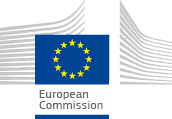 Investment in education fell in eight out of 25 Member States assessed as part of a European Commission study on the impact of the crisis on education budgets since 2010.
Cuts of more than 5% were imposed in Greece, Hungary, Italy, Lithuania and Portugal, while Estonia, Poland, Spain and the UK (Scotland) saw decreases of 1 to 5%. However, five Member States increased education spending by more than 1%: Austria, Denmark, Luxembourg, Malta and Sweden, as well as the German speaking area of Belgium. Germany and the Netherlands did not provide data for the period since 2010.
Spending trends vary in other Member States, with some increasing their budgets one year then decreasing them the next, or vice-versa. Belgium (French speaking community), Cyprus, Latvia, Finland, France, Ireland, Slovenia and the UK (Wales), as well as future member Croatia, increased their education budget in 2010-2011, but reduced it in 2011-2012. It was the opposite case in Bulgaria, the Czech Republic, Romania and Slovakia, which cut education budgets in 2010-2011 but increased them in the subsequent period. The Flemish community of Belgium kept their budget stable in both years.
"These are difficult times for national treasuries but we need a consistent approach on public investment in education and training because this holds the key to the future of our young people and a long-term sustainable economic recovery. If Member States fail to invest properly in modernising education and skills, we will fall further behind our global competitors and find it harder to tackle youth unemployment," said Androulla Vassiliou, European Commissioner for Education, Culture, Multilingualism and Youth.
The study analysed funding at all levels of education, from pre-primary to tertiary level, in 35 national and regional education systems. It shows that, in 2011 and 2012, teachers' salaries and allowances were reduced or frozen in 11 countries (Bulgaria, Croatia, Estonia, Greece, Hungary, Ireland, Italy, Latvia, Lithuania, Portugal and Spain). Teachers' pay accounts for more than 70% of education budgets.
The cuts have also resulted in reductions in the number of teaching staff in 10 Member States (Bulgaria, Cyprus, Estonia, France, Italy, Latvia, Lithuania, Portugal, Romania and UK). As well as the impact of the crisis, a decrease in student numbers was also a factor in the staff cuts. On a brighter note, funding for teacher training increased in 18 European countries – a significant development given the link between teaching quality and students' results.
Public sector support for pupils and students such as grants, loans and family allowances, were not affected in the majority of countries in 2011 and 2012. Eight Member States (Austria, Germany, Greece, Ireland, Latvia, Lithuania, Luxembourg and Portugal) offer specific financial support for unemployed or low-skilled people to improve or renew their skills. In most cases these investments are matched by the European Social Fund.
Funding of education in Europe - The impact of the economic crisis
.
IEETel 2013 Call for Papers Extended to 1 April

The 4th International workshop on
Interactive Environments and Emerging Technologies for eLearning (IEETeL 2013)
has extended its call for papers until the 1st of April.
The conference, to be held in the
Netherlands from 5-8th of June
, will cover a variety of topics, including:
3D virtual learning environments
, educational mashups, the semantic web, and augmented reality implementation.
Read on
for a
full list of paper topics.
Lumen provides institutional leaders and faculty with consulting support, training, and resources so that they can successfully adopt Open Educational Resources as a way to improve their curriculum and cut costs.
Lumen helps faculty find quality content and tailor it to their course design by funneling apt resources into Open Course Frameworks that align them with general education and specific degree requirements. These open course frameworks are later available for free download and use by any individual or institution.
Lumen also serves as an advisor, aiding institutional leaders in planning for OER use, and deciding how and where to introduce OER courses and degrees. Other services provided include training and support for faculty, and analytics and other support to improve student outcomes.
Wondering how best to write a Wikipedia article? Curious as to Copyright law in our current online age? Which Creative Commons license should you choose? The School of Open now offers courses on the meaning, application, and impact of "openness" in the digital age.
Open Source Software, Open Educational Resources, Open Access...these and other 'open' terms are often bandied about by today's educators, but to what extent do we understand what they really mean? Here's a clue: they could hold the key to universal access to research, education, and culture. But as in any realm of learning, they will remain vague concepts until people take hold of them and put them into practice. To this end, P2PU and Creative Commons have created The School of Open, a crowdsourced academy that sheds light on these, and other, 'open' secrets. The school's first courses have just been launched, a variegated palette of stand-alone courses, which can be worked through at any time, and facilitated courses that run for a set period of weeks with an organizer that provides feedback and facilitates discussion. Mentors and learners, individuals and organizations alike are encouraged to create or improve courses. See here for a list of courses.
By Apostolos Koutropoulos. Emotive vocabulary in MOOCs: Context and Participant Retention. This article was originally published on the online Journal The European Journal of Open, Distance and E-Learning – EURODL, issue 1, 2012.
Massive Online Open Courses (MOOCs) have been growing in popularity with educational researchers, instructors, and learners in online environments. Online discussions are as important in MOOCs as in other online courses. Online discussions that occur in MOOCs are influenced by additional factors resulting from their volatile and voluntary participation structure. This article aims to examine discussions that took place in MobiMOOC in the spring of 2011, a MOOC structured around mobile learning.
This line of inquiry focused on language from the discussions that contained emotive vocabulary in the MobiMOOC discussion forums. Emotive vocabulary is words or phrases that are implicitly emotional (happy, sad, frustrated) or relate to emotional contexts (I wasn't able to…). This emotive vocabulary, when present, was examined to determine whether it could serve as a mechanism for predicting future and continued participation in the MOOC. In this research, narrative inquiry approach was used in order to shine a light on the possible predictive qualities of emotive text in both participants who withdrew from the course as well as moderately or moderately active participants. The results indicated that emotive vocabulary usage did not significantly predict or impact participation retention in MobiMOOC.
The Second Conference on Educational Innovation will be held 18-19 March at the University of the Basque Country.

The "II Jornadas de Innovación Educativa" conference organised by the Universidad del País Vasco, offers a chance for academic professionals to share innovative teaching practices. Topics will include: moving toward a more inclusive society, learning through videogames, and mobile learning, among others. For details regarding the program and exact location, please see the conference website.
Venue: Universidad del País Vasco
Address: Barrio Sarriena, s/n, C.P. 48940, Leioa (Vizcaya).
Semaine franco-allemande de la science et des alumni du 15 au 19 avril 2013. Échanges universitaires, réseaux scientifiques, carrières transfrontalières: Rôle et responsabilité des alumni, étudiants et chercheurs.

L'année 2013, où sera célébré le cinquantenaire du traité d'amitié franco-allemand, est une occasion privilégiée pour donner de nouvelles impulsions à la coopération franco-allemande, notamment dans les secteurs porteurs d'avenir dont le potentiel n'a pas encore été pleinement mesuré ni exploité. Par ailleurs, la coopération doit évoluer à l'avenir en faveur de l'intégration croissante de l'Europe et, si nécessaire, s'inscrire également dans des structures relationnelles mondiales. Plus que jamais, il s'agira en 2013 de mettre en lumière l'amitié franco-allemande comme un processus qui présente un important potentiel de développement, rayonne vers l'extérieur et s'ouvre à de nouvelles perspectives.
L'objectif d'une semaine franco-allemande de la science et des alumni consiste à réunir des alumni, étudiants, et chercheurs issus du franco-allemand, qui sont des acteurs majeurs de l'engagement transfrontalier au niveau de la société civile, de les mettre en relation et de discuter de propositions visant à souligner leur importance et à tirer parti de potentiels encore inexploités. Cette semaine de la science permettra dans le même temps de contribuer au développement d'une diplomatie scientifique et d'une politique scientifique extérieure communes.
En savoir plus
.
Woche Franco-deutschen Wissenschaft und Alumni 15-19 April 2013. Akademischen Austausch, wissenschaftliche Netzwerke, Karrieren Rand: Rolle und Verantwortung der Absolventen, Studenten und Forscher.


Das Jahr 2013, das den 50. Jahrestag des Vertrags von deutsch-französische Freundschaft markieren wird, ist eine großartige Gelegenheit, neue Impulse für die deutsch-französische Zusammenarbeit zu geben, vor allem in viel versprechende Sektoren, deren Potenzial nicht noch nicht vollständig geschätzt oder ausgebeutet

. Mehr...