10 mars 2013
Conférence européenne des Experts de Bologne: 'Employabilité et Insertion professionnelle'

La conférence offrira aux participants l'opportunité de développer leur réflexion sur les notions distinctes d'employabilité et d'insertion professionnelle. Sa dimension internationale sera l'occasion de comparer et de mettre en perspective les démarches et les expérimentations. Elle explorera les dimensions centrales des transformations en cours ou à venir, à travers des exposés, une table ronde et des témoignages d'expériences pratiques européennes et françaises.
Cette conférence s'adresse en priorité aux acteurs de l'insertion professionnelle dans les établissements d'enseignement supérieur et des entreprises: Vice-Présidents délégués à l'insertion professionnelle et aux relations avec les entreprises, directeurs des services d'orientation et d'insertion et des Bureaux d'Aide et à l'Insertion Professionnelle, Vice-présidents étudiants, Responsables des Ressources Humaines, Campus Managers dans les entreprises...etc. Contact:
Celine BLANCHETON
.
Les autres repères du blog:
10500ème article sur le blog/Futur centre universitaire Fernando Pessoa dans l'Hérault,
10000ème article sur le blog/Organisme de formation,
9500ème article sur le blog/Un crédit d'impôt innovation pour les PME,
9000ème article sur le blog/La VAE dans les ministères certificateurs en 2011,
8500ème article sur le blog/Cahier n°3 Enseignement supérieur du CESER,
8000ème article sur le blog/La VAE à l'Università di Corsica Pasquale Paoli,

7500ème article sur le blog/Les enjeux de la qualité au sein de l'ESS,

7000ème article sur le blog/Osez l'Université dans l'un de ses 31 CFA,

6500ème article sur le blog/
Le CV
,

6000ème article sur le blog/L'Association ASSPRO,
5500ème article sur le blog/Apprentissage le guide régional
,

5000ème article sur le blog/La formation continue des adultes dans le supérieur
,

4500ème article sur le blog/40 ans de formation professionnelle,

4000ème article sur le blog/Les chiffres 2010 de la VAE à La Réunion,
3500ème article sur le blog/La VAE en Poitou-Charente en 2010,
3000ème article sur le blog/Contrats apprentissage et pro,
2500ème article sur le blog/Journées Nationales des MDE et des PLIE,
2000ème article sur le blog/Question Formation n°1,
1500ème article sur le blog/Seniors - le groupe SPB signe son accord,
1000ème article sur le blog/Fête de la musique dans les jardins du MESR,
500ème article sur le blog/L'archipel de l'ingénierie de formation,
1er article sur le blog/Un forum de la Commission européenne pour promouvoir la coopération entre l'université et le monde des affaires.
Comhdháil Eorpach na Saineolaithe Bologna: Infhostaitheacht agus Infhostaitheacht'
Beidh an chomhdháil ar fáil deis do rannpháirtithe chun a gcuid smaointe faoi choincheapa éagsúla fostaíochta agus infhostaitheacht.
Beidh a ghné idirnáisiúnta an deis a chur i gcomparáid agus a chur i bpeirspictíocht na cineálacha cur chuige agus turgnaimh.
Beidh sé iniúchadh a dhéanamh ar na gnéithe tábhachtacha na n-athruithe atá ann faoi láthair agus sa todhchaí trí chur i láthair, díospóireacht phainéil agus fianaise ar thaithí phraiticiúil na hEorpa agus na Fraince
.
Níos mó

...
At the launch of a new partnership to address a lack of ICT skills and the hundreds of thousands of unfilled ICT-related jobs, President Barroso stressed the job potential of the ICT sector for Europe. He reiterated that tackling high unemployment is the Commission's top priority.
A
Grand Coalition for Digital Jobs
was launched on Monday, 4 March 2013, following identification by the Commission's
Digital Agenda for Europe
of the lack of e-skills to pursue today's rapid technological changes. This new multi-stakeholder partnership has a mandate until 2015.
"Studies have also shown that ICT-related occupations are much more resistant to crisis than most other jobs. This clearly means that e-skills are definitely key in reducing the risk of unemployment including for senior workers. More and better qualified ICT practitioners, researchers, entrepreneurs, managers and users are needed and will increasingly be needed,"
said President Barroso in his
speech
at the launch and noted that the latest study shows that Europe faces up to 900,000 unfilled ICT jobs.
Read more...
The second volume of the Report from the OECD's Feasibility Study on the Assessment of Higher Education Learning Outcomes (AHELO) is now available. This second volume focuses on Data Analysis and National Experiences. The
Report
(and its
executive summary
) can be found on
www.oecd.org/edu/ahelo
.
This follows a first volume on Design and Implementation which was published in December 2012 (available on our website:
full report
,
executive summary
).
A third and final volume will be published at the end of April 2013 on further insights (including Conference proceedings).
The Feasibility Study Conference (Measuring learning outcomes in Higher Education: Lessons learnt from the AHELO Feasibility Study and next steps) will take place at the OECD Conference Centre on 11-12 March.
Information about the Conference can be found on the dedicated conference website:
www.oecd.org/site/ahelo
. If you would like to receive the log-in for the Webcast of the Conference, or if you have any other questions about AHELO please contact us:
ahelo@oecd.org
.
By Marielk.
Today, on 8th of March – International Women's Day, is perhaps a good time to re-examine the current situation of women in higher education. With decades of focus on emancipation and womens rights in large parts of the Western world – where do we stand on this issue?
Women in higher education and research has received some attention during recent year in Europe. Perhaps the most widely debated recent case is the
"Science, its a girl thing!" campaign from the European Commission
that received widespread criticisms and arguably did not really further the gender equality agenda, but rather re-emphasized existing stereotypes. A number of initiatives have been emerged in recent years related to women in research, and the topic has also received attention on European level,
where the 2nd Gender Summit was held in the end of November
. The question of glass ceilings and speculations around the reasons why women are still underrepresented are still debated (
see for instance a guest entry by dr Joanne Pyke on the Hedda blog examining the Australian case
), however,
recent research by Allison K. Shaw and Daniel E. Stanton
suggest that when analyzing the data over 30 years in the USA, the trend is that the role of gender is diminishing and the issue points lie in the choice of undergraduate field and application rates to tenured jobs
There is further research that has suggested
that it is not so much discrimination but aspects related to family life that would lead to less women applying for tenure positions.
Read more...
By Hans-Georg van Liempd.
The function of the International Office has evolved over the past ten years. Increased responsibility is being placed on Senior International Officers (SIO) in the strive to internationalise our institutions. As Senior International Officers, we need to be able to adapt and evolve in response to this changing environment. We need to embrace change, and a more modern style of leadership.
In February 2013, thirty SIOs from Europe, the USA and various other regions gathered at the University of New Orleans for a full day of intense discussions on their leadership roles, providing some interesting insights. Invited presenter and strategic advisor at the University of Melbourne, Jacyl Shaw, gave a presentation on modern leadership in business, looking at how it could be translated for use in higher education institutions. Here are some of the main points he explored.
Read more...
The programmes for the Changing the Learning Landscape workshops are now available online.
These free one-day events have been designed to support the effective adoption and use of learning technologies within universities and colleges offering HE. Changing the Learning Landscape (CLL) aims to bring about changes in approaches to technology in learning and teaching within institutions.
The HEA is running 12 free CLL workshops for academics and those working in development and support roles, running between March and May 2013 at venues across the country.
Eight of the workshops are discipline related and are designed to suit academic staff who would like to update or develop their learning technology experience. Four of the workshops are aimed at staff with curriculum and teaching development and professional support roles in institutions. CLL is a HEFCE funded project being run collaboratively between Jisc, the National Union of Students (NUS), the Association for Learning Technology (ALT), the Leadership Foundation for Higher Education and the HEA.
For more information please visit the CLL pages of the HEA website. The programmes can be found on each of the individual events pages.
Effective internationalisation in UK higher education is more than a set of activities; it serves the whole university community, contributing to a rewarding culture. Likewise, successful alumni engagement extends beyond fundraising and sees alumni contributing to a wide range of meaningful and innovative programmes which add value to the international efforts of their institutions.
Strategic affinity: engaging international alumni to support internationalisation, a new report from the Higher Education Academy (HEA), builds on existing work to examine the synergies between alumni relations and internationalisation (along with careers services and international recruitment), highlighting case studies of good practice and making recommendations for development activity.
Strategic affinity, written by Nik Miller, Head of Alumni Engagement at the University of York, includes case studies from UK higher education institutions in three categories: supporting academic development; promoting global employability and promoting international recruitment. Other case studies relate to the broader issues of understanding and nurturing the international alumni community. Read more...
Erasmus for all/YES Europe trialogue: EUCIS-LLL and the European Youth Forum calling Doris Pack to secure our main concerns
While trialogue discussions have started on the next funding programme for education, training, youth and sport, EUCIS-LLL together with the European Youth Forum sent a
joint letter
to MEP Doris Pack, Chairman of the CULT Committee, main rapporteur and negotiations leader on the future programme for the Parliament. A similar letter has also been sent to shadow rapporteurs and Julie Anderson, Irish Education Attachée and representing the Council in the negotiations. The letter calls to endorse key amendments reflecting our main concerns such as operational support for civil society organisations in education, training and youth, a specific chapter for the youth sector, more civil society involvement in the future programme and the recognition of volunteer time contribution as source of co-funding (recognised in Article 127 of the new
EU's Financial Regulation
). Julie Anderson declared during the
last CULT Committee
(20 February) that the Council's modified Partial General Approach was including one third of the Parliament's amendments. Next trialogue meeting is foreseen to take place on 19 March, if not earlier.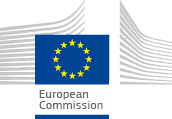 In spite of national and EU-level strategies on gender equality, European research still suffers from a considerable loss and inefficient use of highly skilled women. The annual increase in female researchers is less than half the annual number of female PhD graduates and too few women are in leadership positions or involved in decision-making. In 2005 the Council set a goal for women to be in 25% of leading public sector research positions, but in 2009 only 13% of the heads of higher education institutions were women. The integration of a gender dimension into the design, evaluation and implementation of research is also still too limited. The challenge is to improve on all these points to increase the quality and relevance of research. The Commission is already committed to ensure 40% of the under-represented sex in all its expert groups, panels and committees and will apply this particularly under Horizon 2020.

Encouraging gender diversity to foster science excellence and relevance.
Brussels will host International Language Days on 8 and 9 March 2013 at the Square-Brussels Meeting Centre.
It is well known that learning a foreign language opens the door to more job opportunities. Successful events have been held in Italy and Spain and now, for the first time, International Language Days will take place in Brussels on Friday 8 and Saturday 9 March 2013.
During these two days, you can get information on living, studying or working in over 40 destinations in four continents. You can find out about traineeship and work opportunities abroad, opportunities to learn a foreign language or how to improve your language skills.
You will get the chance to speak to professionals who deal with stays abroad, and to people who employ foreigners and organise traineeships. You can also find out about the visas that students and workers need to study or work abroad, as well as language exams such as TOEIC and Cambridge ESOLS. There will be interesting seminars and workshops on topics such as how to write an international CV and traineeship opportunities in foreign countries.
If you are interested in learning a foreign language, improving your language skills or staying abroad for some time as a trainee or employee, do not miss International Language Days this weekend!
More on International Language Days
.