23 février 2013
Overview

This section contains practical details on applying to study in Europe. You can find out about the application, visa and residency requirements and the funding possibilities that exist. The following general guidelines should be borne in mind, whatever country you choose to study in:
- Leave plenty of time for the application process. Application submissions are usually required in the first few months of the year in which you are to study, but the process of finding a suitable institution and supervisor and drawing up a good proposal can take many months.
- The grant and funding opportunities listed here are many, but they are by no means exhaustive. Do not hesitate to explore the financial aspects with your future supervisor.
- Foreign nationals should also inquire closely about the immigration requirements to avoid difficulties at the consulate. The faculty where they are proposing to study can usually help with this.
- Visa rules for studying and working can be quite strict, so do not assume you can legally take work during your spare time. On the other hand, research students can often conduct assistant research work (like giving seminars), so these possibilities should be looked into closely.
- Make sure you take into account the language of instruction. English and other languages are increasingly used for degree and coursework, but they remain minority languages outside the United Kingdom and Ireland. Make sure you have adequate language proficiency and, if not, look into the possibilities of acquiring it before or after you arrive in your host country.

Austria
See the website of the Federal Ministry of Science and Research (BMWF) for further information about the closing dates for application at the Austrian universities.

Belgium
You have a choice between studying in the Flemish or the French-speaking higher education system.
Bulgaria
Bulgarian higher education institutions are open to all foreign nationals who hold a secondary education certificate that makes them eligible for higher education in the country in which they have received their secondary education.
Cyprus
Education and training, through the policy of Lifelong Learning (LLL) are, in recent years, the focus of the economic and social development policies. Today they constitute an integral part of the overall effort to address the global economic recession. In the EU, knowledge is the key to building the future and it constitutes a deterministic component of the triptych vision of the new development strategy of "Europe 2020" for smart, sustainable and inclusive growth. Four out of the ten integrated EU guidelines in the sectors of the economy and employment, for the implementation of the new Strategy, on which any recommendations from the Council to the member states will be based, are directly applicable to Lifelong Learning.
Czech Republic
The principal requirement for entering a Bachelor´s degree programme or a full Master´s degree programme is the
completion of a full secondary general education or vocational education
with a "maturitní zkouška" school-leaving examination, for fine arts degrees, applicants who have gained their "absolutorium" from a conservatoire may be admitted.
Denmark
Non-Danish citizens who do not have a Danish entrance examination are eligible for admission if they have qualifications recognised as being comparable to Danish entrance qualifications.
Estonia
Admissions to the study programmes are administrated by the institution of higher education, and candidates apply directly to the institution of their choice. It is best to contact the admissions office well before studies start in order to find out all the necessary details about application procedures, accommodation, visa regulations and other important information.
Finland
Finnish higher education institutions offer a wide variety of interesting degree level programmes
available completely in English
. You can browse through the available options in the '
study programmes database
' section of this website.
France
Which procedure you follow to enter a French institution depends on your nationality, the country in which you reside, and your educational plans.
Germany
All students from abroad must apply for admission to a German university. This applies to freshmen, postgraduates and doctoral candidates alike. The admissions procedure ensures that applicants fulfil the necessary requirements to study at an institute of higher education.
Greece
Foreign students wishing to study in Greece should start by choosing a course and an institution. An application should then be submitted to the Foreign students wishing to study in Greece should start by choosing a course and an institution. An application should then be submitted to the Ministry of National Education and Religious Affairs in July. Further details can be found on the
Ministry's website
.
Hungary
Students can apply to an unlimited number of places in the framework of these procedures.
Deadlines of applying to foreign languages programs may differ from the above dates and vary by institutions.
Iceland
Admission requirements can differ between universities and faculties. Please contact the university in question for further information. For application forms contact each university or college. Application deadlines differ from school to school, most commonly sometime between March and June each year.
Ireland
Before submitting an application, you should try to get as much information as you can about your preferred programme, institution and accommodation as well as funding and student visa criteria. Once you are completely satisfied with all your choices, you will need time to gather the necessary paperwork.
Italy
In principle, all international citizens may get admission to one of the 1st , 2nd and 3rd cycle programmes of Italian higher education.
Latvia
The admission process to higher education establishments comprises application, entrance exams, registration for studies and matriculation. The right to study in a school of higher education is granted to every citizen of Latvia, to persons who have received the non-citizen passport of the Republic of Latvia, as well as those who have received permanent residence permits in Latvia having the appropriate educational background.
Liechtenstein
Foreign students wishing to study at a higher education institution in Liechtenstein should make enquiries directly. Even if there are no general admission restrictions, the number of students can be limited if the demand for study places exceeds the total number of available ones.
Lithuania
To be admitted to the second-cycle university programme you should hold a Bachelor's degree or an equivalent qualification (usually in the respective field). In order to enter the third-cycle university studies (Doctoral, as well as residency, postgraduate Arts studies), you should have either a Master's or a corresponding degree in the respective study field.
Luxembourg
Before filling in the on-line application, please make sure that you meet the eligibility criteria for the study programme you wish to apply for.
Malta
University of Malta, Malta College of Arts, Science and Technology, Institute for Tourism Studies, Giovanni Curmi Higher Secondary, Sir MA Refalo Post Secondary, University of Malta GF Abela Junior College.
Netherlands
You have several options for studying in Holland. You can enrol in an English-taught degree programme or short course. Or, if you speak Dutch, enrol in a Dutch programme.
Norway
A compilation of country-specific information called the GSU-list (formerly SIS list) states what level of education applicants from different countries need to meet for entry into Norwegian higher education, including any requirements concerning proficiency in English.
Poland
Admissions to the study programmes are administrated by the institutions of higher education, and candidates apply directly to the institution of their choice. It is best to contact the international relations office well before the course starts in order to find out all the necessary details about the application procedures and other important information.
Portugal
Portuguese higher education includes university and polytechnic education. University education is offered by public and private university institutions while polytechnic education is offered by public and private non-university institutions. Private higher education institutions must be subject to the previous recognition of the Ministry of Education and Science. The higher education system comprises also a concordatary institution.
Romania
All foreign students who come to study in Romania have the same rights as the Romanian students as far as the medical insurance is concerned, which means that all students under the age of 26 who are not employed have the right to medical insurance, automatically.
Slovakia
Higher education institutions (HEIs) are third-level educational, scientific and arts institutions. The major task of HEIs is the provision of higher education and creative scientific research or creative artistic activity.
Slovenia
The number of places available is limited for all study programmes. The places available for new applicants are announced by higher education institutions each year in a pre-enrolment announcement separately for first, second and third cycle study programmes.
Spain
Comprehensive legislation for access to undergraduate, master's and doctoral Apostille of the Hague as well as certified translations of diplomas and academic certificates.
Sweden
We guide you through the steps you need to take in order to study in Sweden. Read up on the things you need to consider before choosing the education that is right for you.
Switzerland
The decision concerning admission to a course of studies rests with the individual institution. The basic admission requirement is a Swiss secondary high-school-leaving certificate (Matura, Maturité, Maturità) or a foreign secondary high-school-leaving certificate considered equivalent.
Turkey
Foreign students wishing to study at a higher education institution in Turkey should first of all make enquiries at their chosen faculty. Certified academic transcripts and language proficiency (in Turkish or English, which is the medium of instruction in many universities) will also need to be demonstrated.
United Kingdom
Using the 'Search' panel (look to the right) you can find 3000 UK scholarships and 150,000 UK courses. You can also find useful advice on applying for courses, visas and scholarships in the articles in this section. We hope you find this useful.
Language industry for enhancing employability
More and better work placements for language students

The Language industry promotion and visibility project
LIND-Web
coordinated by DG Translation has taken an important step towards bringing together the academia and industry to provide better employability prospects for the students in the fields of translation and languages.
The
LIND-Web Editorial Board
, which is an European Commission expert group providing their expertise in the dynamic and rapidly growing field of the language services (translation, localisation, sub-titling, terminology, ..) will be consulted in the EMT (
European Master's of Translation
, another project coordinated by DG Translation) selection round to optimise the employability of students in the universities selected as EMT member. To be selected, the candidate universities should make sure that their curricula include elements that will enhance the employability prospects of their students and provide support in eventual work placement programmes.
CELAN, the "Network for the Promotion of Language Strategies for Competitiveness and Employability" has just started its two-year work to encourage dialogue between the business community and language practitioners.

The network's activities include:
Research on linguistic needs of European companies/SMEs in different sectors;
Analysis of existing language-related services and tools;
Development of on-line applications to support the language needs of business users.
CELAN started its activities by launching a blog for regular updates and interaction with readers inside and outside the consortium. Participating organisations are all members of the
Business Platform for Multilingualism
or linked to such members. The network will engage in information and awareness raising activities to guarantee a Europe-wide reach-out.

CELAN is co-funded by the Lifelong Learning Programme of the European Commission. CELAN Blog.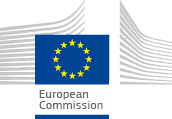 Higher education plays an essential role in society, creating new knowledge, transferring it to students and fostering innovation. EU-level actions help higher education institutions throughout Europe in their efforts to modernise, both in terms of the courses they offer and the way they operate.

Europe has around 4 000 higher education institutions, with over 19 million students and 1.5 million staff. Some European universities are among the best in the world, but, overall, potential is not being fully realised. Curricula are not always up to date, not enough young people go to university, and not enough adults have ever attended university. European universities often lack the management tools and funding to match their ambitions.
In the light of these challenges, governments and higher education institutions are looking for ways to create better conditions for universities.
National governments are responsible for their education and training systems and individual universities organise their own curricula. However, the challenges facing higher education are similar across the EU and there are clear advantages in working together.
The role of the European Commission is to support national efforts. This is done in the following ways:
- By working closely with policy-makers from Member States to help them develop their higher education policies. The Commission published a modernisation agenda for higher education in 2011, identifying five priority reform areas for action.
Read more about the agenda
.
- The Commission actively supports the
Bologna Process
, the inter-governmental process which promotes reforms in higher education with 47 countries, leading to establishing a 'European Higher Education Area'.
- By encouraging the exchange of examples of good policy practice between different countries – in particular, it gathers together a group of national experts – the
'cluster' on the modernisation of higher education
– to share experiences and look at common challenges.
- The
Erasmus Programme
funds around 200 000 students every year to study or work abroad, along with other projects to increase co-operation between higher education institutions and other relevant institutions.
- There are a number of European programmes to promote co-operation in higher education with countries beyond the EU, including Tempus and Erasmus Mundus. Read more about these
external co-operation initiatives in higher education
.
- The Commission launches studies on specific areas relevant to higher education policy by gathering, analysing and sharing information on the state of play across Europe. Find
EU studies and research on higher education
.
More information
Documents on EU actions in higher education
Summaries of EU legislation/initiatives relevant to higher education:
Modernising universities
.
Reform of universities
in the framework of the EU2020 Strategy and the Education and Training 2020 initiatives
The role of universities in the Europe of knowledge
.
The Bologna Process: make higher education systems in Europe converge
.
Quality of higher education
.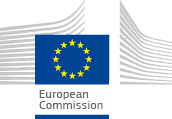 Statement by Androulla Vassiliou, European Commissioner for Education, Culture, Multilingualism and Youth, at the Education, Youth, Culture and Sport Council.
"I attach great importance to my proposal for a new programme in the area of education, training, youth and sport. It is based on a rationale of strong EU added value, systemic impact, streamlining and simplification. The proposed actions are directly linked to the over-arching commonly agreed EU policy objectives.
The programme will offer more opportunities for mobility and more opportunities for educational and youth organisations to cooperate and learn from peers.
At the same time, the programme will ensure better value for money, better results, increased user-friendliness for beneficiaries and a more cost-effective delivery. I am very happy that the key points of the proposal have met with widespread support both within the Council and the Parliament.
I also noticed a clear willingness among all three institutions to quickly come to an agreement on this key file. I am therefore confident that the Irish Presidency will successfully conclude the negotiations during their presidency.
I also believe that the new programme should have a strong and recognisable name that allows for effective communication with European citizens. This is why we should fully exploit the highly appreciated Erasmus brand name.
To conclude, I would like to stress that the new programme will be an important tool for targeted investment into education, training and youth and will contribute to creating sustainable growth and jobs. I therefore believe that it is in our common interest to come swiftly to an agreement on the best possible programme for European citizens."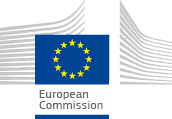 Statement by Androulla Vassiliou, European Commissioner for Education, Culture, Multilingualism and Youth, during the policy debate on 'Education and Skills for Jobs, Stability and Growth', at the Education Council.
"We have to offer more direct and immediate support to the people who need help now.
We have to work harder to improve people's skills and competences so that they have a better chance to find a good job – this is exactly the policy message that we are giving in our 'Rethinking Education' Communication.
This year is decisive when it comes to the Member States' plans for how to spend the next generation of Structural Funds. In the current programming period Member States are spending € 35 billion from the Structural Funds on education, training and lifelong learning. As you know, the bulk of the funding comes from the European Social Fund (€ 28 billion), but more than € 7 billion will be spent on education infrastructure through the European Regional Development Fund. These amounts can make a difference, if they are used effectively and for the right purposes.
The legislative framework for the period 2014 – 2020, which will soon be agreed among the EU Institutions, gives a prominent role to investment in education and training. It is now up to you, Ministers of Education, to ensure that your plans for the modernisation of education benefit from adequate funding."

U-Multirank
"I cannot finish without mentioning in your presence, President, the work we are doing to bring to fruition the U-Multirank project, the multi-dimensional and global ranking initiative supported at EU level.
This is actually our plan to complement the existing university rankings, which are almost exclusively based on universities' research functions, with a tool which will provide a better, more rounded picture of the performance of our universities and colleges.
The launch conference in Dublin two weeks ago was a great success and I want to thank you, President, for you strong personal commitment. I want to invite all of you, dear ministers, to join Minister Quinn in becoming advocates for this project with your higher education institutions.
U-Multirank has the potential to increase transparency, and to highlight excellence in all the different missions of our universities, in teaching and learning, in knowledge transfer and regional development and in internationalisation, as well as in research. This will increase the visibility and attractiveness of all our universities, not just the big league universities. It will also be based on a strong input from the different national actors."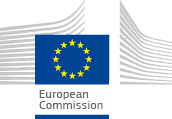 At a Presidency conference hosted by the Teaching Council, the professional body for teaching in Ireland, policy-makers and education practitioners discussed how policies in support of teacher educators can improve school education.
The quality of teacher educators has been identified by the EU Member States and the Commission as an important contributor to the overall quality of education systems. The aim of the conference was to contribute to more clarity about the kind of policies that can support the selection, induction and further professional development of teacher educators.
Speaking at the conference, Xavier Prats Monné, Deputy Director-General for Education and Culture at the European Commission, said: "
The time to support the teaching professions in Europe is now. Developing the competences of teaching staff and school leaders - including those who have been in the profession for a long time – must be a continuing and increasingly urgent priority in all EU Member States.
"
For conference results, speeches and background reading, visit the conference website: "
Integration, Innovation and Improvement - The Professional Identity of Teacher Educators
", Dublin, 18-19 February 2013.

More information: Opening speech by Xavier Prats Monné, Supporting the Teaching Professions for Better Learning Outcomes.
This article was originally published by
Kate Borthwick and Alison Dickens
on the online Journal of e-Learning and Knowledge Society, volume 9, issue 1.
The Community Café: creating and sharing open educational resources with community-based language teachers ran from 2010 – 2011 and was a collaboration between Southampton City Council and two universities in the UK. The project's aim was to create, publish online and share a collection of open access digital resources for community-based language teachers in the Southampton area.
The project addressed a particular problem: the scarcity of up-to-date, online resources for community languages. These languages are often learnt in informal situations, and teachers are often reliant on creating their own materials but have limited access to training. Engaging with open practice offers this group the potential benefits of improving their access to resources, enhancing digital literacy and practice, and gaining insights into alternative pedagogical approaches through using existing online repositories.

Additional documents: BorthwickDickens.
Elearning Salon (Salon distance learning and online). 26, 27 & 28 March 2013 - Paris Porte de Versailles - Hall 5.
A word that often decide the aisles of eLearning Expo 2013...
A word that evokes the approximation of what was hitherto separate ... A powerful word, therefore, up to the new possibilities of e-learning. convergence of supply and demand, obvious to most experts committed to field. These two agree better and better. The offer continues to innovate, it helps to draw the contours of future landscapes training professional. Above all, it endorses the requirements very current demand: training schemes versatile, simple to build and deploy, meeting the needs of operational staff and managers. demand precisely: we appreciate the daily progress that companies have made ​​in the management of their e-learning projects and the implementation of a strategy. convergence of content and distribution channels, yet. There was a time, not so long ago, when studios or publishers of e-content learning on the one hand and shelf technology providers on the other hand is merely a kind of community property ... Compliance with standards AICC, SCORM and others enough for their happiness. That time is over: the content creators are always determined to make usability and efficiency of assembly technologies and disseminating existing and technology providers (LMS, eg, authoring tools) to make them more closely constraints attached to content. Convergence which users are the primary beneficiaries, as seen in projects combining harmoniously blended learning content, technologies and services. Another convergence, noisier, is underway that training and talent management in new platforms called unified. Can only be welcomed, even if the application is still far from him all the space it deserves. Training feeding all major HR processes, there is no reason to separate the two. One example among others: a training is often necessary where we measure a negative performance between desired and actually obtained. We enter the era of management platforms integrated learning and talent ... no doubt that e-learning Expo 2013 will welcome visitors and Programming Performance & Talent, a new exhibition which will be held on the same dates the same enclosure ... These convergences underway: an inspiration to businesses, which we want to carry out their initiatives decompartmentalization. Training and HR functions have everything to gain by reducing the borders of another time ... Michel Diaz Fēfaur Associate Director, Editorial Board of e-learning Expo & Sylvain Arquié, CEO Infopromotions.
I Encontro Internacional da Casa das Ciências - A aprendizagem não é um produto da escolaridade, mas da tentativa ao longo da vida para adquiri-la

Uma das alterações mais significativas dos modelos de Comunicação e Informação deste início de Século XXI que se repercutiram de forma clara e substantiva no processo educativo, foi a do uso mais ou menos indiscriminado da Internet.
O aumento quase exponencial da velocidade de transmissão de dados através das redes de comunicação com a omnipresença da Internet num contexto global e, por arrastamento, educacional, alterou de forma radical o conceito de acessibilidade à educação, dando corpo à ideia peregrina de
Albert Eisntein
de que
"A aprendizagem não é um produto da escolaridade, mas da tentativa ao longo da vida para adquiri-la."
Com efeito, todos aqueles que desejam aprender possuem hoje uma panóplia de instrumentos, recursos e modelos, acedíveis à distância de um "clique".
Só para referir alguns elementos marcantes, desde 2001 que o MIT possui cursos livres disponíveis na internet. Berkeley seguiu o exemplo e tem hoje uma das maiores coleções de palestras presenciais gravadas do mundo, tendo sido já realizados mais de 120 milhões de downloads. Yale e Stanford fizeram o mesmo, e até mesmo Harvard lhe seguiu o exemplo, bem como a maioria das Universidades por esse mundo fora.
Nas escolas do ensino não superior, proliferam as plataformas de interação e conteúdos (em Portugal a mais comum é a plataforma MOODLE), usando recursos livres ou disponibilizados pelas estruturas educacionais.
Os cursos on-line são hoje uma realidade, discutível por vezes, é certo, mas presente na sociedade e acedível por qualquer cidadão.
Todo este ambiente digital que envolve a sociedade, com relevo para as redes sociais e para os modelos digitais de comunicação de informação em contexto educativo, transformaram os processos de aprendizagem e aportaram aos sistemas educacionais um acréscimo de questões significativas sobre as quais importa refletir.
Qual a fiabilidade da informação científica disponibilizada na Web?
Como podemos aferir do valor e rigor dos recursos digitais ligados à Ciência?
Qual o peso efetivo que a Internet tem na aprendizagem dos alunos?
Até que ponto a utilização do digital evita ou potencia as conceções alternativas?
De que modo se alterou (ou não) a didática da experimentação?
A modelação e simulação computacional permitem, ou não, uma visão mais perfeita da realidade?
Estas e outras questões que com estas se prendem, são o suporte concetual que levaram à organização do I ENCONTRO INTERNACIONAL DA CASA DAS CIÊNCIAS, subordinado ao tema organizador:
A Utilização de Recursos Digitais em Contexto de Aprendizagem.
O recurso a individualidades com experiência nesta área em Portugal, e noutros países, para Lições Temáticas, realização de Workshops centrados sobretudo na prática educacional, bem como a apresentação de comunicações e posters partilhados por todos os interessados, dão corpo a esta iniciativa, que nos parece ser de relevância significativa como complemento de formação para os docentes em Ciência de todos os níveis de Ensino em Portugal.