17 février 2013
In this guest entry, Ayenachew Aseffa Woldegiyorgis examines recent change of focus in Ethiopian higher education, where after decades of focusing on expansion, concerns of quality have become high on the agenda. Ayenachew has studied Management and Masters of Public Administration (MPA). For over eight years he has taught at Unity University and Addis Ababa University in Ethiopia. Currently he is a student of Masters in Research and Innovation in Higher Education (MARIHE) at Danube University (Austria), University of Tampere (Finland), Beijing Normal University (China) and University of Osnabruck (Germany).
The past fifteen years are marked by a massive expansion in the Ethiopian higher education (HE). The number of public universities increased from just two by the end of 1990s to 32 in 2013. Total enrollment has increased from 42,132 in 1996/97 to 319,217 in 2010/11 and it is targeted to reach 467,445 by 2014/15 (MOE, 2005; 2010a). Yet, as much as it is hailed for its success in the massification, the government has been equally criticized for immensely neglecting quality. Recently the government has admitted to this problem and declared that it has redirected its attention from expansion to quality assurance.
Ethiopia's quality endeavor is now faced with a complicated set of challenges and requires a well thought out, comprehensive strategy and strong commitment. On one hand, the issue of quality has been long neglected implying that the problem has accrued over the years and the reform effort has to begin from almost zero. On the other hand, the very nature of quality assurance in HE is complex and demands multidimensional and concurrent attention on the various determinants. The overall strategy for quality should focus on (but not be limited to) the following major and interdependent challenges, each one of which can be further analyzed in greater detail.
Availability and distribution of qualified academics
There is a chronic shortage of qualified teaching personnel in the labor market. As a solution, besides hiring expatriates, the government has recently launched central hiring where by large number of fresh graduates are recruited every year and assigned to different universities. While this seems to be solving the supply problem, it is a huge compromise on quality. Cumulative grade and political commitment are the two most important factors considered in hiring. No rigorous assessment, not even a proper interview, is made to determine the interest and capacity of the candidates to the job. In fact, many new recruits take the teaching job as way of escaping unemployment and/or harnessing opportunities for graduate studies. The recruits are first given weeks of training, rather orientation, on the political ideology and policy directions of the ruling party. Then, the Higher Diploma Program (HDP) is provided to train them with pedagogic skills. Yet HDP is neither provided before the new recruits begin teaching nor it is consistently done.
In terms of composition, the Higher Education Relevance and Quality Agency (HERQA) recommends a qualification profile for university academic staff of less than 20% first degree holders, about 50% Masters Degree holders, and about 30% terminal degree (PhD) holders. In practice, studies show that as of 2010 only 8% of the academic staff had PhD and more than half (in some studies 70%) are undergraduate degree holders. Besides, Addis Ababa University alone accounted for about half of the PhDs compared to the other 21 universities which have 95.2% of the undergraduate degree holders (c.f. Areaya, 2010).
Dissatisfied and unmotivated staff
The academic profession is immersed in a lot of problems resulting in low satisfaction and absence of motivation among the professoriate. Low remuneration is top of the list. A person in the private or nongovernmental sector can earn more of that earned by an academic of the same educational background and years of experience. The ever increasing inflation has made it impossible for academics to live on their salaries. The options considered viable are either to burden themselves with more than one job or to leave the academic career. The working conditions, particularly in the emerging universities, is characterized by poor infrastructure, low (or no) internet connection, lack of teaching aids in the classroom, large class size, inadequacy of laboratories and equipments, poorly equipped and often crowded offices and lack of personal working computers (laptops). In addition to this, the working load of the academics has significantly increased as the growth in the number of students is not matched with that of the teaching staff. The student-to-instructor ratio has increased from 13.7 in 2002/2003 to 28.0 in 2008/2009 signifying that the instructors' workload had doubled within six years (MOE, 2010b).
These issues, coupled with structural and policy problems along with low participation in institutional matters, fragility of academic freedom, job insecurity, unattractiveness of career path, excessive focus on teaching duties than research and service, add up to the dissatisfaction of the academics. University teaching is among those jobs hit hard by both internal and external brain drain.
'Quality' of the quality agency
HERQA was highly focused on auditing and taking corrective measures on private institutions while there is no evidence that the public universities are any better than their private counterparts. As of 2008/09 the number of public universities audited for quality was only 20%. The agency itself is critically limited in its capacity. Lack of autonomy, shortage of skilled manpower, lack of institutional experience and operational inefficiency are among its major problems. Besides the universities do not have a well established internal quality assurance and self evaluation system.
Institutional Autonomy
Regardless of what the higher education proclamation says, public universities are still under direct and strong influence of the government. They are not autonomous enough to make decisions of their own with regard to financing, staffing, appointment of officeholders, or even setting their own mission and vision. The internal management of the universities is filled with tension in what Ashcroft described as "control versus autonomy, modernization versus 'government knows best', democracy versus the need to control dissident voices" resulting in a dilemma for managers having to address both overt and covert agendas. The lack of mutual trust between the government and university officials has rendered the latter unable to decide without the fear of their decision being overruled. The university board, the highest decision making body according to the 2009 proclamation, is directly and indirectly appointed by the government. The involvement of stakeholders other than the government is largely limited.
In Conclusion
The transition from massification to quality assurance needs a comprehensive strategy, which, both in policy and practice, sufficiently addresses all the relevant issues, and sufficiently engages all stakeholders. While the government remains having an irreplaceable role, it has to be noted that quality assurance, unlike massification, cannot be achieved by the single (no matter how) strong arm of the government.
By Marielk.
The conference "
European Integration in Higher Education and Research on the Western Balkans
" takes place on 13 May 2013, at the Faculty of Political Science, University of Belgrade, Serbia.
The focus of the conference is on changes in the higher education systems and institutions in the region of Western Balkans, in particular the ones that can be linked to European initiatives in the area of higher education. Priority is given to papers that focus on governance, policy, European integration, and the relationship between higher education and regional development.
The conference is part of a 3-year project, funded by the Norwegian Research Council through its NORGLOBAL programme. The project seeks primarily to strengthen the basis for evidence based policy making in the area of higher education and research, by strengthening capacities for national and regional studies on higher education and research. Project partners countries include Norway (Department of Educational Research and Intermedia as well as the Centre for European Studies – ARENA of the University of Oslo, and the Nordic Institute for Studies in Innovation, Research and Education – NIFU) and the region (University of Zagreb in Croatia, University of Belgrade, Faculty of Political Sciences in Serbia and Centre for Education Policy in Serbia).

Deadline for applications 1st of March 2013
More information about the application procedure, conference theme and practicalities can be downloaded
here
.
The HEA is working in close partnership with four other organisations to support universities and colleges facing the challenges of learning technologies.
Changing the Learning Landscape (CLL) aims to bring about change in approaches to technology in learning and teaching within institutions. The project has already involved consultancy packages for institutional teams and strategy programmes for learning and teaching leaders, which are intended to help embed such technologies into academic practice.
The HEA is leading the professional development programme strand of the project, offering 12 free workshops for academics and education developers. The events will be held in a variety of locations and focus on different aspects of learning technologies. Topics will be discipline related and include social media, mobile learning and open practice.
The workshops are designed to appeal to staff who have had little or no experience of these learning technologies. The events will run between March and May 2013. For more information please visit the CLL pages of the HEA website.
CLL is the first collaborative project between these partners - Jisc, the National Union of Students (NUS), the Association for Learning Technology (ALT), the Leadership Foundation for Higher Education and the HEA. It has been funded by HEFCE. The project has also drawn on other agencies including SEDA and HEDG.
Free online programme for the catering industry developed through a Key Activity 2 Languages-project
A unique language learning tool, developed by lecturers from 9 institutions in 8 EU countries is now available in Dutch, English, Finnish, French, Galician, German, Irish, Italian, Norwegian, Polish, Slovenian and Spanish.
The original www.eurocatering.org was launched in 2008. Since then, with more than 10,000 learners, the partners have worked on updating the website and launched version 2.0 on 01 February 2013. Not only do we now provide 12 languages, but the language learning is no longer dependent on the mother tongue and you can learn any of the 12 languages from any of the 12 available languages. More pictures have been added, so that nearly all exercises are colourfully illustrated. The system has been adapted to any browser or computing system.
The second part of the course (The Tray) has been upgraded with an audio and illustrated dictionary, updated socio-cultural information about work in the partner countries, supplementary material for learners and/or teachers/trainers. In the near future, more exercises will be added as well as assessment tools (learning outcomes, testing materials, RLD). The next step in our project development is to provide learners with a new sector: Reception, in 11 languages (available October 2013).
Do you work in the hotel industry? Or do you want to have a go at learning Kitchen Italian, Restaurant Finnish or any one of the 12 languages EuroCatering offers? This is the website for you!
Simply sign up at www.eurocatering.org. It's free and freely accessible.
www.eurocatering.org is a European Commission funded project which was awarded the European Language Label of the Labels by the EU Commission in 2012.
For more information, contact one of the partners via www.eurocatering.org or the project coordinator christian.goethals@helha.be.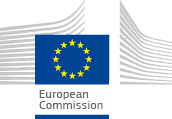 The European Commission has just published an independent study on the impact of the EU's eTwinning scheme. The study found that teachers who had participated in eTwinning improved their skills, their relations with pupils and developed their professional networks. Pupils felt more empowered and motivated and were better at team working. The study found eTwinning to be an easy and cost-effective way for schools to engage in international cooperation.
eTwinning uses information and communication technology (ICT) to enhance cooperation between schools. 190,000 teachers at 100,000 schools have so far signed up through the European
eTwinning portal
which offers both tools and secure internet spaces for joint school projects, exchanges and training activities.

Impact on teachers
The majority of teachers in the survey said they their expectations of eTwinning were largely fulfilled. Improvements in knowledge and skills, particularly, teaching skills, were noted. However, few teachers had received official recognition or a change in status following their eTwinning experience.
Teachers identified five main benefits of eTwinning: (1) making new friends and networking across Europe (64%); (2) new or improved ICT skills (60%); (3) a positive impact on pupils' skills or motivation to learn (55%); (4) a sense of involvement in an international teaching community (55%); (5) improved foreign language skills (54%).
The impact was greater among teachers who were actively involved in projects. Involvement in a collaborative project appears to stimulate both personal and professional development and encourages teachers to widen their involvement in professional exchange and networking.
Impact on pupils
Teachers' expectations of change and improvement in their pupils' abilities, knowledge and attitudes were generally fulfilled. Many teachers noticed better and less formal communication and interaction with pupils.
Pupils were enthusiastic about collaboration and team working as well as learning about other cultures.
eTwinning also made pupils feel empowered or more independent, especially those over the age of twelve.
Impact on schools
In many cases eTwinning had led to other projects and a more international outlook within the school.
If eTwinning is to have an impact on the whole school, the head teacher needs to be closely involved, and several classes - or the entire school have to be involved in the activities.
Curricular integration of the project is common. Typically eTwinning projects might combine elements of language learning and literacy, ICT, sciences and mathematics and social sciences.
Background
The impact study gathered evidence over 21 months through a literature review, data and document review, 24 school case studies in 13 countries, and a survey in 25 languages of around 6 000 teachers registered for eTwinning.
eTwinning is financed through the Lifelong Learning Programme and is part of the Comenius programme for school education. The European Commission plans to reinforce and expand eTwinning from 2014 as part of the proposed Erasmus for All programme.
More information: Final report; Final report annex; eTwinning portal.
Miríada X
, plataforma de
Cursos Online Masivos en Abierto (MOOC's)
, ofrece formación gratuita a través de
58 MOOC's
ofrecidos por 18 universidades iberoamericanas. Los usuarios de
Miríada X
pueden matricularse gratuitamente en todos aquellos cursos que sean de su interés. Pueden cursar estos programas formativos sean o no alumnos de la universidad que los imparte.

Miríada X
ofrece a los equipos docentes de las 1.232 universidades iberoamericanas socias de la red Universia
una plataforma para publicar e impartir MOOC's
, a los que se puede acceder desde cualquier parte del mundo de
manera gratuita.
La información sobre los
58 MOOC's
se puede consultar en este
listado de cursos
.
ENQA is looking for a trainee starting in March 2013 for a minimum of 3 months with a specific focus on communication/editing and project management.
The Trainee's responsibilities will be specifically to:
• contribute to the ENQA newsletter;
• provide support in the management of projects;
• edit publications, reports and other documents;
• assist in updating the ENQA database and website;
• provide support in the organisation of ENQA events.
This position will provide the intern the opportunity to gain professional experience in an international environment. Please find the internship announcement here.
Overview
When universities and colleges recruit new students, they cannot simply take as many as they might like. This is because the Government needs to control the level of publicly-funded student loans and grants for fees and maintenance.
Based on guidance from Government we set each institution a limit – or 'student number control' – on the number of students they may recruit. This limit is only designed to control the number of students entering university or college. It is not designed to influence decisions about the suitability of candidates. Universities and colleges are autonomous organisations and these decisions are entirely up to them. They have always admitted students on the basis of academic excellence and potential, and they should continue to do so.

The 'high-grades' policy
Not all students are included in the student number control. The Government is keen to encourage popular and successful universities and colleges to expand, and to improve student choice. So it has decided to allow universities and colleges to recruit as many students with high grades at A-level and certain equivalent qualifications (broadly defined each year by government policy) as they wish, and are able to, outside of their student number control. We call this the 'high-grades' policy.
We are responsible for putting the high-grades policy into practice and for identifying the high-grade qualifications from which institutions may recruit applicants without limit. To do this, we have developed a list of entry qualifications and grades which are exempt from the student number control – this is known as the 'exemptions list'.

The 'exemptions list'
This 'exemptions list' does not include all high-grade qualifications. It does not, for example, include combinations of different qualifications, or qualifications from all other EU states. This is because we need to be able to estimate the numbers of students in the 'uncontrolled' population as accurately as possible, so that the Government can manage its budget.
If we were to include all EU qualifications, and combinations of qualifications - or admissions using contextual factors - it would be much more difficult to estimate this accurately.

How does this affect applications?
A number of schools and other organisations have expressed concerns that the high-grades policy may disadvantage some applicants. Where a student holds a combination of qualifications with high grades (such as a BTEC or the Cambridge Pre-U in combination with A-levels) this means they will form part of an institution's controlled entry number. Some are concerned that institutions are less likely to take these students because they do not want to risk exceeding their student number control limit.
We have taken a number of steps to ensure that this should not happen:

Sufficient numbers
We believe that we are providing all universities and colleges with sufficient numbers in their student number control to enable them to admit high-achieving students with qualifications which are not on the exemptions list, and students with combinations of qualifications. This should also provide universities and colleges with the flexibility to make 'contextual offers' to students that are under-represented in higher education, if they so wish. (These are offers that take into account the context, and social and economic circumstances in which the applicant is applying for higher education.)
Appeals
We will work closely with universities and colleges to ensure that their student number control is set at a sufficient level. Any university or college which says it needs more places to continue to offer fair access to all applicants can appeal against its student number control. We will listen carefully to their concerns if we feel that there is any risk that students are not being treated fairly.

Highly selective institutions
We are particularly concerned to ensure that highly selective institutions (those with over 80 per cent of their intake falling within the ABB+ population) also have a student number control limit sufficient to allow them to continue to provide fair access to high-achieving students that do not meet our definition of ABB+ or equivalent. So we have allocated additional student places to the most selective universities which otherwise would have been left with a very small student number limit. Universities may still experience excess demand for places, and as in past years, not all applicants will be successful.

More flexibility
For the 2013-14 academic year, universities and colleges will also have more flexibility around their student number control allocation. They will have limited scope to exceed their allocation by up to 3 per cent without incurring a reduction for over-recruitment.
We have also explained to universities and colleges that the list of exemptions has been developed for the practical and limited purpose of implementing the Government's student number control policy. It does not:
- provide an assessment of students' academic achievements
- attempt to judge the educational value or equivalence of other qualifications or of combinations of qualifications
- serve as a tool to help universities and colleges make judgements about which students are suitable to admit or to whom to offer financial support.

For students and schools/colleges
This page is for students who are planning to apply to a university or college in 2013-14, and for their parents, teachers and careers advisers. It explains what the 'high-grades' policy is, and its implications for higher education applications. Universities and colleges are autonomous organisations and judge all applications on their academic merit and potential. They should offer fair access to all applicants
...

For HE institutions
This page sets out changes to the 'high-grades' policy for 2013-14. It reminds higher education institutions of the purpose of the exemptions list, and the importance of ensuring that their admissions and other staff understand this purpose – in particular, so that they can communicate clearly and accurately with prospective students and schools/colleges, and make appropriate decisions
...
In recent years postgraduate qualifications have become an increasingly standard, even necessary, entry route for many careers. Why is the funding for them so poor, asks Liam Burns.
The question "So, when are you going to get around to doing your masters?" is heard with increasing regularity among my contemporaries, and frequently met with the answer: when I can afford it, both in money and time. One thing's for sure though: I'm not going to be Dr Burns for quite a while yet.
Once, not too long ago, postgraduate qualifications were something of a rarity outside of routes to academia, but in recent years they have become an increasingly standard, even necessary, entry route for quite a number of careers and professions.
Read more...
Latest from Foundation Forum 2013 - Social and employment policies for a fair and competitive Europe,14–15 February 2013, Dublin Castle, Dublin, Ireland
Commissioner László Andor on social investment as a way out of the crisis
Social dimension of the EMU
If the crisis has taught us anything, it is the extent to which Member States' economies are dependent on each other. Increasingly, employment and social policies, and the attendant challenges faced by Member States are a matter of common concern, especially in the Euro zone. All these aspects represent a strong argument for a social dimension of the EMU to be developed without further delay.
In December, the European Council mandated the President of the Commission and of the European Council to develop proposals and a roadmap for ex-­ante coordination of major economic reforms, as well as for solidarity mechanisms to enhance these efforts. At the same time, the European Council has mandated both Presidents to present measures to develop the social dimension of the EMU, including social dialogue. In my view, the social dimension of a genuine EMU must be adequately reflected in the EMU's rules and governance mechanisms, to ensure that economic efficiency and social equity are pursued simultaneously.
The proper functioning of the EMU requires that Member States work together to restore socio-­economic convergence, address employment and social imbalances that risk affecting the EMU as a whole, and set up solidarity mechanisms to support Member States in addressing those imbalances. The monetary union must be able to collectively address the key employment and social problems facing it. This requires that fiscal objectives are reconciled with employment and social ones. In practice, this also means that fiscal coordination should be supported by fiscal transfers, if these are needed to enable Member States to undertake structural reforms that will help restore growth and jobs.
While the economic crisis has been a stress-­test to the EMU, the way we reform the EMU is now a test for the entire EU integration.
Staffan Nilsson, EESC President highlights need for better functioning labour markets and more robust welfare systems
In regards to youth unemployment, the Committee currently works on the "Youth Employment Package" and welcomed the "Youth Guarantee" and the "Quality Framework on Traineeships". These initiatives that help young people move from education to the labour market must be supported. The EESC agrees with the Commission's priorities for tackling youth unemployment and we have just adopted our annual opinion on the Employment Guidelines. In this opinion we highlight a few additional important measures.
We need more social investment
The EESC congratulates the Commission for the launch of the "social investment package". The EESC shares the view that it is essentially impossible to "save one's way out of a crisis", and that countries can only "grow their way out of it". This means making sustainable investments in skills, infrastructure and products and promoting investment in social services. A long-term social investment and a short-term fiscal consolidation should be mutually supportive to help Europe tackle the crisis. These were my thoughts about these two complementing challenges which must be faced by the EU institutions and all EU Member States. I thank you for your attention and look forward to the continuation of the good cooperation between Eurofound and the EESC in the future!
Irish Minister for Foreign Affairs, Eamon Gilmore: Socially just response to crisis needed
The European Foundation's mission
That is why the Foundation's mission and its capacity to provide a toolkit for the European Institutions, the Member States and civil society is crucial. It ensures that the key actors in European social policy are equipped to make more informed decisions about managing the processes of change. That mission could not be more relevant than now.
This is a time when the European approach to the social market economy, which seeks to combine free markets with social solidarity and sensible regulation, is facing its biggest challenge yet. Reinforcing economic governance is essential to ensure trust in the effectiveness of European and national policies, to fulfil vital public functions, to protect citizens from the effects of unsound economic and fiscal policies, and to ensure a high level of growth and social welfare.
The Foundation's strength is its capacity to provide timely, quality and relevant information to the EU Institutions, and especially the European Commission as well as to national governments and the social partners at EU and national level.
Eurofound's activities cover a broad remit, touching on employment developments, quality of life issues, working conditions trends and analysis. These are the areas which impact most directly on the lives of Europe's citizens today. Never before has the comparative work of Eurofound's surveys, the European Quality of Life Survey, the European Working Conditions survey and the European Company Survey had more relevance as the European Union grapples with the challenges it faces in the economic and social fields.
The Foundation regularly produces publications or resources that inform decision-making between institutions at EU and national level. The ground-breaking study of the current situation of young people in Europe, focusing specifically on those who are not in employment, education or training is a recent example. Last week the Informal Council of Employment and Social Policy Ministers meeting here in Dublin Castle was given a presentation based on Eurofound's assessment of the economic and social consequences of their disengagement from the labour market and education.
I would like to express my Government's appreciation to Commissioner Lazslo Andor who has supported using Eurofound's conference centre facilities in Loughlinstown, County Dublin, for a series of events taking place during the course of the Presidency. Eurofound will also contribute to several EU Presidency conferences in areas related to the social policy debate. I hope that this kind of collaboration building upon the core areas of the Foundations' expertise in the development of social and work-related policies can provide a model for subsequent Presidencies.
ILO Director-General, Guy Ryder, calls for jobs, social inclusion and growth to be at the top of the European agenda
The ILO's Global Employment Trends 2013 shows that over 200 million people around the world will be unemployed this year, with this level expected to continue rising. In addition, almost 40 million have given up all hope of getting a job and dropped out of the labour market. Young people are particularly hard hit. In the Eurozone as a whole, youth unemployment tops 22 per cent, reaching more than 50 per cent in countries like Greece and Spain.
In Ireland, people are paying a high price for cleaning up the devastating consequences of irresponsible practices in the financial sector. Finding a fair and equitable solution to the sovereign debt issue which lifts the burden from the shoulders of workers, businesses and taxpayers is a priority if Ireland and other countries affected by sovereign debt are to get back to growth and job creation.
The EU must bring real substance to the social dimension, including social dialogue, as announced in the roadmap for completing the European economic and monetary union. It should help member states implement youth guarantee schemes, improve industrial diversification and innovation, boost effectiveness of labour market services, increase job creation and strengthen social investment.
The Irish EU Council Presidency has made it clear it is moving in that direction, announcing that jobs and growth will be high on its agenda. That is good news. At the same time, EU Commissioner for Employment, Social Affairs and Inclusion, László Andor, has called for a monetary union with a human face, and is set to announce a social investment package later this month. Social dialogue is a major asset for the European Union. Unfortunately the collective bargaining systems that are the foundation for social dialogue have been weakened in several EU countries, which will make it all the more difficult for wages to stay in line with productivity.
The fact that Ireland holds the Presidency of the Council of the EU at this critical time presents an important opportunity to reassert the values of the social dialogue that played a key role in the recovery and growth of the Irish economy in the 1980s and 1990s.
The Forum brings together leading decision-makers, opinion-formers and academic experts, in a neutral setting to promote the exchange of new ideas and experiences on important issues. A programme is available. See Foundation Forum 2009, 2006, 2004 and 2002 for information on previous Forum events.