29 novembre 2012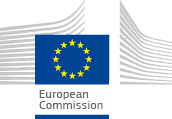 European countries are increasingly emphasising the need to recognise the full range of an individual's knowledge, skills and competences – those acquired not only at school, university or other education and training institutions, but also
outside the formal system
.
This requires new approaches to
validate
such learning experiences (i.e. identify, document, assess and/or certify), making them
usable for further studies or advancement in work
. Helping people in this way could also make a contribution to
smart, sustainable and inclusive growth
. This is why the Commission has made a proposal for a Council Recommendation inviting EU governments to establish
validation systems by 2015
, linked to the
European Qualifications Framework
, including the possibility to obtain a
full or partial qualification
on the basis of non-formal or informal learning.
Benefits of validation
Systematic validation
mechanisms would make clear which skills are available in the European workforce:
facilitating a better match between skills and labour demand, addressing skills shortages in growing sectors
promoting better transferability of skills between companies and sectors
helping citizens move around the EU to live and work.
What is non-formal learning?
Broadly, learning outside the formal school/vocational training/university system, taking place through
planned activities
(e.g. with goals and timelines) involving some form of
instruction
, for example:
programmes to impart work-skills, literacy and other basic skills for early school-leavers
in-company training
structured online learning
courses organised by civil society organisations for their members, their target group or the general public.
What is informal learning?
Learning that is
not organised or structured
in terms of goals, time or instruction. This covers skills acquired (sometimes unintentionally) through
life and work experience
, for example.
project-management or IT skills acquired at work
languages and intercultural skills acquired during a stay abroad
IT skills acquired outside work
skills acquired through volunteering, cultural activities, sports, youth work and through activities at home (e.g. taking care of a child).
Proposal for a Council Recommendation
More information
See also Validation of non-formal and informal learning.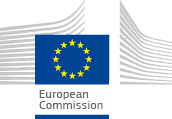 The Diploma Supplement (DS) accompanies a higher education diploma, providing a standardized description of the nature, level, context, content and status of the studies completed by its holder.

New qualifications proliferate worldwide and countries are constantly changing their qualification systems and educational structures. With an increasing number of mobile citizens seeking fair recognition of their qualifications outside their home countries, the non-recognition and poor evaluation of qualifications is now a global problem. Since original credentials alone do not provide sufficient information, it is very difficult to gauge the level and function of a qualification without detailed explanations.
The Diploma Supplement is a response to these challenges, aiding mobility and access to lifelong learning opportunities. It promotes transparency in higher education and fair and informed judgements about qualifications. It also accommodates rapid changes in qualifications. National higher education institutions produce the supplement according to a template jointly developed by the European Commission, the Council of Europe and UNESCO.
It has eight sections of information identifying the holder of the qualification; the qualification, its level and function; the contents and results gained; certification of the supplement; details of the national higher education system plus any additional information. A description of the national higher education system within which the individual named on the original qualification graduated has to be attached to the Diploma Supplement. This description is provided by the
National Academic Recognition Information Centres (NARICs)
.
The supplement is designed as an aid to help recognition – it is not a CV or a substitute for the original qualification, and it does not guarantee recognition.
The 48 European countries taking part in the Bologna Process have agreed that each graduate in their respective country should receive the Diploma Supplement automatically, free of charge and in a major European language. For more information see the official website of the
Bologna Process
.
For students, the Diploma Supplement offers:
A diploma that is more readable and easily comparable abroad;
A precise description of their academic career and the competencies acquired during the study period;
An objective description of their achievements and competencies;
Easier access to opportunities of work or further studies abroad; and
It fosters their employability.
For higher education institutions, the benefits are:
It facilitates academic and professional recognition, thus increasing the transparency of qualifications;
It protects national/institutional autonomy while offering a common frame which is accepted all over Europe;
It promotes informed judgements about qualifications that can be understood in another educational context;
It raises the visibility of the institution abroad;
It promotes the employability of their graduates at national and international level;
It helps to save time since it provides the answers to a lot of recurrent questions put to administrative services in institutions about the content and portability of diplomas.
More information

Read more about the
Diploma Supplement (DS)
.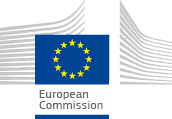 The European Qualifications Framework (EQF) acts as a translation device to make national qualifications more readable across Europe, promoting workers' and learners' mobility between countries and facilitating their lifelong learning.
The EQF aims to relate different countries' national qualifications systems to a common European reference framework. Individuals and employers will be able to use the EQF to better understand and compare the qualifications levels of different countries and different education and training systems. Agreed upon by the European institutions in 2008, the EQF is being put in practice across Europe. It encourages countries to relate their national qualifications systems to the EQF so that all new qualifications issued from 2012 carry a reference to an appropriate EQF level. An EQF national coordination point has been designated for this purpose in each country.
Shifting focus

The core of the EQF concerns eight reference levels describing what a learner knows, understands and is able to do – 'learning outcomes'. Levels of national qualifications will be placed at one of the central reference levels, ranging from basic (Level 1) to advanced (Level 8). This will enable a much easier comparison between national qualifications and should also mean that people do not have to repeat their learning if they move to another country. The EQF applies to all types of education, training and qualifications, from school education to academic, professional and vocational. This approach shifts the focus from the traditional system which emphasises 'learning inputs', such as the length of a learning experience, or type of institution. It also encourages lifelong learning by promoting the validation of non-formal and informal learning. This reflects a wider shift within which the EQF is acting as a catalyst for reforms: most Member States are now developing their own National Qualifications Frameworks (NQFs) based on learning outcomes. Several countries (IE, MT, UK, FR and BE-Flanders) already have one in force.
Easier comparison

At present, an enterprise in France may hesitate to recruit a job applicant from, say, Sweden, because it does not understand the level of the qualifications presented by the Swedish candidate. But once the EQF is fully implemented, a Swedish person's certificates will bear a reference to an EQF reference level. The French authorities will have already decided where their own national certificates in the field concerned lie, so the French enterprise would use the EQF reference to get a better idea of how the Swedish qualification compares to French qualifications. An EQF advisory group brings together representatives from national authorities and other stakeholders to help with the implementation of the framework. Its work is complemented by the EU-wide Learning Outcomes Group which supports debate and peer learning on relevant issues, focusing on the development of national qualifications frameworks and the
validation of non-formal and informal learning
. The EQF initiative is closely related to the
qualifications framework for the European Higher Education Area
: the two frameworks are compatible and their implementation is coordinated.
More information
EQF internet portal
Referencing the Lithuanian Qualifications Framework to the European Qualifications Framework for Lifelong Learning and the Qualifications Framework for the European Higher Education Area,
Portal dedicated to the implementation of the European Qualifications Framework for lifelong learning
Reports on the referencing of national qualifications frameworks to the EQF
Referencing the Lithuanian Qualifications Framework to the European Qualifications Framework for Lifelong Learning and the Qualifications Framework for the European Higher Education Area,
Referencing of the Estonian Qualifications and Qualifications Framework to the European Qualifications Framework
Referencing the Danish Qualifications Framework for Lifelong Learning to the European Qualifications Framework
Referencing of the Latvian Education System to the European Qualifications Framework for Lifelong Learning and the Qualifications Framework for the European Higher Education Area
The referencing document of the Dutch National Qualification Framework to the European Qualification Framework
Referencing of the Irish National Framework of Qualifications (NFQ) to the European Qualifications Framework for Lifelong Learning.
Referencing of the Malta Qualifications Framework (MQF) to the European Qualifications Framework (EQF) and the Qualifications Framework of the European Higher Education Area (QF/EHEA)
Referencing the Qualifications Frameworks of the United Kingdom to the European Qualifications Framework
Référencement du cadre national de certification français vers le cadre européen de certification pour la formation tout au long de la vie
European Qualifications Framework Series
EQF Newsletter
By Yusuf M Hasan.
HARGEISA (Somalilandsun) – Media houses have been disallowed from advertising for unregistered universities. The ministry of education has instructed bosses of all media houses to coordinate with the department of higher education in order to ensure that they only post advertisement for registered universities.
A press statement released by the Director General of Higher Education Mr Kadar Ahmed Diriye, the ministry of education informed that despite the multitude of universities operating in the country only 17 are registered.
The DG said that the ministry has a policy on higher education that is geared towards ensuring the quality of education as well as the institution itself which is established through registration.
More...
28 novembre 2012
Par Sylvestre Huet.
Les Assises de l'enseignement supérieur et de la recherche se sont terminées hier. La dernière séance a donné lieu à des comptes-rendus des ateliers. Puis à une synthèse qui a pris la forme d'un discours de haute tenue de Vincent Berger, le président de l'Université Paris Diderot (Paris-7), qui doit rédiger le rapport qui sera remis au Président de la République.
La ministre de l'Enseignement supérieur et de la recherche,
Geneviève Fioraso
annonce que, pour celles qui réclament une action législative, une loi sera déposé au Parlement
«au premier semestre 2013»
. Elle devra remplacer l'arsenal législatif des réformes sarkozystes, en particulier la LRU de 2007. Parmi les auditeurs assidus, on notait le député PS
Jean-Yves Le Déaut
, qui sera à la manoeuvre. Ce dernier organise déjà, au nom de l'Office parlementaire d'évaluation des choix scientifiques et techniques, une série d'auditions toute la journée du 4 décembre pour cette mise en musique.
Que retenir, rapidement, de cet exercice ?
Tout d'abord qu'il est vraiment nécessaire que certaines réalités soient dites.
Suite de l'article...

Voir aussi par Sylvestre Huet: Assises de la recherche: les doctorants invisibles, Assises de la recherche: côté manifs, Assises de la recherche: une interview d'Alain Trautmann, Assises de la recherche l'avis du CNRS, Assises de la recherche: l'Appel de Cochin , Assises de la recherche: le C3N fait pression sur Fioraso.
Με Sylvestre Huet. Ακροατήριο της τριτοβάθμιας εκπαίδευσης και της έρευνας ολοκληρώθηκαν χθες.
Η τελευταία συνεδρίαση κατέληξε στις εκθέσεις των εργαστηρίων.
Στη συνέχεια, μια σύνθεση που πήρε τη μορφή της υψηλής ποιότητας της ομιλίας Vincent Berger, πρόεδρος του Πανεπιστημίου Paris Diderot (Paris-7), η οποία συντάσσει έκθεση που θα υποβληθεί στον Πρόεδρο της Δημοκρατίας
.
Περισσότερα...
By Andrew Marszal.
Applications by mid-November for university courses starting next year have dropped by a record amount, dashing hopes that last year's fall was a temporary blip. Only 120,000 British students had applied by mid-November to university courses starting next year, a decrease of more than 13,000 or nearly 10 per cent from the same stage last year.
Figures released today by the Universities and Colleges Admissions Service (UCAS) showed a record percentage fall in the number of 18 year-olds living in the UK who had applied by this stage of the admissions cycle. Total demand among all students was down by 8.4 per cent against the same time last year. Students beginning university next year will be only the second cohort to pay at the higher rate of tuition fees, which were increased to a maximum of £9,000 per annum last year – almost treble the previous limit. The fees increase led to a sharp drop in applications last year, but hopes that this was a temporary dip will have been hit by today's figures, which show an even greater proportional fall at this stage compared with last year among British school leavers.
More...
By Simon Baker.
The number of people applying to universities in the UK as part of the main applications cycle has fallen by 14 per cent compared with last year, new figures show. According to the latest statistics from the Universities and Colleges Admissions Service, there were 8.4 per cent fewer applicants to UK institutions at 19 November this year compared with the same point last year.
However, these figures include those who must apply to university by October each year - such as applicants to Oxbridge and medical schools - which have remained relatively steady year-on-year. When these statistics are taken out of the figures, the number of applicants to other universities and courses has fallen by 14,513 or 14.1 per cent.
More...

By Rebecca Ratcliffe.
Ucas figures 'should set alarm bells ringing in government,' says thinktank. The number of UK-born students who have applied to start university next year has fallen by 8.4%, with a 9.9% drop in applicants from England, according to
statistics released by the university admissions service
. This continues the downward trend in university application rates prompted by the introduction of fees of up to £9,000 a year in autumn 2012.
The latest statistics, published by the Universities and Colleges Admissions Service (Ucas), show 120,194 applicants from the UK, compared with 133,357 this time last year. By this point in 2010, before tuition fees were introduced, there were 157,116 applicants. The figures do not represent the final numbers – the deadline for most university applications is January. Applications by students in Scotland, Northern Ireland and Wales have also fallen by 10.5%, 9.3% and 8.7% respectively.
More...

By Andrew McGettigan.
Investors rather than students may really be the true beneficiaries from the creation of 10 new universities. The announcement this week of 10 new universities has been spun by David Willetts, the universities minister, as the "single biggest creation of universities since 1992". Yet these small and specialist institutions, including the venerable Royal Agricultural College and Norwich University College of the Arts, already held the power to award degrees, received public funding and were "university colleges". Willetts's claim that "more people will now realise their ambition of going to a university" is therefore overblown. Life continues much as before for students and staff.
The true significance of creating new universities lies elsewhere. They result from measures designed to create a level playing field for private operations delivering higher education. In June, the government lowered the number of full-time students needed to be a university from 4,000 to 1,000, which made these small institutions eligible. This change followed a recommendation by the rightwing thinktank Policy Exchange which called for a US-style market in higher education in its 2010 report,
Higher Education in the Age of Austerity
. It argued that private operators should get the right to call themselves universities, award degrees, get easier access to taxpayer funding and even take over failing state-run universities.
More...
Par La Page de l'Emploi.
Un schéma d'enseignement des langues en échec, loin du conversationnel. Un apprentissage trop littéraire où l'erreur ne semble pas permise, déconnecté de l'anglais parlé actuel. Le résultat: un blocage, une incapacité à s'exprimer en public par peur du ridicule et un bagage peu adapté aux situations réelles. Bref, les Français et l'anglais, ce n'est toujours pas le grand amour. Si l'on a souvent tendance à s'amuser de ce désamour en France, c'est bien un réel problème auquel sont confrontés tant les candidats en recherche d'emploi que les salariés aujourd'hui. Les candidats d'abord car de plus en plus d'entreprises exigent un niveau minimum d'anglais pour leurs recrutements, validé par l'obtention d'un certificat.
Suite de l'article...
Με το Page απασχόληση. Ένας διδασκαλία ξένων γλωσσών σχέδιο σε αποτυχία, μακριά από ομιλητικός.
Πάρα λογοτεχνική μάθησης, όπου το σφάλμα δεν φαίνεται επιτρεπτή αποσυνδεθεί από την αγγλική γλώσσα σήμερα.
Το αποτέλεσμα είναι η απόφραξη, η αδυναμία να μιλήσει στο κοινό για το φόβο της γελοιοποίησης και τις αποσκευές κακώς προσαρμοσμένα στις πραγματικές καταστάσεις.
Εν ολίγοις, η γαλλική και αγγλική γλώσσα, δεν είναι ακόμα αληθινή αγάπη
.
Περισσότερα...