24 novembre 2012
The 15th EU-China Summit of September 2012 and its Joint Press Communiqué stressed the role of language and multilingualism as an important field of cooperation between China and the EU.
With trade, economic cooperation and political relations between China and Europe on the rise, the role of language and language education appears crucial. Despite the existence of language barriers and hindrances in improving the situation in the field, investing in language education can be mutually beneficial on many different levels.
EU-China language cooperation has developed rapidly over the last decade. In addition to other study and language programmes, more than 2000 Chinese students have benefited from Erasmus Mundus grants to study in the EU, while the Chinese government now yearly provides 200 scholarships for European students to come study Chinese at Universities in China. Moreover, EU-China language cooperation programmes have been praised for their effectiveness in raising mutual understanding and are extremely valuable in further developing EU-China relations and people-to-people interactions.
In order to identify challenges, bottlenecks and opportunities for Chinese language education in Europe, the "EU-China Language Forum" conference was organised by the EIAS on 16 October 2012 together with the Chinese Youth Federation in Europe. The Forum analysed and explored potential policy measures and practical means to improve language education, cooperation and bilateral relations between China and Europe. The event was chaired by EIAS Board Member, Mr Glyn Ford, and joined by four distinguished speakers. The keynote addresses were given by Mr Viorel Isticioaia-Budura, Managing Director for Asia and the Pacific of the European External Action Service, and by H.E Mr Zhang Lirong, Minister and Deputy Head of Mission of the Mission of the People's Republic of China to the EU. In addition, Mr Wim Haagdorens, Lecturer at the Artesis Hogeschool in Antwerp, and Ms Jie Hu, Deputy Secretary-General of the Chinese Youth Federation in Europe, provided their views and analysis on the topic.
Download Full Text:
EIAS_Event_Report_2012-10-16_EU-China_Language_Forum.pdf
Publication Series:
Event Report
Additional Material:
Presentation_language_forum_Wim_Haagdorens_Demystifying_China.pdf,
Speech_HE_Zhang_Lirong_EU-CHina_Language_Forum
The Final Workshop of CELAN – Language strategies for competitiveness and employability took place on 15 November 2012 in Brussels and was attended by key stakeholders such as business associations, Higher Education representatives, decision-makers but also companies that implemented language strategies successfully and language technology providers.
"Multilingualism is key for business, growth and the Europe2020 strategy" emphasised Sonia Peressini, DG EAC, Multilingualism Unit, in her welcome address. And Wolfgang Mackiewicz, Freie Universität Berlin and CELAN coordinator evoked again the two main tenets CELAN came to: "multilingualism needs to be business-driven, and "no size fits all", in particular for SMEs".
Workshop presentations:
The beta version of a needs assessment tool
is available now. Any feed-back is highly appreciated to
letter-box@emfs.eu
.
The conference will take place
22-24 May 2013, in Prague, Czech Republic
, and the full title is
"Ethnographies of higher education – researching and reflecting 'at home'"
.
Keynote speakers for the conference include Wesley Shumar (Drexel University); Paul Trowler (Lancaster University); Susan Wright (Aarhus University).
Outline from the organisers:
In recent years there has been a surge of interest in ethnographic studies of higher education. Not only are anthropologists turning their attention to the study of higher education but also higher education researchers from various theoretical and methodological backgrounds are employing ethnography as a valuable approach to studying multiple facets, sites, and themes of higher education, be it the formation and enactment of governance and policies, knowledge practices, learning and teaching, identities, or academics' and students' lives. At the same time, the conference recognizes significant changes in the field of higher education today that are globally transforming not only the social, material and technological conditions and institutional frameworks of knowledge production, transmission and translation, but also affecting the very modes of knowing. We believe ethnographic approaches are a key research strategy for understanding these changes.
The call for papers has been issued, and
the deadline for abstracts is 15th of January
. The organisers have set three thematic areas that are not exchaustive: politics, positionality and engagement; diversity of the field and comparative practices; ethnographic effects.

More information on both the theme and practical aspects about paper submission can be found on the conference website, or by downloading the call for papers (pdf) here.
By Jessica Stannard, Credential evaluation Consultant at Nuffic, the Netherlands. After a very intensive two and a half days, the course ('How to Overcome the Challenges of Credential Evaluation') offered by my co-presenter Duncan Hamshere and myself at the EAIE Academy in Porto came to a successful end on Wednesday afternoon. What type of people sign up for this course, and what exactly do they hope to learn? Most of the participants work in admissions at higher education institutions, and are responsible for evaluating the educational files of students from all over the world who are seeking admission to bachelor's or master's programmes.

This year, we had 15 participants working in six different countries. Several of the participants had a limited amount of experience in credential evaluation, while others have been involved in the field for several years.
Our goal as trainers was to provide participants with a thorough impression of the specific issues they will be confronted with when looking at foreign educational documents, and how to address these issues in a way that is considered to be fair and consistent. That may sound simple, but in a field which is not an exact science, where credential evaluators are required to make judgment calls on a daily basis, it is one of the major challenges we face. The good news is, we are not alone. We not only have the guidelines for good practice described in the Lisbon Recognition Convention and the European Area of Recognition Manual, but the real advantage of a training course is that we can benefit from the face-to-face exchange of information and experiences with colleagues in the same field.
On day one of the training course we covered most of the nuts and bolts of credential recognition, such as how differences among educational systems can be the source of error and confusion, (does a German Diplom-Kauffrau prepare the student for a job in a kiosk selling magazines or a career as corporate manager?), how to apply the criteria and procedures of the Lisbon Recognition Convention in daily practice, and the importance of accreditation and recognition to the field. During the afternoon, participants discussed in small groups various ways they could streamline the evaluation process in their offices, to help them cope with working in a pressurized environment. To encourage them to set priorities, they were asked to identify the most essential information about an applicant and his or her educational system that was needed to do an evaluation, and what resources they used most often to find this information.
During the morning of the second day, participants worked in small groups on a number of practice files from a variety of countries, requiring them to look up information, to discuss among themselves how they would evaluate the credential and, most importantly, why they came to a specific decision. For each case study, we discussed if the credential would be given full recognition (no 'substantial differences'), partial recognition, or no recognition at all (the bachelor's degree from a diploma mill was the only one that received no recognition at all). During the afternoon, our colleague from the Swedish National Agency for Higher Education, Cecilia George, gave a very informative presentation on evaluating credentials from Cameroon, Nigeria and Ethiopia. In her presentation, Cecilia also included useful information on how to fight fraud, mentioning from which countries and institutions we can receive official transcripts as well as some linguistic features to look out for (Tip: a Nigerian transcript should be signed for the registrar and not by the registrar).
On the last day of the workshop, Duncan gave an illuminating presentation on fraudulent documents, which is of course a subject of great interest and concern to everyone involved in international recognition. While introducing the topic with the announcement that "crime does pay", based on the billions of dollars earned in the production of false documents of various kinds, in the course of the morning we were also presented with numerous tips and concrete examples on how to detect and combat fraud. The most important weapon we have at our disposal is our familiarity with standard educational documents from individual countries, and knowing what to expect regarding the right signatures, proper seals, coats of arms, layout and terminology. A great deal of fraud can fortunately be discovered with just a little bit of extra effort.
Based on the reactions of the participants both during as well as at the end of the training course, Duncan and I have no doubts it will prove to be a valuable learning experience. As with many intensive, hands-on courses, the usefulness of the information presented will become especially obvious when participants are back at their desks, confronted with credentials and possible evaluation issues discussed during our workshop. Hopefully the guidelines presented will prove beneficial when they are deciding how to proceed.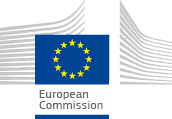 Higher education, with its links with research and innovation, plays a crucial role in personal development and economic growth, providing the highly qualified people and the articulate citizens that Europe needs to create jobs and prosperity.
If Europe is not to lose out to global competition in the fields of education, research and innovation, national higher education systems must be able to respond effectively to the requirements of the knowledge economy.
Europe 2020, the EU's growth strategy for the coming decade, highlights higher education as a key policy area where collaboration between the EU and Member States can deliver positive results for jobs and economic development. In this context, Member States agreed a target that 40% of young people (aged 30-34) should have a higher education qualification or equivalent by 2020.
To support Member States' reforms and contribute to the goals of Europe 2020, the Commission published a new agenda for modernisation of Europe's higher education systems in September 2011.
The main areas for reform identified in the new agenda are:
to increase the number of higher education graduates;
to improve the quality and relevance of teaching and researcher training, to equip graduates with the knowledge and core transferable competences they need to succeed in high-skill occupations;
to provide more opportunities for students to gain additional skills through study or training abroad, and to encourage cross-border co-operation to boost higher education performance;
to strengthen the "knowledge triangle", linking education, research and business and
to create effective governance and funding mechanisms in support of excellence.
More information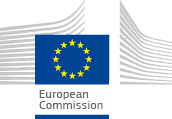 The European Commission has published a statement today calling on authorities and organisations in Member States to do more to promote the benefits of lifelong learning, active ageing and intergenerational solidarity.
Today only 3.6% of older people are involved in learning. Yet studies show that lifelong learning encourages older people to stay in work longer, helps to ensure healthy ageing and active participation in society, and decreases their risk of social exclusion or poverty. It also reduces the 'digital gap': nearly 50% of people aged 55-74 in Europe have never used a computer.
The statement was adopted at the "One Step Up in later life: learning for active ageing and intergenerational solidarity" conference in Brussels, which gathered around 200 participants including government officials, stakeholder organisations, trade union and employer representatives, businesses and beneficiaries of the Commission's Grundtvig programme, which supports adult education.
The event, opened by Androulla Vassiliou, Commissioner for Education, Culture, Multilingualism and Youth, also highlighted the need to modernise education and training systems to reflect the fact that 30% of the European population will be aged over 65 in the coming decades.
More information
18th International Conference on Technology Supported Learning & Training - The Largest Global E-Learning Conference for the Corporate, Education and Public Service Sectors.
Full-day Events
Moodle Seminar and Workshop: Moodle in Practice and New Developments
Creating Effective Modules for Online and Mobile Delivery: A Make-and-Take Workshop
Societal Challenges, Policy Priorities and TEL: Proposing a TEL Research 'Relevance Test'
VIDEO EDUCA Master Class

Morning Events
Are You Serious? Evidence for Learning Using Games
Augmented Virtuality Supports Sharing of Corporate Experiences
Guidelines for the Use of OpenCourseWare for Virtual Mobility
Examining Open Educational Resources in Digital Literacy and Creativity for University Teachers' Professional Practice
Teach an Instructor to Digitally Fish and Feed Students for Life!

Afternoon Events
Enhancing Participatory Culture: How to Design International Collaboration with Social and Mobile Media?
Excellence for Open Education in Practice
Speexx Exchange 2012. Reality Check: The State of the E-Learning Industry
Learning Design in the Open: Rethinking Our Courses for Tomorrow's Learners
Newcomer's Guide to ONLINE EDUCA BERLIN
Implementing the 70:20:10 Framework: A Practical Workshop
Mobiles Lernen im Arbeitsprozess: Einsatzmöglichkeiten am Beispiel von Pilotprojekten aus der beruflichen Qualifizierung / Examples of Applying Mobile Learning at Work: Pilot Projects in VET.

Public call for international experts - Re-accreditation of higher education institutions in Croatia

The Croatian Agency for Science and Higher Education (ASHE) is starting a re-accreditation procedure of higher education institutions for the academic year 2012/2013. In order to carry out high-quality evaluations, they are looking for international experts.
Prospective candidates should possess the following qualifications:
- Teachers at universities and polytechnics
- Coming from the fields of biotechnology, economics, business and management, information science, marine science, technical field
- Experience in evaluation procedures
- Good knowledge of English both oral and written
To apply for this position, please follow the link below:
http://www.azvo.hr/index.php/international-expert
The deadline for application is
10 December 2012
.
More information
here
.

Public call of the Agency for Science and Higher Education
Agency for Science and Higher Education launches re-accreditation of higher education institutions in academic year 2012/2013 and advertises public call for application of members of the expert panel (experts in the field of higher education). If you want to apply to be entered in our database of members of the panel of experts, please fill in the following form.
Author: Lorenz Lassnigg. Anticipating and matching skills demand and supply: synthesis of national reports
Preface
The European Training Foundation (ETF) supports policymakers and practitioners in its partner countries in their efforts to improve their systems of matching supply and demand for skills. To this end, the ETF has launched a three-year innovation and learning project, 'Anticipating and matching demand and supply of skills in ETF partner countries', which is being implemented from 2011 to 2013. The project has pooled a group of renowned international experts together with national experts from a representative range of the ETF partner countries. Conceptual clarification on the basis of international state-of-the-art approaches and stocktaking of current practices and challenges in skills anticipation and matching in ETF partner countries were the main tasks of the first year. Together with the experts, the ETF analysed current issues and practices and discussed the pros and cons of different approaches and methodologies for skills anticipation and matching in view of the current needs and conditions in transition and developing countries. Anticipation and matching approaches need to be tailor-made to fit the specific framework conditions and needs in each country. The results of the work in 2011 are documented in a first set of papers: a methodological paper on how to measure mismatch, a paper on conditions and challenges for transition and developing countries, and national stocktaking reports (country reports). This synthesis report provides a cross-country analysis of the national reports. For further information please also consult the ETF website (www.etf.europa.eu). The ETF is delighted to disseminate working papers, thus contributing to an informed and lively debate with ETF colleagues, external experts and practitioners in ETF partner countries. The author owes a great deal to the colleagues involved in discussions and presentations during the course of this project, and in particular to Rob Wilson for his thorough reading of the report and his many very productive and encouraging suggestions, as well as to Will Bartlett, Lizzi Feiler, Eduarda Castel-Branco and Timo Kuusela for their helpful comments. The author is, of course, still responsible for the content of this report. Lizzi Feiler
Introduction
This report is part of a wider project that rests on a partnership between the ETF and a network of experts from eight countries, assisted by three international experts together with experts from the ETF. The objective of the project is to find methods to improve the anticipation and matching of the demand for and supply of skills in ETF partner countries. In addition to an analysis of the approaches taken at country level to tackle anticipation and matching problems, three other inputs are provided: an analysis of how matching and mismatch can be measured using the available data (Johansen and Gatelli, 2012); expertise on the specific situations and problems of the economy, the labour market and the provision of skills in transition countries (Bartlett, 2012); and an analysis of how forecasting can be used and developed to improve anticipation (Wilson, 2011). The results are used and taken forward in a position paper provided by the ETF (Feiler et al., 2012). A key part of the project is the ensemble of country reports (see References) provided by the network of country experts2, based on a common framework developed and agreed as the project's first step (see Annex 2). The project questions some common assumptions about matching and anticipation by accepting the complexities inherent in these tasks and policies – complexities which cannot be tackled easily. This means accepting, among other things, that:
+ matching is not an unsophisticated process of trying simply to fit each and every person into a particular job – that is, of fitting round pegs into square holes;
+ a vast spectrum of skills is used in all aspects of life, and education is not just about work – most people can do many jobs and most jobs can be done by many people with different skill sets;
+ jobs themselves also change dynamically over time, as do individuals and their skill sets.
The synthesis draws on country reports from Croatia, Egypt, Kyrgyzstan, the Republic of Moldova3, Montenegro, Serbia, Turkey and Ukraine. These eight countries differ in many respects, including size, economic structures, location, history and institutional background, but three particular groups may be distinguished: transition countries which were part of the former Soviet Union, transition countries from former Yugoslavia, and Mediterranean countries. This report looks at the experience of anticipation and matching of the demand for and supply of skills in these countries, drawing upon a broad range of previous work in this area. The project as a whole has taken a broad conceptual approach to the problems of matching and anticipation of skill requirements. A key issue is that the tasks involved in matching and anticipation span several levels of aggregation, whereas the perception of them is frequently confined to selected aspects or levels.
+ Work on skills anticipation is in general emphasised very strongly at the macro level, but it is not taken into account so much that everyone is implicitly anticipating skills needs all the time.
+ In skills matching the emphasis is heavily laid on the micro level (e.g. by the matching models in labour economics), or on the role of career guidance and individual support through public employment services (PES), whereas, in fact, matching also involves practices at more aggregate meso or macro levels carried out by the state and others, for instance institution building, and policy measures, which are taken into account to a lesser extent.
7. SUMMARY AND CONCLUSIONS
In this paper we have attempted to analyse the practices described in the country reports on the basis of a conceptual framework that distinguishes matching and anticipation as different sets of practices performed by various kinds of actor and shaped by institutional and organisational frameworks.
Data and information play a crucial role in these practices and frameworks, as they are needed for structuring the perception of how matching processes operate at the micro level. The classification systems used work as a symbolic structure that somehow creates what happens in matching. These structures are also an important target of deliberate strategies of matching, for example, changes of occupations or qualifications, or even creating a new classification structure by integrating the new concept of 'knowledge, skills and competences' within qualifications frameworks. Anticipation is seen as a set of practices that intervene in ongoing matching processes by introducing an explicit and systematic way of dealing with the future. Three functions are distinguished in anticipation that must be recognised as equally important: (i) knowledge creation, (ii) information dissemination, and (iii) implementation by means of deliberate anticipation and matching policies. Thus the various methodologies of knowledge creation must be deliberately embedded in broader practices and frameworks of matching.
A distinction has also been made between initial and continuing education: the former is related to the mid and longer terms, whereas the latter is related to the short-term adaptations. It is this difference in time frames that makes explicit and systematic anticipation so important in initial education, in particular if it provides broader and more holistic qualifications that need time for their production. The analysis has shown a broad array of matching and anticipation practices in place in the partner countries. Despite this wealth of practices, a great deal of uneasiness with the matching situation is common, and we can observe that the perception of mismatch is often based on rather vague indications, which are often extrapolated similarly vaguely into the future. We can infer that a clear observation and analysis of the current situation is needed. This is an important part of the knowledge creation function, and must also be disseminated and shared among the actors involved. The other important aspect of knowledge creation is the systematic evaluation of possible future developments both by quantitative forecasting or projecting and by qualitative methodologies such as scenarios.
A key point of the second function, the dissemination of the knowledge created, is the combination of that knowledge with the informal knowledge that the various actors in these processes already have. If this is not done, the results of the forecasting models will not be used effectively. Credibility is a function of proper methodologies among researchers, but among practitioners and policymakers credibility is based on the merging of results with their informal knowledge. To achieve this, publication is not enough; practical activities which bring the various actors together in organised ways must be established.
This brings us to the third function, implementation, which refers to a broad array of ongoing practices and beliefs into which the results of anticipation must be infused. Mapping these approaches and methodologies has been an important goal of this report, and a basic finding is that success depends less on the application of certain methodologies than on the quality of the relationship of the main ingredients in the system to each other. These main ingredients seem to be:
+ good data about the present (and the past);
+ a good understanding of the present situation, and how it is produced by the interplay of the various actors and institutions;
+ a robust approach and methodology for the production of knowledge about the future;
+ an approach to dissemination among the actors that is related to practical options;
+ a realistic approach to implementation.
From the analysis we can see some evidence of a firm intention to use forecasting to improve planning mechanisms (e.g. in Ukraine). But it is important to recognise that such approaches have not worked so well in the past when applied mechanistically. Previous reviews suggest that it is not possible to plan education and training systems in detail from the top down, and the conceptual approach adopted here suggests that a mechanical application of forecasting will be unlikely to work any better in the future. The reason is that these attempts will not produce enough credibility for the self-interested actors on the supply side (education and training providers) to act seriously on these predictions, especially if, with the passing of time, the predictions turn out to be not as good as expected.
Another strong message emerging from the reports is the hope that the provision of good forecasts will lead the actors to make good decisions. However, there are different positions and expectations about the uses of forecasting. We know from systems where forecasts have been established for a long time that they do not necessarily influence the actors' decisions. Debates about what the right decisions might be are common, as is the complaint that young people make the wrong choices. Detailed figures from forecasts mostly commissioned at the aggregate policy level are available, and it is tempting for the actors to take them at face value and to try to 'implement' them in one way or another. But there is broad agreement that it is precisely the detailed forecasts and projections that are most often wrong, whereas the general messages that emerge from them that are robust and useful; the key is to recognise that forecasts cannot be used mechanistically to calculate how many plumbers are needed in a given locality. It is a question not of making a single right decision but rather a well-informed decision resulting in an outcome which reflects the uncertainties we all face, and which is 'good enough' (and is also one of many possible such outcomes).
So the way towards improvement seems to be to understand how matching happens in a concrete system, to analyse the strengths and weaknesses in that system, and to try to improve by considering the ingredients identified in a balanced way. First, the availability of sufficient data and a good understanding of the current situation must be established. The big gap in this area concerns issues of quality, that is, the qualitative aspects of demand as well as supply; for if there is a lack of information about quality, the quantitative data can only partly be understood. We have seen that many questions are still open in understanding the current situation. Even if more in-depth analyses are available, the policy conclusions about matching are not always clear, as the case of Croatia shows. A good example is the issue of overeducation and undereducation. Overeducation is considered a problem in a majority of the partner countries; the only clear exception is Turkey, where a quantitative increase in higher education is considered necessary for the future demand envisaged. We can see that the evaluation of the situation is often quite difficult. Often there are doubts about the quality aspects of a big expansion in higher education, but on the other hand the returns to higher education are relatively high, possibly also reflecting processes of downward displacement of other lower-level qualifications. Overeducation is in itself a contested and contradictory issue that can only be adequately understood in the overall context; on the one hand a higher level of education normally reflects a better utilisation of young people's potential, while on the other, if there are quality problems in higher education, the quality of the lower levels of the education systems cannot be expected necessarily to be substantially better. Second, a robust approach and methodology for the production of knowledge about the future is necessary. However, developing forecasts is only one element in this process. Forecasts cannot tell the 'truth' about the future but should be used to help improve understanding of how systems work, and what might happen next, rather than as an input for mechanistic planning for the future. In particular, top-down plans based on mechanical forecasts are unlikely to have successful outcomes. An alternative would be to devise decentralised bottom-up implementation processes based on subsidies for skills providers, employers and/or individual trainees. This applies in particular to continuing education and to the need to maximise flexibility and informed choice. Anticipation systems are needed more on the information side of this equation. The distinction between initial and continuing education is vital. For initial education, at least the compulsory part of it, medium- to long-term forecasting and anticipation systems are indeed needed in order to plan effectively for at least some of the long-term investment decisions in initial education capacity and processes.
Third, it is not enough for knowledge to be available; it must be brought to the actors at the various levels, and they must be enabled to use it. This issue is often neglected in discourses about anticipation, as the provision of good information is expected to work somehow automatically. The approaches of foresight and knowledge management consider this point; the option according to these approaches would be to establish organisational or institutional structures that include networks of the actors involved and are able to combine the knowledge produced by formal methods such as forecasting with the actors' own informal knowledge. This kind of communication can, in particular, contribute to a better understanding of the current situation. Several mechanisms of this kind are growing in the partner countries and should be evaluated and further developed.
Finally, reasonable approaches for the implementation of deliberate anticipation and matching strategies must be found and developed. Policies for matching can be seen as a first step. They concern the current situation and the short term, and if evaluated they also contribute to the understanding of the situation. Anticipation can be seen as a further step. As has been said above, initial education is a priority area here for longer-term approaches. Several approaches have been set up in the partner countries, but most of them are rather recent. It seems that they can provide a sometimes considerable improvement in understanding; however, the question of how to make practical use of this understanding is yet to be fully addressed. Download Anticipating and matching skills demand and supply: synthesis of national reports.
Égide: The French leading agency for international mobility
Find all of ÉGIDE'S missions and services on www.egide.asso.fr.
CampusFrance, The French national agency for the promotion of higher education, international student services, and international mobility. Download Plaquette institutionnelle 2011 - Association Egide (English).
You first
For almost half a century, Égide has been welcoming and assisting students and researchers, professionals and experts, as well as high-profile personalities from the economic, political or cultural world throughout their stay in France or abroad.
With our experience and our high-touch, professional approach, we offer a comprehensive range of quality services designed to help your visitors make the most of their stay.
Our 200-strong team constantly strives to foster a spirit of cooperation, embracing all different cultures. By taking care of you and your visitors, by handling all the logistics of organising and managing their stay, Égide is on hand to help with all your international mobility initiatives.
For a student, arriving in a foreign country often means being plunged into the unknown. The subtleties of the language, the laws and administration, and the social and cultural environment can often become obstacles and spoil their stay. On the strength of our extensive experience, we are able to provide students with individual assistance to optimise their time abroad at every level, including in the follow-up of their studies. In 2009, we organised the international mobility of 7,000 French and foreign grant students who were keen to pursue their education in a foreign country.
EVERYTHING FOR FRENCH AND FOREIGN STUDENTS TO SUCCESSFULLY STUDY ABROAD
Information to students and the relevant organisations about grant schemes (Website, information campaigns)
• Online management of calls for applicants, according to each program
• Preparation and organisation of the trip
• Reception and accommodation
• Monitoring and support throughout the stay
• Help with administrative procedures
• Monthly payment of grants
• Personal online account
• Medical cover and insurance in France or abroad
• Academic follow-up in collaboration with the university or school
• Social and cultural activities.
In partnership with the world of business, higher education and research, Égide also helps French and foreign researchers during their stay abroad. From providing information before they travel right through to their return home, our teams are on hand every day so that researchers spend their time abroad in the best possible conditions. By handling a variety of aspects, we allow them to focus on their research with full peace of mind.
True to France's long tradition of hospitality, Égide organises the visits of high-profile personalities coming from abroad, right down to the slightest detail. Be it an information trip, a conference or a seminar, we help to make these top political, economic, scientific and cultural meetings truly successful, both on a personal and a professional level. In 2009, we took care of 5,300 key foreign personalities mainly invited by the Ministry of Foreign and European Affairs.
After arranging and handling almost 7,500 missions in 2009 alone, we have gained a unique know-how in the field of expert short-term assignments abroad. One of our main strengths in this line of work is our ability to arrange the travel plan of an individual or group within 24 hours, thanks to our highly responsive travel department. Our flawless command of all the logistics aspects means you and your experts can be sure that they will be able to concentrate on their work.
As an extension of our business as a mobility agency, we also organise the logistics of special events, be it for 20 or several thousand people. Relying on a network of service providers hand-picked for the quality of their work, and by assigning you a single contact person, Égide becomes the true mastermind and guarantees the success of your event. In 2008, Égide organized dozens of international conferences and seminars, and took charge of more than 7,000 French and foreign participants.
Thank you for trusting us. Download Plaquette institutionnelle 2011 - Association Egide (English).