25 novembre 2012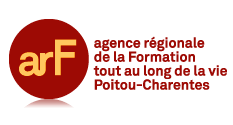 Chaque année, le Cned permet à des milliers de personnes de concrétiser un projet de formation qui est souvent en lien étroit avec un projet de vie.
Afin de capitaliser tous ces parcours, le CNED a inauguré SMOOZ, webmagazine, qui offre aux internautes un espace communautaire d'expression et d'échanges dédié aux problématiques de la formation et de l'emploi.
Dans ce webmagazine, les internautes peuvent trouver des dossiers thématiques et des articles qui témoignent de parcours individuels, d'histoires de vie et d'expériences collectives. Ils peuvent directement interagir entre eux. Les dossiers thématiques sont construits autour d'expériences de personnes ayant toutes un parcours lié à la formation à distance.
Les internautes peuvent également suivre l'actualité de l'emploi, du recrutement via la rubrique « Parlons job », proposée en partenariat avec Keljob.com.
Une plate-forme de blogs est également intégrée dans SMOOZ. Placés sous la responsabilité d'experts Cned ou extérieurs choisis par l'équipe éditoriale du webmagazine, ces blogs sont consacrés à des domaines de formation : petite enfance, esthétique, professeur des écoles, français langue étrangère, etc…
Visiter le webmagazine du Cned:
www.smooz.fr/
.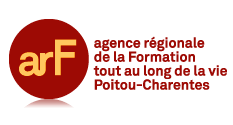 Κάθε χρόνο, η CNED επιτρέπει σε χιλιάδες ανθρώπους να συνειδητοποιήσουν ένα πρόγραμμα κατάρτισης το οποίο συχνά συνδέεται στενά με ένα έργο ζωής.
Για να επωφεληθούμε από όλες αυτές τις διαδρομές, το CNED άνοιξε Smooz, webzine, η οποία προσφέρει στους χρήστες ένα χώρο κοινότητας για την έκφραση και την ανταλλαγή αφιερωμένο στα θέματα της εκπαίδευσης και της απασχόλησης
.
Περισσότερα...
By Benjamin Muindi.
One of the most popular universities in East Africa is not accredited, according to the Commission for Higher Education (CHE).
This means that thousands of Kenyans who graduated from Kampala International University (KIU) in the last ten years or so were awarded qualifications not recognised in Kenya.
Three of the applicants for the posts of Inspector-General of Police and deputies were disqualified because their certificates from KIU were not recognised by CHE.
"This is a cause for alarm. The institution is not chartered and therefore any papers from KIU cannot be recognised in Kenya," CHE Chief Executive David Some told the Nation on Wednesday in an interview.
"When students graduate from KIU, the commission cannot undertake 'equation for qualification' of their papers, meaning that they are not qualified according to the Kenyan standards," he added.
More...
By
Bhavya Dore
. Samwel Odhiambo, feels like he fits in right here in Mumbai. The Kenyan student, now in this third year studying BSc IT at Patkar College in Goregaon left Nairobi after his schooling to pursue higher education in India. "It is five or six times more expensive in Kenya," he said. "I also wanted anew experience, so I came here."
Mumbai University has more than 100 foreign students on its rolls this year, mainly from African and Asian countries including Afghanistan, Ghana, Laos, Myanmar and Ethiopia. In 2008-09, the University had exactly 80.
Foreign students make up a very small proportion of those studying in India, however, despite little or no recruitment efforts and complicated admission procedures, their numbers have been slowly growing.
More...
By Chris Marshall.
SCOTTISH students risk missing out on higher education places in their own country due to a huge increase in competition from elsewhere in the EU, one of the country's leading universities has warned.
Glasgow University said it had concerns that a rise in applications from EU students would begin to reduce the number of Scots studying at the institution.
While Scots have always been in competition with those from other parts of Europe, the introduction of fees of up to £9,000 a year south of the Border means more EU students are applying for places in Scotland.
The warning from Glasgow University comes in the institution's "outcome agreement", seen by The Scotsman, which sets out how the university intends to widen access in return for extra Scottish Government funding. The university said applications from EU students rose by 28 per cent in the past year.
More...
Four private tertiary education providers have had their intake of foreign students suspended after they were found to be in breach of their obligations to international students.
An investigation by New Zealand Qualification Authority and Immigration New Zealand found students studying for less than the minimum 20 hours per week, misleading or poorly maintained attendance records, a failure to deposit student fees in full into their Student Fee Protection trust accounts and fee discrepancies at the Private Training Establishments (PTE).
The processing of student visa applications have been suspended and will not be lifted until the institutions are fully compliant.
The four PTEs from across the country are the National Institute of Studies, EDENZ Colleges Ltd, Aotearoa Tertiary Institute and the New Zealand School of Business and Government.
A total of 842 international students are enrolled at the four institutions. They will be unaffected by the suspension, which only impacts on new or undecided visa applications.
More...
Six local universities will merge into three due to the nation's declining birth rate, the Ministry of Education (MOE) said yesterday.
The decreasing number of students led the MOE to downsize the number of universities and polytechnic institutes. The ministry has been reviewing the university enrollment system and has decided on the new admission policy targeting university amalgamation given the dramatic drop in college applicants.
Minister of Education Chiang Wei-ling said that the MOE is currently adjusting its college admission system and aims to merge six major universities into three universities.
The top six universities to undergo mergers are: National Taiwan University and National Taipei University of Education; National Tsing Hua University and National Hsinchu University of Education; and National Pingtung University of Education and National Pingtung Institute of Commerce.
More...

By Sean Coughlan.
Online courses provided by some of the top universities in the United States are going to be used by students at local community colleges, in a project funded by the Gates Foundation.
The edX project, set up by Harvard and the Massachusetts Institute of Technology, announced a plan to "bring a new teaching model to the classroom".
It will blend edX's online lectures and materials with classroom learning.
EdX president Anant Agarwal pointed to the value to tight college budgets.
Online courses have become an increasingly important topic in higher education - particularly in the United States, where they have been seen as a way of widening access and tackling spiralling costs.
More...
By Tamar Lewin. Teaching Introduction to Sociology is almost second nature to Mitchell Duneier, a professor at Princeton: he has taught it 30 times, and a textbook he co-wrote is in its eighth edition. But last summer, as he transformed the class into a free online course, he had to grapple with some brand-new questions: Where should he focus his gaze while a camera recorded the lectures? How could the 40,000 students who enrolled online share their ideas? And how would he know what they were learning?
In many ways, the arc of Professor Duneier's evolution, from professor in a lecture hall to online instructor of tens of thousands, reflects a larger movement, one with the potential to transform higher education. Already, a handful of companies are offering elite college-level instruction — once available to only a select few, on campus, at great cost — free, to anyone with an Internet connection.
Moreover, these massive open online courses, or MOOCs, harness the power of their huge enrollments to teach in new ways, applying crowd-sourcing technology to discussion forums and grading and enabling professors to use online lectures and reserve on-campus class time for interaction with students. More...
By Danny Byrne.
The economic situation in Europe has hit young people very hard. A good education that prepares them for a world that is increasingly fast-moving, mobile, interdependent and multicultural is fundamental to ensuring they do not become a 'lost generation'.
Over the past 25 years, the European Union's (EU) Erasmus programme has allowed nearly three million young Europeans to study abroad. More recently, Erasmus has also supported job placements in companies abroad.
A whole generation has learned what it means to live and work alongside people from another culture, and to develop the skills and versatility that are vital for the modern labour market. It is a generation that has gone on to find some of the best jobs.
There is, however, concern that the current and future budgets for Erasmus, to be agreed in the coming weeks, may not be sufficient to live up to pledges to open up Erasmus to millions more young Europeans from 2014 through the Erasmus for All programme, at a cost of less than 2% of the total EU budget.
More...
By Daniel Guhr.
The recent release of the Institute of International Education's 2012
Open Doors
data showed another rise in international student enrolments in the United States, reaching 764,495. This figure marks an increase of 5.7% from 2011 (723,277) and nearly a third since 2007 (582,984).
Despite this growth, international students still only account for a small share of students on US campuses – about 3.5% of a total of 20.5 million students enrolled in 2011. Certainly US colleges and universities have plenty of room to grow international enrolments to further internationalise their institutions.
While the enrolment gains in the US look impressive, some context is in order.
From 2000-11, international student enrolments in the US increased far below the growth rates experienced by other leading student destination countries such as Australia, Canada and the United Kingdom.
More...