24 novembre 2012
Older people's learning is changing: new survey from NIACE

Older people's learning is showing a big increase in independent and online learning alongside a significant decline in those learning at college or university. This is the headline finding of a
major new survey of learning and the over 50s
published by NIACE on Monday 19 November.
While the proportion of people aged 50 and over who report that they are engaged in learning has not changed since the last survey in 2005, the numbers learning at college or university have halved, while the numbers learning independently and online have risen.
Other main findings of the report –
Older People's Learning in 2012
- which will be officially launched at a European Conference in Brussels later today, include:
A dramatic drop in the proportion of older people learning about 'computing', from over 40 per cent in 2005 to just 17 per cent in 2012.
A rise in people using computers for learning – 12 per cent of those aged 50 and over are 'learning online'.
Older people are much less likely than younger people to be learning - only one in five over 50s are 'learners', compared to two in five of the adult population as a whole. The proportion falls to only 7 per cent of those aged 75 and over.
The numbers reporting learning independently have risen dramatically. 16 per cent of people aged 50 and over now report learning, 'Independently on my own', and a further 9 per cent 'Independently with others'. The former figure rises to nearly 30 per cent of learners aged 75 and over (mainly better educated and with internet access), while the latter rises to 14per cent.
The proportion studying in further education colleges and universities has halved since 2005 (from 21 per cent to 9 per cent in colleges and from 14 per cent to 8 per cent in universities).
More than a quarter of older people say that learning has helped them to pass on skills and knowledge to others. 'Getting involved in society' and 'improving my health' were also frequently reported (14 per cent and 13 per cent). 'Getting involved in the digital world', was a benefit for 10 per cent of respondents, and significant numbers reported that it had helped them to manage caring roles and to cope with life crises.
Among the oldest learners (the over 75s) 'To meet people', and, 'Because friends/family/colleagues are also learning', were cited as the most important reasons for learning.
Two-thirds of those who have not learned in the last three years say that it is 'very unlikely' that they will do so in the future, and the proportion rises with age. When asked, two-thirds of these 'non-learners' said nothing would make learning more attractive.
The report's author, Professor Stephen McNair, Senior Research Fellow at NIACE, said:
"There has been a transformation in older people's learning over the last seven years. This survey shows, for the first time, how complex and important the benefits of learning are for older people. Learning, for them, is not just about pursuing interests. It helps them to stay involved in society, to maintain their health, to manage caring roles and to cope with life crises."
"However, if older people's learning continues to move out of public institutions and into people's homes and independent groups, we will need to monitor how effective it remains in tackling inequalities in society. Finally, we have seen a major change in older people's access to, and use of, computers. Compared to seven years ago, the over 50s are now much less likely to be learning about computers, and more likely to be using them for learning."
Download the full report of Older People's Learning 2012.
Apprendimento permanente e riconoscimento dell'apprendimento pregresso, Firenze 23 novembre 2012
Campagna di informazione sul Processo di Bologna 2011-2013
Seminario nazionale su

Apprendimento permanente e riconoscimento dell'apprendimento pregresso
in collaborazione con la Rete di Università Italiane per l'Apprendimento Permanente (RUIAP)
23 novembre 2012

Università degli Studi di Firenze
Aula Magna - Piazza S. Marco 4
Scaduti i termini di iscrizione
L'Università di Firenze segnala: Strutture alberghiere in convenzione.
La prossima assemblea della RUIAP si svolgera' presso l' Università degli Studi di Firenze il giorno 22 novembre 2012.
Questo sito, costruito con la collaborazione dell'Agenzia Nazionale LLP/Erasmus costituisce uno degli strumenti adottati dai Promotori di Bologna italiani per la diffusione delle informazioni sul Processo di Bologna nell'ambito del mondo accademico italiano.
Riportiamo in questa prima sezione una breve presentazione del Processo di Bologna e dello Spazio Europeo dell'Istruzione Superiore in generale, che dovrebbe costituire una lettura preliminare per chi intenda accostarsi al tema senza averlo precedentemente approfondito o desideri un documento breve da utilizzare per un'informazione di base all'interno del proprio Ateneo.
By Sophie Arkoudis, Chi Baik, Simon Marginson and Elizabeth Cassidy. Internationalising the student experience in Australian tertiary education: Developing criteria and indicators, prepared for Australian Education International
Australian higher education is grappling with the issue of enhancing interaction between domestic and international students to enhance the student experience and the teaching/learning opportunities available through such interaction. While universities have attempted to address this issue in a number of ways, survey results appear to indicate that many international students anticipate levels of interaction with Australian domestic students that are not realised and other research suggests that both groups often remain largely segmented inside and outside classrooms. Similar issues, though less well documented, have arisen in VET.
To date, efforts to improve the interaction between international and domestic students have been mostly isolated from teaching and learning and mostly focused on activities outside the classroom. A key premise of this project is that positive aspects of student experience and teaching/learning opportunities that are available in an international education context offer a combined benefit to both domestic and international students.

Introduction
In mid 2011 Australia Education International provided support to the Centre for the Study of Higher Education (CSHE), University of Melbourne to develop criteria and indicators for monitoring and evaluating the internationalisation of the student experience, which could be used internally by universities to monitor and evaluate their activities and to identify priority areas for improvement. The project developed these criteria and indicators through consultation with the tertiary education sector in three National Forums.
Australian higher education is grappling with the issue of enhancing interaction between domestic and international students to enhance the student experience and the teaching/learning opportunities available through such interaction. While universities have attempted to address this issue in a number of ways, survey results appear to indicate that many international students anticipate levels of interaction with Australian domestic students that are not realised and other research suggests that both groups often remain largely segmented inside and outside classrooms. Similar issues, though less well documented, have arisen in VET.
To date, efforts to improve the interaction between international and domestic students have been mostly isolated from teaching and learning and mostly focused on activities outside the classroom. A key premise of this project is that positive aspects of student experience and teaching/learning opportunities that are available in an international education context offer a combined benefit to both domestic and international students.
Nonetheless, this area is complicated by a lack of agreement on the definition of terms such as 'internationalisation' and 'intercultural teaching and learning'. Also, although many would agree that a key objective of enhanced international and domestic student interaction is to develop 'global citizens' there is little agreement on the key characteristics and capabilities of such a 'global citizen'. This then complicates how progress towards such an intangible goal can be measured or tracked over time. Hence, it remains difficult to identify when systems and institutions are moving forward and where examples of high quality performance can be found.
What is currently missing is an agreed set of criteria for measuring the internationalisation of the student experience. This project attempts to achieve this within a narrow focus on enhancing the interaction between domestic and international students. The indicator framework developed includes numerical indicators where these are meaningful and can be agreed and made operational. Other aspects of internationalisation were found to be less easy to quantify and can only be evaluated through the process of expert judgement on the basis of standard criteria.

Concluding Comments
The next section presents the dimensions, criteria and indicators that were refined after the National Forums. The project team sought written feedback from those who participated in the Forums and the responses received were in general agreement with the items in the document. The project team sought to further strengthen the validity of the framework by asking two universities to pilot the indicator framework by offering examples of data that was available from their institution.
This was a difficult activity for them to complete for two main reasons. Firstly, it was apparent that the institutions did not routinely collect information related to internationalising the student experience (which confirmed general comments made in the Forums). Secondly, the administrative activities (for which data might be collected) of institutions' international offices are most often focused upon recruitment of international students, rather than internationalisation in terms of student experience and teaching/learning outcomes.
From the experience of this project, it seems clear that educational institutions need an integrated approach to internationalising the student experience that includes:
- a strategic approach towards achieving agreed outcomes;
- better articulation of relevant teaching and learning strategies; and
- a communication strategy that engages the university community.
The dimensions, criteria and indicators developed as part of this project can guide and assist institutions in developing such an integrated approach – but at the present time such an indicator framework can only be considered somewhat visionary in anticipation of institutions developing common strategies that are specifically focused upon internationalising the student experience in Australian higher education.
Dimensions, criteria and indicators for internationalising the student experience Definition of internationalisation: We need an agreed definition of internationalisation that both highlights the transformative nature of the concept and foregrounds the involvement of all students – international and domestic – in strategies designed to implement and achieve that transformation. The National Forums and subsequent feedback and discussion have been especially insistent that internationalisation is a matter for all students.
* In terms of process 'internationalisation' means fostering a nationally and culturally diverse and interactive university community where all students have a sense of belonging.
* In terms of outcomes 'internationalisation' means graduates who are globally aware, globally competent and able to work with culturally and linguistically diverse people either locally or anywhere in the world.
Discussion in the Forums also emphasised that every institution is working in a distinctive context. The definitions, criteria and indicators are instruments of self-regulation. Therefore as a matter of course they will be interpreted and used in a manner sensitive to the particular mission, location and student mix in each institution.
Download Internationalising the student experience in Australian tertiary education: Developing criteria and indicators.
45th EUCEN Conference - Transferring Knowledge in a Globalised World: a ULLL Responsibility. Wed, 29/05/2013 to Fri, 31/05/2013. Genève, Switzerland.
Today, universities share their expertise Worldwide. What is the responsibility of University Lifelong Learning?
Topics: International ULLL, Governance, Policy, Strategies, Partnership, Technologies, Human Rights, Business, Ethics.
The University of Geneva (Switzerland) will take us to enchanting Charmey to explore in a relaxed and creative environment all these topics. Join us!
Direct link to the conference website http://www.eucen2013-unige.ch (the website is under construction - new information will be uploaded in the following weeks).

EUCEN
EUCEN is the largest European multidisciplinary Association in University Lifelong Learning. It is registered in Belgium as an international non-governmental non-profit making organisation and has 212 members from 40 different countries.
Aims and Objectives
Contribute to the economic and cultural life of Europe through the promotion and advancement of lifelong learning within higher education institutions in Europe and elsewhere; foster universities' influence in the development of lifelong learning knowledge and policies throughout Europe.
In furtherance of the above-mentioned objectives the Association shall have, amongst its functions, the following:
- provide a forum for the development, interchange and dissemination of innovation and good practice on lifelong learning within European higher education;
- encourage high standards in all areas of lifelong learning and harmonise levels of quality for lifelong learning among its members;
- represent the interests of the lifelong learning community within higher education and to European policymakers;
- facilitate communication, liaison and collaboration with other appropriate bodies and organisations;
- promote and conduct research into lifelong learning and disseminate the results of this research;
- obtain, collect and receive money, funds and other property and administer them in pursuance of the objectives of the Association. The Association shall ensure that its objectives and activities remain non profit-making.

See also:
EUCEN's 44th Conference - Valletta,
EUCEN 43rd Universities' Engagement in and with Society - Graz
EUCEN 42nd Conference Bridging the gaps between learning pathways - Genoa
EUCEN 41st Conference Education as a right - LLL for all - Granada
EUCEN 40th Conference From Rhetoric to Reality - Lille
39th EUCEN Conference Lifelong Learning for the New Decade - Rovaniemi
38th EUCEN Conference Quality and Innovation in Lifelong Learning - Jönköping University
37th EUCEN European Conference Recommendations for universities,
36th EUCEN Conference University Lifelong Learning: Synergy between partners - Tallinn
Founding Meeting: UCE Collaboration & Development - Bristol
Promoting Active Citizenship in Europe- Scotland - Edinburgh
The University as an International and Regional Actor - Hannover
ULLL & the Bologna Process: From Bologna to London - Ljubljana
32nd EUCEN Symposium/4º Project Forum - Paris
Universities as a driver for regional development - Gdynia
30th EUCEN Symposium - 3rd EUCEN Project Forum- Italy 17-19 November 2005 - Rome
From Bologna to Bergen and Beyond- Norway 28-30 April 2005 - Bergen
28th EUCEN Symposium - 2nd EUCEN Project Forum- Lithuania 4-6 November 2004 - Kaunas
Developing Learning Regions "Thoughts to Actions"- Ireland 9-12 June 2004 - Limerick
26th EUCEN Symposium - 1st EUCEN Project Forum- Portugal 6-9 November 2003 - Aveiro
Accrediting LLL: Classroom, workplace or...life?- Czech Republic- 14-17 May 2003 - Brno
E-learning, Co-operative Learning & Co.- Austria 17-19 October 2002 - Vienna
Teachers, Facilitatiors, Mentors or Managers?- Hungary 15-18 May 2002 - Pécs
Professional and Institutional Development in CE- Italy 25-28 October 2001 - Chieti
Building a network world: World networking in continuing education- Spain 16-19 May 2001 - Barcelona
Equality - Quality in University Continuing Education- England 12-15 October 2000 - London
Death and Re-birth of University Education- Norway 4-5 May 2000 - Bergen
Changing Work and Education Needs- Finland 1-4 December 1999 - Joensuu
Learning from Each Other: European Dimension of UCE- Iceland 24-27 June 1999 - Reykjavik
LLL: Links between Western and Central Europe- Poland 7-9 October 1998 - Warsaw
Pedagogics and Practice in Lifelong Learning- Sweden 13-16 May 1998 - Örebro
Encouring Creativity and Innovation in University CE- Ireland 17-19 October 1997 - Dublin
Competition & Cooperation in UCE- Switzerland 2-5 April 1997 - Lausanne
University Continuing Education and Professions- Italy 11-13 October 1996 - Catania
Good Practice in Open and Distance Learning- France 27-30 March 1996 - Nantes
University CE - Meeting the needs of the Region- Belgium 26-29 October 1995 - Kortrijk
The Funding of Univeristy Continuing Education- Scotland 19-23 April 1995 - Glasgow
Using Multimedia Methods in University CE- Greece 21-23 October 1994 - Olympia
Implementing High Quality UCE- Finland 2-3 June 1994 - Helsinki
Motivating Academia for UCE- Portugal 28 October-1 November 1993 - Porto
UCE in Spain and Europe- Spain 13-16 May 1993 - Barcelona
Universities' Future Role in CE- Netherlands 23-25 October 1992 - Leiden
Practical Aspects of European UCE- Belgium 15-17 May 1992 - Liège
Conditions and Prespectives of UCE- Germany 15-17 November 1991 - Hannover.
The 15th EU-China Summit of September 2012 and its Joint Press Communiqué stressed the role of language and multilingualism as an important field of cooperation between China and the EU.
With trade, economic cooperation and political relations between China and Europe on the rise, the role of language and language education appears crucial. Despite the existence of language barriers and hindrances in improving the situation in the field, investing in language education can be mutually beneficial on many different levels.
EU-China language cooperation has developed rapidly over the last decade. In addition to other study and language programmes, more than 2000 Chinese students have benefited from Erasmus Mundus grants to study in the EU, while the Chinese government now yearly provides 200 scholarships for European students to come study Chinese at Universities in China. Moreover, EU-China language cooperation programmes have been praised for their effectiveness in raising mutual understanding and are extremely valuable in further developing EU-China relations and people-to-people interactions.
In order to identify challenges, bottlenecks and opportunities for Chinese language education in Europe, the "EU-China Language Forum" conference was organised by the EIAS on 16 October 2012 together with the Chinese Youth Federation in Europe. The Forum analysed and explored potential policy measures and practical means to improve language education, cooperation and bilateral relations between China and Europe. The event was chaired by EIAS Board Member, Mr Glyn Ford, and joined by four distinguished speakers. The keynote addresses were given by Mr Viorel Isticioaia-Budura, Managing Director for Asia and the Pacific of the European External Action Service, and by H.E Mr Zhang Lirong, Minister and Deputy Head of Mission of the Mission of the People's Republic of China to the EU. In addition, Mr Wim Haagdorens, Lecturer at the Artesis Hogeschool in Antwerp, and Ms Jie Hu, Deputy Secretary-General of the Chinese Youth Federation in Europe, provided their views and analysis on the topic.
Download Full Text:
EIAS_Event_Report_2012-10-16_EU-China_Language_Forum.pdf
Publication Series:
Event Report
Additional Material:
Presentation_language_forum_Wim_Haagdorens_Demystifying_China.pdf,
Speech_HE_Zhang_Lirong_EU-CHina_Language_Forum
The Final Workshop of CELAN – Language strategies for competitiveness and employability took place on 15 November 2012 in Brussels and was attended by key stakeholders such as business associations, Higher Education representatives, decision-makers but also companies that implemented language strategies successfully and language technology providers.
"Multilingualism is key for business, growth and the Europe2020 strategy" emphasised Sonia Peressini, DG EAC, Multilingualism Unit, in her welcome address. And Wolfgang Mackiewicz, Freie Universität Berlin and CELAN coordinator evoked again the two main tenets CELAN came to: "multilingualism needs to be business-driven, and "no size fits all", in particular for SMEs".
Workshop presentations:
The beta version of a needs assessment tool
is available now. Any feed-back is highly appreciated to
letter-box@emfs.eu
.
The conference will take place
22-24 May 2013, in Prague, Czech Republic
, and the full title is
"Ethnographies of higher education – researching and reflecting 'at home'"
.
Keynote speakers for the conference include Wesley Shumar (Drexel University); Paul Trowler (Lancaster University); Susan Wright (Aarhus University).
Outline from the organisers:
In recent years there has been a surge of interest in ethnographic studies of higher education. Not only are anthropologists turning their attention to the study of higher education but also higher education researchers from various theoretical and methodological backgrounds are employing ethnography as a valuable approach to studying multiple facets, sites, and themes of higher education, be it the formation and enactment of governance and policies, knowledge practices, learning and teaching, identities, or academics' and students' lives. At the same time, the conference recognizes significant changes in the field of higher education today that are globally transforming not only the social, material and technological conditions and institutional frameworks of knowledge production, transmission and translation, but also affecting the very modes of knowing. We believe ethnographic approaches are a key research strategy for understanding these changes.
The call for papers has been issued, and
the deadline for abstracts is 15th of January
. The organisers have set three thematic areas that are not exchaustive: politics, positionality and engagement; diversity of the field and comparative practices; ethnographic effects.

More information on both the theme and practical aspects about paper submission can be found on the conference website, or by downloading the call for papers (pdf) here.
By Jessica Stannard, Credential evaluation Consultant at Nuffic, the Netherlands. After a very intensive two and a half days, the course ('How to Overcome the Challenges of Credential Evaluation') offered by my co-presenter Duncan Hamshere and myself at the EAIE Academy in Porto came to a successful end on Wednesday afternoon. What type of people sign up for this course, and what exactly do they hope to learn? Most of the participants work in admissions at higher education institutions, and are responsible for evaluating the educational files of students from all over the world who are seeking admission to bachelor's or master's programmes.

This year, we had 15 participants working in six different countries. Several of the participants had a limited amount of experience in credential evaluation, while others have been involved in the field for several years.
Our goal as trainers was to provide participants with a thorough impression of the specific issues they will be confronted with when looking at foreign educational documents, and how to address these issues in a way that is considered to be fair and consistent. That may sound simple, but in a field which is not an exact science, where credential evaluators are required to make judgment calls on a daily basis, it is one of the major challenges we face. The good news is, we are not alone. We not only have the guidelines for good practice described in the Lisbon Recognition Convention and the European Area of Recognition Manual, but the real advantage of a training course is that we can benefit from the face-to-face exchange of information and experiences with colleagues in the same field.
On day one of the training course we covered most of the nuts and bolts of credential recognition, such as how differences among educational systems can be the source of error and confusion, (does a German Diplom-Kauffrau prepare the student for a job in a kiosk selling magazines or a career as corporate manager?), how to apply the criteria and procedures of the Lisbon Recognition Convention in daily practice, and the importance of accreditation and recognition to the field. During the afternoon, participants discussed in small groups various ways they could streamline the evaluation process in their offices, to help them cope with working in a pressurized environment. To encourage them to set priorities, they were asked to identify the most essential information about an applicant and his or her educational system that was needed to do an evaluation, and what resources they used most often to find this information.
During the morning of the second day, participants worked in small groups on a number of practice files from a variety of countries, requiring them to look up information, to discuss among themselves how they would evaluate the credential and, most importantly, why they came to a specific decision. For each case study, we discussed if the credential would be given full recognition (no 'substantial differences'), partial recognition, or no recognition at all (the bachelor's degree from a diploma mill was the only one that received no recognition at all). During the afternoon, our colleague from the Swedish National Agency for Higher Education, Cecilia George, gave a very informative presentation on evaluating credentials from Cameroon, Nigeria and Ethiopia. In her presentation, Cecilia also included useful information on how to fight fraud, mentioning from which countries and institutions we can receive official transcripts as well as some linguistic features to look out for (Tip: a Nigerian transcript should be signed for the registrar and not by the registrar).
On the last day of the workshop, Duncan gave an illuminating presentation on fraudulent documents, which is of course a subject of great interest and concern to everyone involved in international recognition. While introducing the topic with the announcement that "crime does pay", based on the billions of dollars earned in the production of false documents of various kinds, in the course of the morning we were also presented with numerous tips and concrete examples on how to detect and combat fraud. The most important weapon we have at our disposal is our familiarity with standard educational documents from individual countries, and knowing what to expect regarding the right signatures, proper seals, coats of arms, layout and terminology. A great deal of fraud can fortunately be discovered with just a little bit of extra effort.
Based on the reactions of the participants both during as well as at the end of the training course, Duncan and I have no doubts it will prove to be a valuable learning experience. As with many intensive, hands-on courses, the usefulness of the information presented will become especially obvious when participants are back at their desks, confronted with credentials and possible evaluation issues discussed during our workshop. Hopefully the guidelines presented will prove beneficial when they are deciding how to proceed.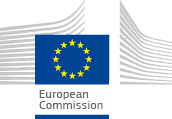 Higher education, with its links with research and innovation, plays a crucial role in personal development and economic growth, providing the highly qualified people and the articulate citizens that Europe needs to create jobs and prosperity.
If Europe is not to lose out to global competition in the fields of education, research and innovation, national higher education systems must be able to respond effectively to the requirements of the knowledge economy.
Europe 2020, the EU's growth strategy for the coming decade, highlights higher education as a key policy area where collaboration between the EU and Member States can deliver positive results for jobs and economic development. In this context, Member States agreed a target that 40% of young people (aged 30-34) should have a higher education qualification or equivalent by 2020.
To support Member States' reforms and contribute to the goals of Europe 2020, the Commission published a new agenda for modernisation of Europe's higher education systems in September 2011.
The main areas for reform identified in the new agenda are:
to increase the number of higher education graduates;
to improve the quality and relevance of teaching and researcher training, to equip graduates with the knowledge and core transferable competences they need to succeed in high-skill occupations;
to provide more opportunities for students to gain additional skills through study or training abroad, and to encourage cross-border co-operation to boost higher education performance;
to strengthen the "knowledge triangle", linking education, research and business and
to create effective governance and funding mechanisms in support of excellence.
More information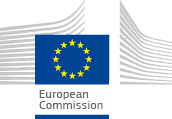 The European Commission has published a statement today calling on authorities and organisations in Member States to do more to promote the benefits of lifelong learning, active ageing and intergenerational solidarity.
Today only 3.6% of older people are involved in learning. Yet studies show that lifelong learning encourages older people to stay in work longer, helps to ensure healthy ageing and active participation in society, and decreases their risk of social exclusion or poverty. It also reduces the 'digital gap': nearly 50% of people aged 55-74 in Europe have never used a computer.
The statement was adopted at the "One Step Up in later life: learning for active ageing and intergenerational solidarity" conference in Brussels, which gathered around 200 participants including government officials, stakeholder organisations, trade union and employer representatives, businesses and beneficiaries of the Commission's Grundtvig programme, which supports adult education.
The event, opened by Androulla Vassiliou, Commissioner for Education, Culture, Multilingualism and Youth, also highlighted the need to modernise education and training systems to reflect the fact that 30% of the European population will be aged over 65 in the coming decades.
More information