10 novembre 2012
By Inge Steglitz and Brian D. Harley. In this age of increasing student mobility, more and more higher education institutions on both sides of the Atlantic are beginning to pay special attention to the youngest participants on the worldwide academic stage: first-year students. Why? High impact learning experiences early on can contribute to long-term student success. Institutions are increasingly required to report performance metrics such as student retention, time-to-degree and graduate employability, so it's no wonder that interventions like pre-first-year education abroad are becoming more attractive.
High-impact Learning
Carefully designed education abroad programmes that include features of first-year seminars are an ideal way of facilitating the transition from secondary school to university whilst introducing an international element that will remain with the students as they progress through their studies. In 2003, Michigan State University (MSU) combined principles of on-campus programming for first-year-students with a strong focus on education abroad. What has emerged over the past nine years is a robust and much emulated programming model (for example, see Auburn University's program for pre-freshman honor students) that continues to develop.
The programme aims to introduce students to the scholarly life and serve as learning communities in which students interact in small groups with faculty and peers. Typically two weeks long, the programme offers a broad range of thematic content. Faculty and staff are chosen primarily based on their passion and ability for working with pre-first-year students and are required to participate in pre-programme training that includes an introduction to student development theory. A two-day on-campus orientation programme prepares students for the experience and helps them bond as a group.
Strengthening leadership skills
Purdue University has offered a similar programme since August 2011. Its Global Leadership Program is designed exclusively for incoming first-year students. It aims to build a foundation for future global experiences, and to create a special cohort within each incoming class. The programme takes an interdisciplinary approach to enable participants to engage with their surroundings and each other. Participants are challenged to identify and absorb the leadership building opportunities readily available through immersion into a foreign environment. Plans are underway to strengthen the programme's link to the university's First Year Experience initiative by incorporating Purdue's Common Reading Program.
Both the MSU and Purdue programmes attract a variety of majors as well as a high percentage of high-achievers. And both programmes have successfully motivated students to participate in additional learning abroad opportunities. Such programmes provide students with an international experience to build on and – perhaps most importantly to them when they arrive on campus – familiar faces to help ease the transition to life on campus.
An aid to enrolment management
A further advantage of these types of programmes can be seen from the institution's perspective with regard to enrolment management. Northeastern University's NU.in program provides an enrolment opportunity to talented first year students who are being admitted to NU for the spring semester. The programme enables students to develop their competencies abroad prior to the start of their academic studies in their home country, helping them develop the 'skills to differentiate themselves in the classroom, the job market, and beyond'.
We expect that the trend for increased pre-first-year and first-year student mobility will continue as more and more higher education institutions worldwide begin to pay special attention to the needs of their youngest students and as more and more students demand quality opportunities to develop themselves and their intercultural skills.
Inge Steglitz is Assistant Director for Academic Relations Office of Study Abroad, Michigan State University, USA.
Brian Harley is Associate Dean, International Programs; Director, Programs for Study Abroad at Purdue University, USA.
Europemobility Network - Raising Quantity and Quality of Work Placements in Europe
Announcing Europemobility International Conference - 21-22 November 2012 - Paris

Europemobility Network is proud to announce its forthcoming International Conference, taking place in Paris on 21-22 November 2012.
French National Agency for Lifelong Learning as well as many other key stakeholders of learning mobility have confirmed their willingness to meet and exchange views and experiences on promoting quality and quantity of work placements abroad.
Indeed Europemobility Network International Conference is a good opportunity to access state of the art information, tools and procedures for improving learning mobility schemes, as well as for establishing new cooperation and partnerships, via informal sessions as well as via our "Mobility Marketplace".
The second day will be dedicated to the visit at Salon européen de l'éducation, hosting over half million visitors, where the Award Ceremony of the Europemobility Video Contest on Learning Mobility will see the 6 winners of the 2012 edition. For more information on the video contest, please visit the
official web site
.

Download the programme
of the Europemobility Network International Conference.

Registrations are now open and you can fill in the online form here
. Alternatively,
donwload the PDF registration form
.
Poliglotti4.eu closing conference, 15-16 November 2012, Parma, Italy.

Poliglotti4.eu, a project co-funded with the support of the European Commission would like to announce its closing conference One continent, many tongues: a spotlight on Europe´s linguistic wealth in Parma/Italy, 15-16th of November.
Bringing together experts and multilingual talents from across Europe, the conference will highlight the outcome of Poliglotti4.eu´s project achievement and will also raise the voice of Europeans who live and work in multilingual Europe representing diverse fields such as science, art and culture, education, economics, politics and public spaces. The conference is part of the Parma Theatre Festival.
We cordially invite you to attend the conference and to join us for a lively debate throughout the two exciting conference days. The voice of civil society will be raised to take an active part in the policy making process on how Europe's linguistic rich diversity will be enhanced as asset of Europe's citizens.
Please consult our
Conference Page
for practical details, a draft conference programme and in order to register for the event. Participation is free of charge.
The long-term goal of the
Poliglotti4.eu
project is to put multilingualism on the agenda so that appropriate multilingual policies are developed and implemented everywhere in Europe at the grass-roots level.
Consult our comprehensive website www.poliglotti4.eu for a wealth of information in the area of multilingualism in Europe.
Join the cause to promote multilingualism in Europe by supporting our project! You can also get involved by actively contributing to our
Facebook
and
Twitter
pages and by leaving a comment or an
example of best practice
and the different sub sections on our website. For more information on the project and on how you can get involved please
contact us
!

More information on the Poliglotti4.eu project in the dedicated page of the EAEA website.
Quality - Excellence - Value for money - Lasting legacy.
Excellence
Europe has a world-wide reputation as a centre of excellence in learning. Year after year, European universities rank prominently among the top 100 in the world. And only Europe can offer state-of-the-art facilities and cutting-edge research opportunities together with the chance to walk in the footsteps of so many of the world's most influential thinkers.
Value for money
These high academic standards are achieved without breaking the bank. Tuition fees and daily costs are reasonable, the education sector being a top priority for Europe's competitiveness.

Lasting legacy
Europe boasts many centuries of academic excellence. A rich academic heritage is based around many landmarks in human knowledge, and today's European higher education institutions benefit from this lasting legacy.


Diversity - Choice - Tradition and innovation - Multicultural.
Choice
There are thousands of higher education institutions in Europe to choose from, offering a great variety of degree programmes. From leading research universities to small, friendly teaching colleges, you're sure to find what you're looking for.

Tradition and innovation
Immerse yourself in a continent with a wealth of traditions and a history as rich and varied as its many peoples and landscapes. At the same time, Europe is a hotbed of research and innovation, home to first-class resources and top scientists working in fields ranging from medicine to space travel, from nanotechnology to polar research, and from ICT to nuclear fusion.

Multicultural
Europe offers a unique cultural experience in a dynamic, multinational environment. Besides earning a world-class qualification, you'll have the chance to learn new languages and intercultural skills that are of great value to future employers and an essential advantage in an ever-changing world.

Europe is a destination that welcomes diversity of opinion and offers you the freedom to create, to experiment and to innovate.
Opportunity - World-renowned - Opening doors - Portable skills - Springboard for your travels.
World-renowned
Studying in Europe gives you a top-quality education which will be respected the world over. Moreover, you can take advantage of the many scholarships that European universities offer.
Opening doors
Employers won't only be impressed by your education; they'll also appreciate the other skills you will have acquired. Your time in Europe will prepare you for the global economy, developing assets such as self-reliance, independence and intercultural and linguistic abilities that will set you apart from the competition.

Portable skills
Many countries encourage the best and brightest students to remain after their studies. Alternatively, you can take your newly acquired skills back home to use there. A European higher education will increase your mobility - across Europe and the rest of the world.

Springboard for your travels
Always wanted to explore Europe? Studying here provides the perfect launch-pad for your travels. Take the chance to visit our great cities, bathe on our beautiful beaches, ski in the Alps or join in the fiesta.
Europe is modern, open, sophisticated and fun. Enjoy the freedom and the excitement that Europe has to offer.
Le 18 octobre dernier, Michel Delpuech, préfet de la région Aquitaine et préfet de Gironde présidait une réunion consacrée aux « emplois d'avenir », en présence des partenaires concernés par cette mesure (élus locaux, services de l'Etat, Pôle emploi…). Mis en place depuis le 2 novembre (cf. article
"Emploi d'avenir: le dispositif est lancé"
), les emplois d'avenir sont destinés aux jeunes de 16 à 25 ans, peu ou pas qualifiés en difficulté d'insertion et pourront être mis en œuvre par les employeurs du secteur non-marchand, se déclinant sous la forme de CDI ou de CDD de 3 ans ou 1 an renouvelable trois fois.
Le préfet a annoncé la création de 4 500 à 5 000 emplois d'avenir en Aquitaine (plus de 32 000 jeunes sans qualification sont suivis par une Mission locale en Aquitaine). Parallèlement, il a rappelé que le taux de chômage dans la région était en hausse (+9,8% au 2e trimestre 2012) et que le nombre de demandeurs d'emplois en fin de mois d'octobre a progressé dans tous les départements (à l'exception des Landes où il a diminué de 0,7%).

En savoir +.
18 Οκτωβρίου Michel Delpuech, νομάρχης της περιφέρειας Aquitaine νομάρχης της Gironde και προεδρεύει σε συνεδρίαση με θέμα «επαγγέλματα του μέλλοντος» με την παρουσία των εταίρων που συμμετέχουν σε αυτή τη δράση (τοπικές, κρατικές υπηρεσίες, κέντρο απασχόλησης...).
Εφαρμόζεται από November 2 (βλ. ενότητα "Χρήση προς τα εμπρός: η συσκευή βρίσκεται σε λειτουργία")
.
Περισσότερα...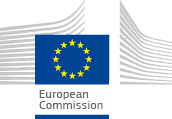 The European Expert Network on the Economics of Education (EENEE)
The European Expert Network on the Economics of Education (EENEE) is a network of internationally renowned education economists that the Commission has been working with since early 2004. The network advises and supports the Commission in the analysis of education policies and reforms and of their implications for future policy development at national and European level. EENEE complements the work of the social sciences and education network NESSE and of the Centre for Research on Lifelong Learning (CRELL). The network supports policy development activities, such as the preparation of the Commission's influential Communication on 'Efficiency and equity in European education systems'. In addition, EENEE supports peer-learning activities in which policy-makers from several Member States exchange information and share knowledge on good policy practice.
The Network of Experts on Social aspects of Education and Training (NESET)
NESET is an independent network of researchers working on social aspects of education and training. It supports the Commission in analysing education policies and reforms. Equality and inclusion in and through education and training is a central concern in all NESET work. Besides scientific co-ordinator Professor Sally Power from Cardiff University (UK), several scholars and researchers from several European countries make up the core group of NESET, which is supported by a wider group of affiliated experts from across the world. NESET has succeeded the NESSE network of experts which concluded its work in February 2011. To know more: NESET website, NESSE website.
NESSE
NESSE is a network of scholars working on social aspects of education and training. It was set up in 2007 after a Call for Tenders by European Commission's Directorate General for Education and Culture. The Institut National de Recherche Pédagogique (INRP, France) is responsible for the coordination of the network. Professor Roger Dale (Bristol) is currently the network's scientific coordinator. NESSE's mission is to advise and support the European Commission in the analysis of educational policies and reforms, and to consider their implications at national, regional and European level. NESSE also contributes to the dissemination of knowledge on social aspects of education and training.
CRELL
The Centre for Research on Lifelong Learning (CRELL) was established in 2005 in order to provide expertise in the field of indicator-based evaluation and monitoring of education and training systems and their contribution to the achievement of Community objectives specified in the Lisbon Agenda and more recently in the EU2020 agenda as regards this domain. CRELL combines expertise in the fields of economics, econometrics, education, social sciences and statistics in an interdisciplinary approach to research.
More than 100 European personalities from the worlds of education, art, literature, economics, philosophy and sport have signed an open letter to EU heads of state and government in support of the threatened Erasmus student exchange programme.
The signatories come from every Member State of the EU and include the Spanish film director Pedro Almodovar, the president of FC Barcelona Sandro Rosell, Nobel Prize winner Professor Christopher Pissarides and several Olympic champions. They are responding to concerns that student places on the scheme, as well as grants, may have to be severely reduced due to wrangling over the 2012 and 2013 EU budgets. The programme already faces a €90 million shortfall this year and it is feared the situation will worsen in 2013. Over the past 25 years, Erasmus has enabled nearly three million young Europeans to study abroad. More recently, it has also supported job placements in companies abroad. A whole generation has learned what it means to live and work alongside people from another culture, and to develop the skills and versatility which are vital for the modern labour market.
The letter warns that unless the 2012 and 2013 EU budgets are sufficient to meet pledges already made to students on the basis of previously agreed commitments, "thousands could miss out on a potentially life-changing experience".
The threat to the programme could not come at a worse time for Europe's young people. Youth unemployment among 15 to 24-year-olds has increased by half since the start of the crisis and, today, one in five young Europeans – more than five million – are without a job.
The letter calls for investment in education and training to be at the heart of Europe's response to the crisis. It also highlights the Commission's plans to increase opportunities for young people to boost their skills and employability under the new 'Erasmus for All' programme, due for launch in 2014.
The letter concludes: "Erasmus for All will cost less than 2% of the total EU budget. In the coming weeks, you, the EU's government leaders, will have a once-in-a-lifetime opportunity to endorse the new programme and give it the resources it needs. Our youngsters deserve it. Our future depends on it."
Androulla Vassiliou, European Commissioner for Education, Culture, Multilingualism and Youth, welcomed the publication of the letter. "The Erasmus programme has been changing lives and opening minds for 25 years. Long may that continue! Young people have had to bear the brunt of the crisis. They need our support more than ever now. I am proud and moved that so many people, from different walks of life, have come forward to declare their support for Erasmus."
Press release "European personalities urge EU leaders to back Erasmus" (IP/12/1192)






















Overview
How openness of resources can bring new possibilities of learning to on-campus students and also beyond the walls of the institutions?
The OportUnidad project explores the adoption of strategies and channels that embrace the principles of openness and reusability within the context of educational institutions. The project intends to foster the adoption and pilot of open educational practices (OEP), and open educational resources (OER) in Latin America as a bottom-up approach to develop a common Higher Education Area. The initiative also opens the possibility to provide free educational resources for self-learners, in terms of informal and lifelong learning. The OportUnidad project is co-funded with support by the European Commission under the EuropeAidALFA III Programme.
Compendium
Compendium of European Union – Latin America Open Educational Resource's practices, based on European Union and Latin America experiences: at least 5 European Union OER and 3 Latin-American practices will be analysed and at least 5 interviews will be carried out with OER experts.
Open Educational Resources: higher education study cases in Europe and Latinamerica (spanish) (

13.09 MB

)
.

Roadmap
Roadmap(s) of open educational practices, as a declination of the Agenda to the local, cultural and institutional framework of the 60 Latin-America Higher Education Institutions selected. Based on the Agenda, each university (i.e. partner and non-partner universities involved in the project) defines an institutional roadmap. It is a mid-term strategic plan for the implementation of one or more items of the Agenda that must be considered as a local-contextualised plan in a global strategic plan.
Inge Ignatia de Waard is currently mlearning and MOOC expert at the Institute of Tropical Medicine in Belgium and educational researcher at Athabasca University, Canada.
She will give a presentation on 'MOOC integrating mixed media in informal training' during the next
Media and Learning
conference in Brussels.

What is a MOOC?
A MOOC is a massive open online course, which means it's a course format that has a lot of social media in it. It is based on a lot of dialogue, on discussions, on connecting to each other. There is currently a heavy debate about what is really a MOOC because the first MOOCs were connectivist MOOCs from George Siemens and Stephen Downes, focusing on peer-to-peer interactions at their centre. In one of their courses – the CCK2008, the name actually arouse. Now, platforms like Udacity and Coursera are hosting courses but this type of MOOCs are much more behaviourist, or more teacher oriented. So there's a debate between these two types of MOOCs and their approaches.
How does a MOOC concretely work?
The MOOC format isn't cut in stone at the moment but I focus on the connectivist MOOC, which is the "authentic" MOOC if you look at it from an educational point of view. As a student, you enter in a MOOC, and depending on who is setting up the MOOC you either have content prepared for you to watch (multimedia, audio, text), or a request to produce content. The major thing in the MOOC is actually the dialogue and the personal content creation. As a student, you can look at things but you can also decide: "Look, I have expertise on my own, I have specific needs", so you start creating your own content and providing it to the other participants in order for them to enter in a dialogue with you. This makes it ideal for expert or adult training, building on existing expertise.
So this creates a new relationship between teachers and students?
Yes, in fact, in a MOOC you can eliminate the teacher factor. So you do have some experts, but they are more guides on the side. They don't say: "come to me, I know what I'm talking about". They rather say: "come to me, you can look at these papers or articles or videos and if you want to discuss about something, I might be able to put you in some direction that might be useful for you, but I'm sure that other peers will be able to add something". So it's much more learner-centred.
What are the advantages of MOOCs compared to traditional university courses?
In my view, it's more an addition to traditional education and training. I see it as a model that can be used in the corporate world as well as the non profit and academic sphere. The main difference is that it is learner-driven but also that it can be used for expert learning or life-long learning for example. At a certain point, you have reached a certain level of expertise and the best way for your learning to develop is by connecting to people that know pieces of the subject matter that you are looking for as well. It's a gathering of resources from which the participant can pick what is needed for their own context.
What is the interest of MOOCs for universities?
One of the advantages is the marketing, because all of sudden, you can say: "Come to us, we provide you free courses, on easy-to-follow subjects most of the time, you can test our courses and our teaching expertise". It's also a new situation as learners from all around the globe are now potential students: the global learner so you must profile yourself.
Will the MOOCs replace the traditional university courses?
I don't think so because universities really have strategies to attract more learners and by doing that, they are also expanding their teacher resources. But the traditional model from the industrial age, based on the expert teacher who gives all the knowledge in the first four years of the career, is not sufficient. The technology evolves so quickly, that by the time you pass your master exam, the technology will have evolved beyond the course. In those cases, the MOOC offers a solution because you can organize it immediately and with people that are experts in the latest technology.
Do MOOCs have the potential to help democratize the education?
A connectivist MOOCs is absolutely contributing to the democracy among learners because, even if you're 16 years old and you have a specific interest but you don't have the money to travel, you can set up a MOOC. You can ask people who are experts in the field you're interested in to join and share their knowledge with the group. Because it's free, people can join in. You don't need any degree, you just need an internet connection and critical thinking.
How can MOOCs apply to the corporate world?
You can create an expert-learner environment. If you have top management or top level of engineers, it's difficult for them to stay on top of their fields because it's constantly changing. So you need to create in some way a learning environment which fits your needs and adds authentic learning, some kind of tailored learning. That's where the MOOC model enters as a great contender. But make sure to ask MOOC experts to set up your first course, it can be very challenging organizing it for the first time.
On behalf of the Organising Committee we are glad to invite you to take part in the fifth Annual Edition of ICERI2012 (5th International Conference of Education, Research and Innovation) that will be held in Madrid (Spain) on the 19th, 20th and 21st of November, 2012.
ICERI2012 will be an International Forum for those who wish to present their projects and innovations, having also the opportunity to discuss the main aspects and the latest results in the field of Education and Research.
The general aim of the conference is to promote international collaboration in Education and Research in all educational fields and disciplines. The attendance of more than 700 delegates from 70 different countries is expected.
We invite you to submit your abstracts and to attend in order to share your achievements in the fields of education and collaborative research. The deadline for submitting abstracts is July 30th.
There will be three presentation modalities: Oral and poster presentations (in-person) and virtual (for those who can not attend in person)
Two ISBN publications will be produced with all the accepted abstracts and papers that will be included in our digital library database of innovation projects in Education and Research.
In addition to the technical aspects of the programme, our website provides you with useful information on the beautiful city of Madrid, with an enormous cultural richness and lovely places of interest.
We look forward to seeing you in Madrid!

TOPICS

Global Issues in Education and Research
Education, Research and Globalization
Barriers to Learning (ethnicity, age, psychosocial factors, ...)
Women and minorities in science and technology
Indigenous perspectives and Diversity issues
Government Policy issues
Organizational, legal and financial aspects
Leadership and University Administration
Digital Divide
Increasing affordability and access to the Internet
Student Support in Education
Ethical issues in Education
Intellectual Property Rights and Plagiarism

Education: New Trends and Experiences
Education practice trends and issues
Experiences in Undergraduate education
Experiences in Post-graduate education
Experiences in Primary and Secondary Education
Life-long learning education
Adult education
Vocational training
Transferring disciplines
Academic Advising and Tutoring
Assessment of student learning
Examination Policies and Grading methods
Student Selection Criteria in interdisciplinary studies
Research: New Trends and Experiences
Research Methodologies
Academic Research Projects
Joint-research programmes
Research on Technology in Education
Research Centres
Links between Education and Research
Research Management

New Challenges in the Higher Education Area
New challenges for the European Higher Education Area
ECTS experiences
The Bologna Process and its implementation
Joint-degree programmes
Erasmus and Exchange experiences in universities
Students and Teaching staff Exchange programmes

Teacher Training
Pre-service teacher experiences
In-service training and Professional development of teachers
School experience of student teachers
Human Resource Development
Teacher leaders

Curriculum Design
New Experiences for Curriculum Design
Strategies, Principles and Challenges
Integration of cross-cultural studies in curriculum
Analysing the skill needs of Labour Market
Generic skills and their development
Courses, Tutorials and Labs
Course management

Accreditation and Quality Assurance
Academic experiences and best practice contributions
Quality processes at National and International level
Evaluation and Assessment

University-Industry Cooperation
University/Industry Experiences
Life-long learning experiences
Workplace learning and Collaborative Learning
Work Employability
University/Industry/Government partnership
Patent Registration and Technology Transfer
University spin-off companies

International Projects
New experiences for the International cooperation
Project outcomes and conclusions
Joint Education and Research programmes
University networks
Technology in Teaching and Learning
Learning and Teaching Innovations
ICT Skills Education
Advanced classroom applications and technologies
Online/Virtual Laboratories
e-learning experiences
m-Learning: mobile applications and technologies
Blended Learning
e-Tutoring
Training the e-Trainer
Online Assessment
Virtual Universities
Building Virtual Communities
Web 2.0 and Social Networking: Blogs, Wikis, …
Virtual Learning Environments (VLE)
Learning Management Systems (LMS)
Educational/Serious Games and Software
Videos for Learning and Educational Multimedia
Animation, 3D, and Web 3D Applications

Virtual and Augmented Reality
E-content Management and Development
Digital Libraries and Repositories
Digital Rights Management
User-Generated Content
E-content Management and Development. Open Content
e-Portfolios
Knowledge Management
Security and Data Protection