22 octobre 2012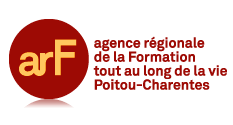 La Région Poitou-Charentes a lancé un appel à propositions pour la mise en oeuvre de prestations d'accompagnement dans la procédure de Validation des Acquis de l'Expérience (VAE).
Cet appel à propositions se compose de 9 lots:
1- Certifications délivrées par le Ministère de l'Education Nationale et de l'Agriculture (niveau V à III) - Charente,
2- Certifications délivrées par le Ministère de l'Education Nationale et de l'Agriculture (niveau V à III) - Charente-Maritime,
3- Certifications délivrées par le Ministère de l'Education Nationale et de l'Agriculture (niveau V à III) - Deux-Sèvres,
4- Certifications délivrées par le Ministère de l'Education Nationale et de l'Agriculture (niveau V à III) - Vienne,
5- Certifications délivrées par le Ministère de l'Education nationale et de l'Agriculture (niveau III à I) - Région,
6- Certifications délivrées par le Ministère des Affaires Sociales et le Ministère des Sports (niveau V à I) - Charente,
7- Certifications délivrées par le Ministère des Affaires Sociales et le Ministère des Sports (niveau V à I) - Charente-Maritime,
8- Certifications délivrées par le Ministère des Affaires Sociales et le Ministère des Sports (niveau V à I) - Deux-Sèvres,
9- Certifications délivrées par le Ministère des Affaires Sociales et le Ministère des Sports (niveau V à I) - Vienne.
La date limite de remise des offres est fixée au 15 novembre 2012 à 12 heures.
Télécharger
le dossier de consultation
(choisir nature de l'avis: "services").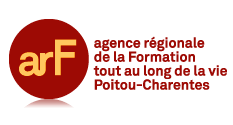 Η περιφέρεια Poitou-Charentes δημοσίευσε πρόσκληση υποβολής προτάσεων για την υλοποίηση υπηρεσιών για την υποστήριξη της διαδικασίας επικύρωσης της αποκτηθείσας εμπειρίας (VAE).
Η παρούσα πρόσκληση υποβολής προτάσεων αποτελείται από 9 παρτίδες:
1 - Πιστοποιητικά που εκδίδονται από το Υπουργείο Παιδείας και Γεωργίας (Επίπεδο V III) - Charente
. Περισσότερα...
Foreign governments, most notably Germany, should help shoulder the cost of their citizens studying at Swiss universities, according to a report from higher education leaders.

The Rectors' Conference of the Swiss Universities (Crus) will recommend the measure next week as a means to alleviate the growing financial burden on many institutions, according to the NZZ am Sonntag newspaper.
Universities want an international arrangement similar to a current inter-cantonal system that spreads the cost of higher education across the country. A canton that sees residents take up studies in another region will contribute a fee to the canton where the university is based. The lack of such an arrangement for international students is a cause for concern for some cash-strapped Swiss universities, particularly those with a high proportion of foreign students. Swiss universities are funded almost exclusively from the public purse. Some 35,000 foreign students studied in Switzerland last year – with around 10,000 coming from Germany.
German reluctance

The Crus recommendation to fund the growing number of foreign scholars follows a similar demand from the national union of students that was put to the government a year ago. Swiss secretary of state for education and research Mauro Dell'Ambrogio told the NZZ am Sonntag that the subject had already been informally broached with Germany. "The Swiss model could certainly also function internationally," he said.
But Germany had not particularly warmed to the idea, despite an offer of reciprocal funding for Swiss students at German universities. Germany would end up with net payment deficits under such an arrangement, Dell'Ambrogio noted. However, Crus president Antonio Loprieno refused to give up hope that such a deal could be struck in future. "There is little realistic prospect of such a solution working for the whole of Europe," he told the NZZ am Sonntag. "A bilateral agreement with Germany, as the largest home country of foreign students, would be the best solution."
Last year, Crus looked into the legal possibilities of imposing quotas of foreign students at Swiss universities. They eventually advised members that such measures are legal, but only one university - St Gallen - decided to follow that path.
Other universities, most notably in the West of Switzerland, have a different attitude to the foreign student exodus, arguing that more overseas students raises standards and improves universities' international standings.
IANS. New Delhi:
Germany, a hub of quality scientific research and innovation, is keen to attract the brightest Indian minds for further studies and research and has as an incentive made it easier for students to stay over and work, the country's envoy has said. Another incentive for students is that German universities don't charge any fees.
"In Germany you don't pay to study in the universities," Michael Steiner, Germany's envoy to India, told a news agency in an interview.
The students only have to pay for their board and lodging, he added.
There are at present 6,000 Indian students in Germany, and the country is eager to attract more, he said.
"Earlier, students who wanted to stay over could not, and this was a problem. This year, we have facilitated that students keen to stay over and work can do so," Steiner said.
This would be done on the basis of specific work permits.
And, to give a fillip to Indo-German scientific and technological cooperation, Germany is setting up an institute in Delhi to facilitate the exchange of science and innovation, Steiner said, describing it as "one of the defining pillars of our bilateral relations".
The German House for Research and Innovation (DWIH), New Delhi, coming up on October 27 near the German embassy here, will help Indian students wanting to go to Germany and vice versa, as well as facilitate bilateral research projects, he said.
The DWIH "will be part of the Ivy League from our perspective", he said.
The ambassador does not foresee language to be a barrier for Indian students as German universities now offer courses in English, he said.
"But it is an enrichment to learn the German language... And it has been observed that Indians are good at learning German," Steiner said.
The DWIH will act like a hub for young talents and a house for scientific innovation, which is one of Germany's strengths, said the ambassador.
Among the 14 universities and member institutions of the DWIH are the well-known Heidelberg University, the Max Planck Society and the University of Cologne.
"The DWIH is mainly an address for facilitating study in Germany," he said, adding that there was an increase of 20 percent in the number of Indian students going to Germany in 2011 from the previous year.
"This is encouraging, but we expect a further increase," he said.
The DWIH is one of the five set up by Germany across the world, with the others in Sao Paolo (Brazil), Moscow (Russia), New York (USA) and Tokyo (Japan)
To a question on how much a student would have to spend to stay in Germany, Steiner said it depends on the city.
"We have very good universities in small cities. It all depends on where the student wants to go," he said, adding that staying in Berlin would be relatively cheaper than Munich.
According to a study by the Indian Institute of Management-Bangalore, more than 53,000 Indians went abroad in 2000 for a degree and at the end of the decade, the count shot up to 190,000.
The US is the top country having most number of Indian students, with the UK a close second. Between 2000 and 2009, the number of Indian students in Europe increased from 3,348 to 51,556, with the UK seeing a rise from 3,962 to 36,105.
Steiner was full of praise for India's excellence in the field of IT and German companies' collaboration with Indian firms.
"I have spoken to Infosys Germany and found them pretty impressive," he said.
Infosys is in collaboration with German IT major SAP, while Wipro has tied up with Siemens.
First Bi-regional Conference - Innovative Strategies for Higher Education in Latin America and Europe: International Collaboration and Regional Development 11-14 November, 2012, São Paulo, Brazil
Programme
Over the past decades, higher education has become an important driver for social and economic innovation and development, and an important priority for national development agendas. Higher education sectors have thus expanded and diversified considerably, taking on new missions. In this context, higher education has also become much more globally oriented and international. Beyond international research collaboration and teaching exchanges, universities today engage in partnerships that range from local community projects to global enterprise collaboration.
The conference presents and compares some of these development trends in Latin America and Europe. Focus will be placed on the processes and initiatives that enhance international collaboration and regional integration which have gained speed in both regions, and the roles that university leadership and university associations play.
The role of university associations in stimulating regional collaboration is the cornerstone of the Alfa-Puentes project, a three year project coordinated by the European University Association and 23 regional and national university associations in Latin America and Europe, for which this major bi-regional event is being organized.
Organised by two of the project partners, the European University Association and the Association of Universities 'Grupo Montevideo (AUGM), and hosted by four globally engaged universities of São Paulo, this conference will provide an excellent opportunity for Latin American and European university associations and leadership to exchange on higher education policy and practice and contribute to defining future priorities for collaboration between the two regions. Beyond, it will also offer considerable opportunities for meeting and networking.

Pre-conference programme.
2013 Annual Conference, February 17-20, 2013, New Orleans Marriott, New Orleans.
Click here to register.
In recent years, the "comprehensive internationalization" of higher education institutions has been the primary focus of leaders in international higher education. By integrating an international dimension into teaching, research, and outreach, we have sought to transform higher education institutions into global institutions. We are now reaching a new era in this process where many institutions have embraced internationalization. At the same time, there are still many institutions where rhetoric regarding a global dimension still outweighs vision, strategy, and action. Further, internationalization as we know it today has inherent implications which are not always viewed as positive including brain drain, academic imperialism, and the commodification of higher education. Additionally, the current process of "comprehensive internationalization" no longer represents the full scope and development of international initiatives today that are transforming our institutions and the world. Therefore, a more effective approach may be to shift the focus from "internationalizing" higher education as a process applied to institutions to instead re-imagining and re-visioning higher education in a globalized world. Every single person and location today is impacted by actions of those in other parts of the world. Higher education plays a critical role in understanding and shaping those interactions and events.
This shift in viewing higher education as adapting to a global setting changes the role of senior international officers who no longer apply a process but lead approaches at their institutions to meet the needs and interests of globally mobile students and faculty more broadly, as well as to advance their institutions' missions in a global context. This also entails responding to the needs of the world at large such as through development, capacity building and addressing collectively the pressing issues of the 21st century including poverty, health, and a sustainable environment. Please join us for the 2013 AIEA Annual Conference in New Orleans to re-imagine higher education in a global context, moving beyond internationalization as an institutional process to adapting higher education to a globalized world.
The 8th APAIE Conference & Exhibition will be hosted by the Chinese University of Hong Kong in Hong Kong, 11-14 March 2013.
APAIE is poised to ride the Next Wave and satisfy its vision of profound and expanding regional scholarly collaboration. Conceived to unite the institutions of the Asia Pacific region, APAIE is now recognized as the foundation that supports international educators, students and institutions. From 11-14 March 2013, APAIE will hold its 8th Annual Conference and Exhibition, hosted by the Chinese University of Hong Kong, in Hong Kong.
As one of the 13 founding members of APAIE, the Chinese University of Hong Kong is proud to be the host of the 8th Annual APAIE Conference and Exhibition in 2013! The Conference is part of the celebratory activities for CUHK's 50th anniversary. It will offer extensive opportunities for international educators to exchange ideas and learn about new initiatives in the field.

Conference Theme - An Ascendant Asia-Pacific: International Higher Education in the 21st Century
Higher education institutions in the Asia-Pacific region are increasingly embracing international education as their strategic mission. This phenomenon is no doubt driven by the changing political, social and economic landscape of the region. The 8th Annual Asia-Pacific Association for International Education Conference and Exhibition looks at the challenges and opportunities for institutions both inside and outside the region in view of this transformation.
Join APAIE 2013 to:
Explore new partnerships and programmes with institutions and organizations from all over the world.
Enhance visibility of your institution on the global stage.
Learn about opportunities and challenges facing international educators today.
Share and learn good practices and benchmark against other institutions.
Build your regional and global network.
Important Dates
Registration for 2013 Conference
Sat, 15 Sept, 2012 (12:00am GMT)
Booth subscription & call for proposals
Sat, 1 Sept, 2012 (12:00am GMT)
Deadline
for Submission of Abstracts and Biographies
Wed, 31 Oct 2012

Location
AsiaWorld-Expo
Hong Kong International Airport, Lantau, N. T., Hong Kong
IACQA 2013 : The Third International Arab Conference on Quality Assurance in Higher Education
Apr 2, 2013 - Apr 4, 2013, Al-Zaytoonah University, Jordan
Call For Papers
The International Arab Conference on Quality Assurance in Higher Education (IACQA) is a forum for scientists, researchers, and experts to present their latest research, results, ideas, developments, and applications in all areas of quality assurance in higher education. It is held periodically in the Arab homeland.
This conference is considered as an official scientific conference for the Association of Arab Universities in the field of quality assurance in higher education. Zarqa University in Jordan has been selected to be the permanent residence for its General Secretariat. Permanent committee of (32) members and an International arbitrative committee of (200) members will oversee the conference.
LOCATION
IACQA'2013(3rd session) will be organized by Al-Zaytoonah University, Jordan. Al- Zaytoonah University of Jordan has witnessed remarkable progress, at both Infrastructure, building, facilities, or academic and administrative level, It Includes seven faculties, twenty five majors, and Masters in Business Administration and Pharmacy.
The University characterized by a wonderful site overlooking the Queen Alia International Airport highway, and Its architectural and engineering nature that characterizes its buildings and gardens which filled with Olive trees, and It is about (15) kilometers south of the center of the capital Amman.
University Vision: To reach a prominent status locally and regionally in its educational programs and research activities within the accreditation standards of Quality Assurance.
University Mission:
To Improve the level of University education and provide the local and regional society with specialized experiences capable of development and Innovation, with trained leadership, and cope up with technological development so as to enhance scientific research.
TOPICS
Topics of interest include, but are not limited to:
A- Mechanisms for applying of quality standards
• In the educational Institution
• In the Academic programs.
• In the field of scientific research.
• In the field of community service.
• At the graduate program .
B- Quality management in Higher education
• The use of International quality management models.
• Developing models of quality management
• Strategic planning.
• The location of quality assurance units and its role.
• Notable experiences in the application of quality management systems.
C- Quality standards for classification and ranking of universities.
• International quality standards for classification.
• •Arabic quality standards for classification.
• The models of standardization of Arabic classification.
• Principles related to licensing, accreditation and classification criteria.
• Notable experiences in applying the classification.
D- Internal and External evaluation of Universities
• Planning for Audits.
• Quality tools in data measurement.
• Quality tools in data analysis.
• Ladder ratings for quality standards.
• Notable experiences in Internal and external evaluation
SUBMISSION OF PAPERS
Researchers interested in attending this conference may submit their papers in English or Arabic. The maximum number of pages should be 15, including all diagrams, illustrations, tables and list of reference(s). The first page should include the title of the research, the name of the authors, the institution or university, P.O address, telephone and fax numbers as well as the e-mail address of the authors. The paper should start with an abstract of the research, followed by the keywords, then the rest of the paper, starting with an introduction and ending with a conclusion section. All papers should be typed in MSWord 2003 and addressed to the General Secretariat of the Conference email address at iacqa@acqa.org. Papers may also be uploaded via the electronic conferences management system that can be accessed via the conference web site at www.iacqa.org/openconf. All papers shall be peer reviewed by specialists in the field. The evaluation of submitted papers is based on the importance and usefulness of the research topic. Technical merits, novelty of the approach, soundness of results, and clarity of presentation are also considered as factors of the evaluation process. Each article will be fully refereed by a minimum of two specialized referees. Accepted papers will be published in the conference proceedings. Any question regarding submission or the reviewing process should be directed to iacqa@iacqa.org.
IMPORTANT DATES
Submission Deadline: 29/12/2012
Professional workshop: 1/4/2013
Final manuscript due: 10/2/2013
Notification: 15/1/2013
Registration: 1/3/2013
Conference period: 2/4/2013
Tourist trip: 5/4/2013
REGISTRATION FEES
• $ 250 for participants.
• $ 200 for attending the workshop.
• $ 500 for attending the conference.
• Researchers outside Jordan bear the expenses of residence.
Registration Fees Cover:
1. Conference Proceedings and accessories.
2. Transportation
3. Lunch
4. Tour on Friday, 5/4/2013 (those who wish to)
CONFERENCE COMMITTEE
PROF. Rushdi Hassan/ The President of Alzaytoonah University/ Chairman
• Dr. Feras Al Azzah / The manager of quality assurance office at Alzaytoonah University/ rapporteur
• Dr. Nidal Al_ Ramahi, Zarqa University/ secretary general of the conference.
• Dr. Majed Harb/ Alzaytoonah University/member.
• Dr. .Zakria Azame, Zarqa University/member
• Dr. Ismail Yameen, Zarqa University/member
• Dr. Maram Al_Safarini, Zarqa University/member
• Dr. Andaleeb Abo Kamel/ Alzaytoonah University/ member
• Manal Abd elrahman/ Alzaytoonah University/ member
• Eman Abd Elhafeth/ Alzaytoonah University/ member
Related CFPs
IACQA 2012 The International Arab Conference on Quality Assurance in Higher Education
GfH 2013 8. Jahrestagung der Gesellschaft für Hochschulforschung
INTED 2013 INTED2013 (7th International Technology, Education and Development Conference)
HAISA 2012 Sixth International Symposium on Human Aspects of Information Security & Assurance
CCEM 2012 2012 International Conference on Computer,Control, Education and Management
SQJO 2013 Software Quality Journal - Special Issue
New ICLHE conference 10-13 April 2013 at Maastricht

The third ICLHE conference will take place on 10-13 April 2013, at Maastricht, the Netherlands. More information in due course. Contact info@iclhe.org to register for the mailing list.
Maastricht University, the Netherlands, is pleased to host the third conference in Europe that specifically addresses issues affecting the interface between content and language in higher education: "
Integrating content and language in higher education
" (ICLHE 2013).
In the decade after the implementation of the Bologna Declaration in Europe, with its impacts across the world, the higher education landscape has changed radically, even if we do not always notice it. Universities are increasingly competing for students and staff. They are acutely aware of their relative rankings, and they are critically concerned about the delivery of quality education.
In this landscape universities have been offering many programmes at bachelor's and master's level in other languages, especially but not only in English. How successful are these programmes? How do students access the content knowledge? How does their language knowledge evolve? How are the staff affected? And the universities as a whole? What has research taught us? These are some of the questions that ICLHE 2013 is designed to address.
ICLHE 2013, organized by ExHEM and Maastricht University Language Centre, thus focuses on the integration of disciplinary content learning and language learning affecting universities and other institutes of higher education worldwide. In particular, following on from the previous ICLHE Conferences in 2003 and 2006, it highlights research into issues affecting higher education learning through a foreign language.
Conference themes:
ICLHE 2013 addresses key themes such as:
1. policy:
how local, regional, national and supra-national policies shape the design and implementation of the integration of content and language in higher education
2. linguistic strains:
the impact of the rise of English-medium instruction on the role of other languages and cultures in the higher education landscape
3. content:
ICL and the access to content knowledge
4. language:
the evolution of language competencies in ICLHE programmes
5. theory:
theoretical frameworks for underpinning the integration of content and language
While priority is given to research-based contributions on these themes, other contributions are also welcome.
Call for contributed papers
We invite proposals on the themes of the conference from academic teaching staff and researchers, educationalists, methodologists and ICT specialists, as well as policy and strategic planners, and others with experience and interest in higher education mediated through a second/foreign language. Proposals may take the form of conference papers, posters, workshops or colloquia. See website for further details and proposal form.
The deadline for proposals is extended to
November 1 - 2012
. For submitting abstracts
click here
.
The official language of the conference is English. Proposals (and contributions) are welcome in other languages (German, French, Spanish, Italian).
Pre-conference workshops will be scheduled on Wednesday 10 April 2013.
See for more information the
Conference Website
ICLHE Association
The conference will also see the formal inauguration of the ICLHE Association, with its founding General Assembly and voting for the officers of the Association.

Who should attend
The conference is aimed at educators and others in higher education who are interested or engaged in the design, delivery and evaluation of academic programmes given wholly or partly through the medium of a second language.
Academic staff responsible for education through or in a second language (discipline specialists, language specialists)
Educationalists concerned with learning through the medium of an additional language
Methodologists and ICT specialists concerned with the integration of content and language learning
Directors and policy administrators in strategic development and internationalization.

Local Organizing Committee at Maastricht University
Bob Wilkinson, Language Centre
Laura Capitani, Language Centre
Ingrid Wijk, Director, University Library
Michèle Johnson, School of Business and Economics
Prof. dr. Marleen van Baak, Faculty of Health, Medicine and Life Sciences
Prof. dr. Hans van Mierlo, School of Business and Economics
Prof. dr. Hildegard Schneider, Faculty of Law
Dr. Joop de Jong, Faculty of Arts and Social Sciences
Prof. dr. Hans Kasper, School of Business and Economics
Mr. Rene de la Fonteijne (and EXHEM team).
St. Louis, Missouri. May 26-31, 2013.
Ideals and Impact in International Education
is the theme of the NAFSA 2013 Annual Conference & Expo in St. Louis, Missouri, which will feature hundreds of posters, sessions, and workshops, unlimited networking opportunities, and a dynamic expo.
The 2013 Annual Conference Committee (ACC) is seeking proposals that will be informative and relevant, informed by theory and research, encourage opportunities for learner engagement, and/or demonstrate application to the work of participants. In particular, the ACC is keen to receive proposals that:
Feature a diverse array of presenters, including those:

of different nationalities
of different levels of experience
from different institutional and organization types

Deliver best practices using approaches for different types of learners
Use multimedia approaches, including:

Video
Audio
Instant feedback (using Twitter or other technologies)

Are based on or supported by research
Contain new ideas and are on the cutting edge
Stimulate and provoke discussion
The deadline for session and workshop proposals has passed. Poster submissions will remain open until December 10.
To learn more about what the ACC is looking for, listen to a recording of the "Writing an Effective Conference Proposal" session that was given by the ACC in Houston.
By Leslie Wagner.
Israeli higher education has become ossified over the past 40 years with its out-of-date views of what it means to be a university. It is time to move on, for the benefit of all.
Why are there so few universities in Israel – just seven, plus the Weizmann Institute, which is really a research organization. More remarkably, the most recently established university, The Open University, is only a little less than 40 years old. In that time, Israel's population has more than doubled, and its economy has grown more than sixfold, but no more universities have been set up. Why?
This was one of the arguments used by the supporters of the proposal to convert Ariel University College into a fully accredited university which is now awaiting a decision by the Supreme Court. The Ariel proposal involves political as well as educational issues, and the question of whether Israel should have more universities will be lost in the arguments which will follow the Supreme Court decision, whichever side it comes down on.
Israel has had no new university for nearly 40 years because it has an outdated model of what a university is. In the Israeli version, every university must be fully engaged in research, aspiring to international standards, and must be funded for such work. While funding covers laboratories and materials, the most expensive recurrent cost is academic staff. If faculty members are expected to spend half their time on research, then for any given number of students, you need twice the number of faculty in a university, as compared to a college, where research is not funded. Converting a college to a university could mean doubling faculty costs.
With this policy, it is too expensive for the government to create new universities. So it has met the demand created by growing populations and increased bagrut (high school matriculation) results by creating and fostering academic colleges all over the country, including the territories. These colleges have raised their standards over the years, and have been authorized to provide masters as well as bachelors degrees. Their faculties are well qualified, many with doctorates and in some cases on par with their colleagues in universities. The natural progress and ambition of these colleges lead some of them, and not just Ariel, to want to become universities. But the government is resistant, because it can't afford the change.
There is another way, and it is to follow the path which exists in the US and Britain. In the US, no one, government, academics, students or the general population, has any hang-up about the university title. It is possible to have different types of university existing side by side. In California, a prestigious private university, Stanford, exists close to a prestigious public university, California, with its 10 campuses, and a less prestigious but still respected state university, California State University. There are many high-reputation liberal arts universities which focus on teaching rather than research.
IN BRITAIN, the decision was taken, 20 years ago, that the country's 30 polytechnics had achieved sufficient maturity and recognized academic standards to warrant the university title. In a mass baptism their names and status were changed overnight, and they have gone from strength to strength. While their names and status were changed, their funding was not. They receive some small additional research funds to help develop promising researchers, but if they want significant research funds they have to compete on their record with the older universities.
This funding is provided on merit and not because of the university title. In California the state university does not expect to receive research funds comparable with Berkeley or Stanford. This is the way forward for Israeli higher education. Divorce the university title from the expectation of research funds. There are many academic colleges which have the teaching record at both undergraduate and graduate level to merit the university title. The existing universities should be designated "National Universities" and a new grouping of "Regional Universities" should be established from the best of the academic colleges. It should not be difficult to agree the appropriate criteria and a panel of the Council for Higher Education could assess claims and make recommendations.
The new regional universities would not necessarily receive additional funding, but they might receive small amounts of "pump priming" funding to develop research in specific areas of strength. In time this might enable some of them to compete legitimately with the national universities for research funds. Eventually a regional university might be strong enough to claim national university status. In a co-operative higher education system regional universities might have links with the national universities, enabling their brightest researchers to be part of national research teams. This would not only be good for the researchers themselves but would also improve the quality of research.
Israeli higher education has become ossified over the past 40 years with its out-of-date views of what it means to be a university. It is time to move on, for the benefit of all.
The author was the vice chancellor of two universities in Britain, chancellor of the University of Derby and a higher education adviser to the UK government.