20 octobre 2012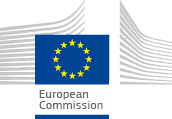 In the last few days there has been a lot of speculation concerning the lack of funding for the Erasmus programme, which is part of the Lifelong Learning Programme (LLP). This situation does not threaten current grants and there should be no problems for students studying or on a job placement abroad either now or in the coming semester. However, if no longer term solution is found, serious problems will appear later in 2013. The Commission will now request the Member States and the European Parliament to find a solution before the end of the year.
More information is available in this memo
The Erasmus programme enables students in higher education to spend between 3 and 12 months in another European country – either for studies or for a placement in a company or other organisation. Any student enrolled in a participating higher education institution in one of the 33 Erasmus countries can benefit (EU Member States, Croatia, Iceland, Liechtenstein, Norway, Switzerland and Turkey). Erasmus is a part of the EU's Lifelong Learning programme and accounts for more than 40% of its budget. The Lifelong Learning programme also covers the Leonardo da Vinci programme (vocational education and training, at least 25% of the budget), the Comenius programme (school education, at least 13% of the budget) and the Grundtvig programme (adult education, at least 4% of the budget).
What is the origin of the current funding problem for Erasmus?
The European Commission's proposal for the overall EU budget for 2012 amounted to €132.7 billion. However, the final budget, agreed by Member States and the European Parliament, was €129.1 billion. The 2012 budget also had to cover some €5 billion in unpaid bills held over from the previous 2011 EU budget, which was also underfunded. The Commission, the Council and Parliament agreed to take stock of budget implementation in the course of 2012 to see if additional funding would be necessary. The three institutions have been in regular contact regarding funding shortfalls affecting numerous programmes, however they have not reached an agreement. Janusz Lewandowski, the Commissioner for financial programming and the budget, is expected to propose an 'amending' budget later this month to bridge the deficits.
Will Erasmus run out of money before the end of 2012?
No. The European Commission has transferred 70% of Erasmus funding for the 2012-2013 academic year to national agencies in the participating countries, which distribute the money to universities and students. So during the current semester, up to the end of the year, there should be no problem in paying Erasmus grants to students who are going abroad for a study period or job placement.
Have students who went abroad between January and September 2012 received their grants?
Yes, if they have completed their exchange and submitted reports to their university, showing they completed their study period or placement. In this case, they will have received 100% of their grants. These grants are not affected by the current budget squeeze since national agencies, and as a consequence universities and vocational institutes, already received the necessary funding for the 2011-2012 academic year.
Will Erasmus students who go abroad between October 2012 and February 2013 receive a lower grant than they expected?
Students who go abroad in the first semester of the 2012-2013 academic year should not have a problem. However, if the shortfall in the 2012 EU budget is not resolved, funds from the 2013 budget will need to be used to cover the gap. Faced with the prospect of a continuing shortage of funds, universities and colleges are likely either to reduce the number of places they make available for the second semester of the 2012-2013 year, or to reduce the level of grants - which is likely to mean that students from more disadvantaged backgrounds will not able to take part in the scheme. If the full funding is made available, the Commission envisages that around 270 000 students will benefit from the Erasmus programme in 2012-2013.
How much has the Commission paid to national agencies so far? What is the shortfall?
The Commission has already transferred around 99% of the 2012 budget for the Lifelong Learning Programme (LLP), which covers Erasmus, Leonardo Da Vinci, Comenius and Grundtvig. In total, it has transferred €980 million to national agencies in the participating countries and to the Education, Audiovisual and Culture Executive Agency (EACEA) which runs part of the LLP. Around 45% of this sum is earmarked for Erasmus grants. But this money does not match the grant commitments previously made for Erasmus and its sister programmes. The Commission was therefore recently forced to request an additional €180 million from the EU budget to meet its commitments under the LLP up to the end of 2012. The shortfall in the case of Erasmus this year amounts to around half of this sum i.e. €90 million.
The deficit in the 2012 budget means that the Commission has not been able to reimburse payment claims from national agencies for LLP grants totalling over €118 million. The claims have been filed by the following national agencies: Austria €6.3 million, Belgium (French-speaking community) €3 million, Belgium (Dutch-speaking community) €4.7 million, Czech Republic €7.2 million, Estonia €2.8 million, Germany (Leonardo programme) €14.5 million, Germany (Erasmus) €11.3 million, Germany (Comenius and Grundtvig) €5.9 million, Ireland (Erasmus) €1.3 million, Ireland (Leonardo, Comenius and Grundtvig) €0.9 million, Lithuania €4.3 million, Poland €29.5 million, Slovakia €5 million, Slovenia €2.7 million and UK (Erasmus and Comenius) €19 million.
The Commission also expects to receive further payment requests totalling around €100 million before the end of the year from Belgium (German-speaking community), Denmark, France, Greece, Hungary, Italy, Latvia, Malta, Netherlands, Norway, Romania, Spain and Sweden. It will not be able to meet these payment demands either unless the EU budget receives an injection of funds, or only in 2013 when the new budget is available.
Non-EU countries participating in Erasmus and its sister programmes pay to be part of the scheme.
What is the Commission doing to solve the problem?
The deficits concern practically all headings of the EU budget. The Commission is doing what it can to manage the situation, including proposing the transfer of any funds which will not be used elsewhere. This so-called 'Global Transfer proposal' is currently being prepared by the Commission. This year, however, the sources which can be transferred amount to less than €500 million in total for all areas, which is not enough. That is why the Commission has to ask the budgetary authority (European Parliament and Member States) to urgently increase their payments into the 2012 budget.
What will happen if Member States fail to make up the deficit?
The implementation of the Lifelong Learning Programme will be put at risk if Member States and the European Parliament do not agree on additional payments into the budget. It is expected that the first areas to be hit will be cooperation projects involving schools, adults and vocational training, while it will not be possible to pay Erasmus students and Leonardo Da Vinci apprentices the level of grants they expected. If the shortage of funding continues it could in some cases also affect the salaries of staff in the national agencies. The situation will initially improve in 2013 when funding from the new yearly budget is available. The Commission has proposed €1.14 billion in payments to support the Lifelong Learning Programme next year, of which roughly €490 million would be spent on Erasmus grants for students and staff on exchanges. But, if the Member States fail to make up the shortfall from 2012 (at least €180 million), the 2013 budget will be partially used to cover this negative balance and it is likely that it will have been totally used by mid-2013 – so even bigger problems are to be expected after that.
What part of EU budget goes to the Lifelong Learning programme?
The total EU budget 2007-2013 was €975 billion in current prices. The Lifelong Learning programme is €7 billion which represents 0.71%. The current shortfall for the LLP is about €180 million. The total proposed EU budget 2014-2020 is in current prices €1.156 trillion. The budget proposed for the future Erasmus for All programme is €19 billion, which represents 1.64% of this total.
How much does the EU spend on the Erasmus programme and how is it distributed?
In the current budgetary period (2007-13) the EU has allocated €3.1 billion for the Erasmus programme. In 2012 the allocation is €480 million and the estimate for 2013 is €490 million (see table below). This represents around 0.35% of the EU budget. During the 2012-2013 academic year, the number of Erasmus students since the launch of the scheme 25 years ago will reach 3 million. The EU provides annual grants to national agencies in the 33 participating countries. National agencies are responsible for organising calls for proposals and for signing grant agreements with universities, schools, colleges and other educational institutions in their country. Students apply for an Erasmus grants through their home university which is responsible for paying them the agreed grant.
The overall Erasmus budget for student and staff mobility is allocated to different countries on the basis of the following factors:
Population: number of students, graduates and teachers in higher education (level 5-6 of the International standard classification of education, ISCED). Data is provided by Eurostat.

Cost of living and distance between capital cities: used as corrective factors, applied to the population factor.

Past performance indicator: calculated on the basis of the number of outbound staff and students in the past (using the latest available data).
Nearly 90% of the Erasmus budget is invested in student and staff mobility. Erasmus also supports cooperation projects and networks which account for around 4% of the budget. These are managed centrally by the Education, Audiovisual and Culture Executive Agency (EACEA) in Brussels. The remaining 6% of the Erasmus budget covers the operating costs of the agencies (average of 4.4%) and other actions including studies, conferences, university-business cooperation, Bologna secretariat, as well as preparatory work for the new university multidimensional ranking system. The table below shows the total Erasmus funds spent by year since 1988.
How is the monthly EU grant determined?
Erasmus grants are designed to cover part of the additional costs of living abroad and travel. Erasmus students do not pay tuition fees at their host institution abroad. In each country, the national agencies allocate the funds at their disposal to higher education institutions. A national agency can decide to give higher grants to fewer students (as is the case, for example, in Bulgaria, Cyprus and Turkey) or to give lower grants to more students (as for example in France and Italy), but has to respect a ceiling for grants set by the European Commission for every country of destination (see Lifelong Learning Programme Guide). The national agency allocates funds to applying institutions based on factors such as amounts requested or past performance. The institution can then decide on the exact monthly grant it pays to students (and the weekly or daily rate to staff) within a range set by the national agency; this range differs from country to country. The monthly grant depends on the destination country and the type of mobility. For instance, there has been a tendency to give higher grants for job placements than for studies abroad. The national agencies can increase the monthly grant for socio-economically disadvantaged students. Various sources of other co-financing from national, regional and local sources can complement the Erasmus grant given by the European Union. In 2010-11, the average monthly EU grant for student mobility ranged from €133 for Spanish students to €653 for students from Cyprus. Across all countries, the average monthly grant was €250.
How can students and staff apply for Erasmus grants?
The Erasmus programme is open to all students studying at higher education institutions holding an Erasmus University Charter in 33 participating countries (27 EU Member States, Iceland, Liechtenstein, Norway, Turkey, Croatia and Switzerland). Most of Europe's higher education institutions – more than 4 000 – have signed up to the Erasmus University Charter. The first step in applying for an Erasmus study period or job placement grant is to contact the international relations office at the home institution and to fill in a learning agreement for Erasmus studies or a training agreement for Erasmus placements before the mobility period. This agreements, which set out the programme to be followed by the student during her/his study period or placement, need to be approved and signed by the home institution, the host institution or company abroad, as well as the student. This both simplifies and ensures full academic recognition from the home institution for work satisfactorily completed during the Erasmus period.
Erasmus studies: Those who want to carry out part of their studies abroad must be in at least their second year at a higher education institution.
Erasmus job placements: students can take up an Erasmus placement from the first year of higher education studies.
Periods abroad – both for studies and for placements – can last from 3 to 12 months each, or a combined total of 24 months. For students in short-cycle higher vocational education the minimum duration for placements is two months.
Erasmus for staff: Teaching staff are required to submit a teaching programme to their home institution or enterprise agreed by the host institution. Staff wishing to apply for an Erasmus training grant must similarly have their training programme agreed by their home institution and the host institution or enterprise.
Erasmus champions
In 2010-2011, Spain sent out most students for both studies and placements (36 183), followed by France (31 747) and Germany (30 274). Spain was also the most popular destination country with 37 432 incoming students, followed by France (27 722) and then Germany (24 733). The United Kingdom hosted twice as many students (24 474) as it sent abroad (12 833). A majority of countries sent out more students than they hosted. The best balance between incoming and out-bound students was recorded in Slovenia, followed by Spain and the Netherlands. 3 040 higher education institutions sent students on mobility exchanges, an increase of 6.6% on the previous year.
7.2% increase for Erasmus studies
During the academic year 2010-11 out of 231 408 Erasmus students, 190 495 went abroad for studies, an increase of 7.2% on 2009-10. The numbers going abroad for studies decreased in 3 countries (Luxembourg, Hungary and Poland) while 16 witnessed an above average increase. In relative terms the highest increase on 2009-10 figures was in Croatia (96.6%), followed by Liechtenstein (84.2%) and Cyprus (25.1%). On average, students went abroad to study for just over 6.4 months and the average grant was €232 (against €236 in the previous year).
Social sciences, business studies and law were the most popular subject areas for Erasmus students (34.7%), followed by humanities and arts (31.5%) and engineering, manufacturing and construction (12.6%).
15% increase in Erasmus job placements
Since 2007, Erasmus has offered students the opportunity to go abroad to gain work experience in companies or other organisations. In 2010-11 one-in-six Erasmus students – 40 913 out of 231 408 – chose this option, an increase of over 15% on the previous year. The average duration of a placement was 4.3 months and students received on average a monthly EU grant of €366 (down from €386 in 2009-10). As in recent years, France was the country sending the most students on Erasmus placements (5 958, with a 14.6% share), followed by Germany (5 096, 12.4% share) and Spain (4 756, 11.6%). The United Kingdom was the most popular destination for Erasmus placements, hosting 6 970 students (17% share), followed by Spain (6 852, 16.7% share) and Germany (5 614, that is 13.7%). To support work placements abroad, a higher education institution can create a consortium for placements. These consortia comprise higher education institutions (HEIs) and other organisations, such as companies or associations. In 2010-11, some 74 placement consortia were funded in 13 countries. Placement consortia found opportunities for more than 14% of placement students.
The largest group of students on Erasmus placements came from a social sciences, business and law background (26.6%), overtaking humanities and arts (17.1%) which had the biggest share the previous academic year, and followed by agriculture and veterinary students (15.4%), whose number was eight times that of the previous year.
How many higher education (bachelor and master) students are there in the Erasmus participating countries? How many of them spent part or all of their studies abroad in 2010-11?
Out of a total student population of more than 22.5 million in the then 32 participating countries, around 1% of them received Erasmus student mobility grants in 2010-11. In 2010, the total population in the EU-27 was around 18.5 million students. Assuming that the average study duration in higher education institutions is 4-5 years (bachelor and master), it can be estimated that around 4.5% of all European students receive Erasmus grants at some stage during their higher education studies. Of those, 67% are at bachelor level, 28% at master level, 1% doctoral level, and 4% in short-cycle studies. Around 10% of students in total have spent or are spending part or all of their studies abroad with the support of Erasmus or other public and private means.
At their meeting in Bucharest (Romania) on 26-27 April 2012 (IP/12/394), Higher Education Ministers adopted the Bologna Mobility Strategy which states that, by 2020, 20% of European higher education graduates will have spent part of their studies abroad, in line with the European benchmark for higher education mobility adopted in November 2011.
For more information
Erasmus hits new record with 8.5% increase in student exchanges (IP/12/454)
More about the Erasmus programme and the Lifelong learning programme
Erasmus facts and figures [brochure]
Erasmus statistics.
Vocational education and training: new online tool enhances quality

The "EQAVET quality cycle" is a new online tool developed by the European Quality Assurance in Vocational Education and Training (EQAVET) network which helps Member States and vocational education and training (VET) providers to enhance the quality of VET.
The tool is based on the guidelines of the European quality assurance reference framework for VET and helps to adapt these guidelines to the situation in each country.
The tool assists VET systems and providers to:
evaluate their approach to quality assurance;
examine how other Member States and VET providers in Europe operate their quality assurance system;
explore new ideas relating to the design of national, regional or institutional quality assurance systems;
stimulate further thinking on how to introduce or develop quality assurance mechanisms.
The tool is available at:
For VET systems:
http://www.eqavet.eu/
.
For VET providers:
http://www.eqavet.eu/
.
More information
Leaflet "
EQAVET Quality Cycle
".
Overview
EQAR has been founded by
ENQA
,
ESU,
EUA
and
EURASHE
, the European representative bodies of quality assurance agencies, students, universities and other higher education institutions, respectively, to increase the transparency of quality assurance in higher education across Europe. EQAR will publish and manage a register of quality assurance agencies that substantially comply with the
European Standards and Guidelines for Quality Assurance (ESG)
to provide the public with clear and reliable information on quality assurance agencies operating in Europe. The register will be web-based and freely accessible.
The Register is expected to:
promote student mobility by providing a basis for the increase of trust among higher education institutions;
reduce opportunities for "accreditation mills" to gain credibility;
provide a basis for governments to authorise higher education institutions to choose any agency from the Register, if that is compatible with national arrangements;
provide a means for higher education institutions to choose between different agencies, if that is compatible with national arrangements;
serve as an instrument to improve the quality of agencies and to promote mutual trust among them.
Criteria
All agencies which comply substantially with the European Standards and Guidelines for Quality Assurance (ESG) can be admitted to the Register. Substantial compliance with the European Standards and Guidelines is to be evidenced through an external review by independent experts. Such a review is coordinated either by a national authority or another organisation that is independent from the quality assurance agency under review. Full ENQA membership, being also based on substantial compliance with the ESG, will normally constitute satisfactory evidence for inclusion in the Register. See
Application: Requirements
for further information.
Employers, trade unionists and public authorities in charge of vocational education and training (VET) from eight southern and eastern Mediterranean met in Istanbul, Turkey on 15 and 16 October.
The participants took stock of almost two years of activities in an ETF regional project on social partnership in VET.
'The Arab spring has changed the landscape of social partnership considerably,' said Petri Lempinen, expert in social partnership at the ETF. 'Egypt has seen the rise of new independent trade unions with more than 200 affiliated unions and 2 million members. Mushrooming of new trade unions and employers' organizations is visible also in other countries.'
Cooperation between labour, employers and government is not easy
In 2012 the ETF mapped the roles of social partners in VET in Jordan, Morocco and Tunisia. Three countries have different traditions and structures of social dialogue. But there is one common element: a real cooperation between labour market and government is not always easy. Many Arab countries have a tradition of centralized decision making which is an obstacle to active and effective participation of employers and especially trade unions.
'Social partners from the region recognize that they need to develop awareness and capacity to assume the role in the development of VET,' said Mr Lempinen. 'Our project supported this for example by producing a guidance note for use by national and sector organizations when working with their own members.'
The participants of the conference asked the ETF to tailor its support to different target groups as countries have different education and legal structures. They also stressed the need to increase countries' ownership of the project
'The new project could be linked to existing structures such as Jordan's TVET council, 'proposed Nadera Karim Al Bakheet, director of the E-TVET Council Secretariat at the Ministry of Labour of Jordan.
Host country's experience most relevant to project members
Among ETF partner countries Turkey has one of the most advanced systems of social partnership, which covers employment and training issues. The country has adequate structures for cooperation and social dialogue e.g., the Economic and Social Council was established in 1995. There are regional councils for employment and training issues. They all have a strong base in legislation.
Enis Bagdadioglu of TURK-IS, a trade union confederation, and Akansel Koç of Leather Industry Employers Association in Turkey, said social partners take concrete actions and they have responsibilities in governance and financing of training. Turkish employers and trade unions have worked together to train their representatives in various social dialogue bodies. For example in metal industry some 120.000 workers have been retrained. Several participants of the meeting in Istanbul pointed out that Turkey provides relevant example to learn from as it is in many ways closer to the Arab countries realities than EU member states.
'The conference in Istanbul is another example of the ETF encouraging this "South-South" cooperation, said Mr Lempinen. 'Earlier we organized a study visit for employers and trade unions from Egypt, Jordan and Lebanon to Morocco.
In 2013, more emphasis on the local level
Learning and sharing good practices of social partnership between the Mediterranean countries will continue in 2013 with the new regional project on governance for employability. The new activities will support social partners' involvement in the governance of VET not only on the national level but also locally because a lot of practical cooperation takes place there.
INFORM - ISSUE 06 - OCTOBER 2011 - Career guidance in ETF partner countries:
A missing link in the transition from education to the labour market
. Author: Helmut Zelloth.
DOWNLOAD
.
Others Publications:

INFORM - ISSUE 07 - NOVEMBER 2011 - EQUITABLE HUMAN CAPITAL DEVELOPMENT
.

The Torino Process
.

TƏHSIL VƏ BIZNES SAHƏLƏRINƏ DAIR TƏDQIQAT AZƏRBAYCAN
.

Туринский Процесс
.
L'Union pour l'Entreprise des Alpes-Maritimes organise le 27 novembre à Nice Acropolis la 11e édition des ENTREPRENARIALES, Le Salon des Services aux Dirigeants d'Entreprise, entrepreneurs et commerçants azuréens. Le thème choisi pour l'édition 2012 est: OSONS L'ENTREPRISE!
Un seul objectif: apporter en un même lieu, au cours d'une seule journée, toute l'information nécessaire à la gestion et à la création de votre entreprise et trouver ainsi des solutions concrètes aux problématiques de développement et de management.
Les ENTREPRENARIALES 2012 seront notamment marquées par la remise du Prix de l'Entreprise de l'UPE 06, parrainé par DEVEUM. Ce concours a pour objet de récompenser et d'aider à la concrétisation des meilleurs projets de création d'entreprises présentés par des étudiants de l'Université de Nice-Sophia Antipolis. A cette occasion, DEVEUM, partenaire de l'évènement, aura le plaisir d'offrir les récompenses aux lauréats:
1er prix: une dotation financière de 1500€ et un diagnostic de potentiel d'éligibilité aux aides publiques
2e et 3e prix: un diagnostic de potentiel d'éligibilité aux aides publiques
La remise des prix aura lieu de 17H à 17H45 au stand de l'UPE 06 en présence des partenaires du monde économique et de la presse locale. Pour en savoir plus: http://www.entreprenariales.com/.

L'Unione per il Alpes-Maritimes Società ha organizzato il 27 novembre a l'Acropoli 11 imprenditoriali, Le Salon Services per i dirigenti aziendali, imprenditori e commercianti Riviera.
Il tema per l'edizione 2012 è: DARE ORA!
Un obiettivo: fornire in un unico luogo, in un giorno, tutte le informazioni necessarie per la gestione e la creazione del vostro business, e quindi trovare soluzioni concrete ai problemi di sviluppo e gestione
. Più...
Devenez auto-entrepreneur - les réseaux sociaux HUMAINS - café des ACTIFS, Jeudi 8 novembre 2012 de 15h30 à 18h00, restaurant "la fantasia de Marrakech", 332 bld Marcel Paul, 44800 saint herblain (Pays de la Loire). Organisateur: Jean Yves L'ANTON, délégué, asspro.
Le prochain café des ACTIFS (+45 ans) qui aura lieu le 08 novembre à 15h30* aura pour thèmes:
+ "Pour trouver un travail, je mobilise mon réseau".Non! Vous n'êtes pas seul. Vous connaisez vous aussi du monde susceptible de vous aider. Mobiliser des amis ou des connaissances suppose de la méthode. Catherine ERMENAULT est LA spécialiste des réseaux sociaux humains: elle saura vous guider.
+ Devenir "auto-entrepreneur": pourquoi? Comment? Ce statut est l'une des solutions alternatives de retour à l'emploi qui permet, en toute autonomie, de créer son job. Les spécialistes de la Chambre de Commerce et d'Industrie de Nantes vous présenteront un sujet qu'ils connaissent particulièrement bien.
Lors de votre venue, n'oubliez pas d'apporter votre cv et de le déposer: nous le transmettrons à nos partenaires. De même, vous pourrez, si vous êtes prestataire ou consultant présenter votre offre (gratuitement).
Chômage et emploi des seniors ACTIFS (+45 ans) - ASSPRO Réseau solidaire gratuit pour l'emploi des ACTIFS seniors (+45 ans).
Γίνετε επιχειρηματίας - ΑΝΘΡΩΠΙΝΑ κοινωνικά δίκτυα - ΕΝΕΡΓΗΤΙΚΟ καφέ, Πέμπτη, 8 Νοεμβρίου του 2012 15:30 - 18:00, το εστιατόριο "la fantasia de Marrakech", 332 bld Marcel Paul, 44800 Saint Herblain (Pays de la Loire).
Διοργανωτής: Jean Yves L'ANTON, εκπρόσωπος asspro
. Περισσότερα...
IAU has received agreement of funding from the UNESCO Participation Programme 2012/2013 for the organisation of a
Validation Workshop
which is the first phase of its new Open Educational Resources (OER) project.
The IAU OER project aims to train and support academic librarians to be able to identify, inform, and train the academic community in the use, re-use and production of OER. It is based on IAU's assumption that librarians are the missing link of a greater and better use, reuse, and production of OER worldwide.
With a focus on Africa, the workshop aims to validate IAU's assumption and propose a way forward from the IAU OER Project
Concept Note
, as well as to raise awareness among academic librarians in the region of OER and the possible roles that librarians can play in their development. To take place in 2013, it is planned to be organised in collaboration with the
Bibliotheca Alexandrina
, Egypt and the
Association of African Universities
(AAU), Ghana, both organisations being IAU Members. Contact:
Amanda Sudic
or
Isabelle Turmaine
.
The 9th edition of New in Hedbib has been released.
Containing references and abstracts of the latest higher education (HE) research articles and publications worldwide, this resource is produced from
HEDBIB
, the International Bibliographic Database on Higher Education. It aims at representing all world regions with a focus on IAU's priority themes - Equitable Access and Success in Higher Education, Higher Education and Social Responsibility / Education for All; Intercultural dialogue; Internationalisation; Research and Doctoral Education; and Sustainable Development. Each edition highlights recommended publications. Contact:
Amanda Sudic
.

Presentation
Welcome to the October 2012 edition of New in HEDBIB.
New in HEDBIB provides references of monographs, documents, reports and periodical articles entered recently into HEDBIB, the International Bibliographic Database on Higher Education (http://hedbib.iau-aiu.net). HEDBIB has been managed by the International Association of Universities (IAU) since 1988, with contributions from UNESCO Headquarters; UNESCO International Institute for Educational Planning (IIEP); International Institute for Higher Education in Latin America (IESALC).
This issue of New in HEDBIB includes references from new Contributing Partners and IAU Member organisations: Agence universitaire de la Francophonie (AUF); Southern African Regional Universities Association (SARUA); Union de Universidades de América Latina (UDUAL); Higher Education South Africa (HESA); and Associació Catalana d'Universitats Públiques (ACUP).
The first part of New in HEDBIB is divided into a number of main themes which reflect the IAU priority themes:
- Equitable
- Access and Success in Higher Education; Higher education and Social Responsibility / Education for All; Intercultural Dialogue; Sustainable Development; Research and Doctoral Education; and Internationalization. These references are further grouped by region. The second part of New in HEDBIB comprises all other references headed by their main keyword.
Each issue of New in HEDBIB is supplemented by the IAU monthly selection 'We Recommend", providing a close-up of one or more recent publications chosen by the IAU-UNESCO Information Centre on Higher Education.
Hard copies of documents which have a classmark number are available within the IAU-UNESCO Information Centre on Higher Education. The majority of the periodical articles are from periodicals which are also available at the IAU.
References with the classmark P are contributed by our Partner organizations. Where available, a link to the electronic document is included.
New in HEDBIB is produced five times a year. New in HEDBIB is sent to IAU Members and partner organizations and also made available on the IAU Website. For more information about New in HEDBIB, HEDBIB, to provide your feedback, or for specific information services, please contact Amanda Sudic, IAU Librarian / Documentalist (a.sudic@iau-aiu.net).
Lifelong learning and national qualifications frameworks (NQFs) have emerged as key themes in international development cooperation. More attention is being paid to the adult learning sector and the transition of young adults to lifelong learning and the labour market, as it also involves social inclusion. At a conference attended by 120 participants, and organised by the Institute of Education, University of Zurich, on "The role of the dual system and NQFs in international development cooperation", international and regional agencies and development partners reflected on their approaches to national qualifications frameworks and skills development. Ms. Madhu Singh from the UNESCO Institute for Lifelong Learning (UIL) highlighted "UNESCO's work in promoting lifelong learning through National Qualifications Frameworks". Countries from the North and the South need to learn from each other; however this exchange should be about 'policy learning' rather than 'policy transfer'.
The presentations of the conference and the panel discussions are available on the website of the Institute for Education, Zurich University: http://www.ife.uzh.ch/veranstaltungen/vsdconference/Documentation.html.
Institut für Erziehungswissenschaft – VSD-Conference
Here, you can find the presentations that were held during the conference:
Day 1 / 13 September.
Day 2 / 14 September.
Open Forum.