20 octobre 2012
Critical Perspectives on 'Open-ness' in the Digital University University of Edinburgh- David Hume Tower conference room - map at
www.ed.ac.uk
. Friday November 2nd 2012, 12-4pm.

Openness and impacts in academia using social media, Jane Tinkler, London School of Economics
Academic communication is changing. Traditional dissemination methods are being supplemented by digital technologies that academics can use to share their research with each other and external stakeholders and thereby help their work to create impact. But what are the real benefits of using social media to share academic work? How does this openness lead to greater impact? And what are the potential problems with this form of short, immediate and frequent communication? This session draws on the findings of a three-year research project examining the ways that academic work can be better communicated in order to maximise its impact.

Is University Scholarship becoming more Open? Or just more Digital? Robin Goodfellow, Open University
The developing digital context for scholarship in the University brings pressures and opportunities for change in both the established practices of scholarly communication and conventional ideas about who participates in it. But how far is digital practice amongst university academics really open to the engagement of non-professional scholars, and what are the implications of internet knowledge cultures for the processes and ethics of academic scholarship? In this talk I will use examples of work in the field of Digital Scholarship that is currently going on at The Open University (see http://www8.open.ac.uk/iet/main/research-scholarship/our-research-scholarship-programmes/digital-scholarship) to explore these questions, and to work towards a concept of scholarship in the digital university that is committed to both the democratisation of the academy and the furtherance of academic approaches to knowledge and learning.

Open Educational Resources: salvation or subjectification? Jeremy Knox, University of Edinburgh
This presentation will critique the implementation of Open Educational Resources in higher education. Open access has emerged as a prominent debate in the field of distance and digitally-mediated learning, in which technology is advanced as both the vehicle for widening participation and the solution to the perceived elitism of the traditional institution. OER have been in the forefront of this dialogue with claims of social transformation and global deliverance from poverty; however they remain significantly under-theorised. While OER literature often emphasises the removal of barriers to information, it fails to adequately address the consequences of open access in terms of education itself, tending to make assumptions about the capacity for individuals to act purely in an autonomous fashion as 'self-directed' learners. This paper will therefore problematise the ways in which the OER movement implies particular notions of freedom and independence in the advancement of their educational agenda.
This event is free for SRHE members and University of Edinburgh Staff.
The national Postgraduate Research Experience Survey (
PRES
) and Postgraduate Taught Experience Survey (
PTES
) will both run in Spring 2013. Institutions are invited to register their interest in participating in either or both surveys by e-mailing
surveys@heacademy.ac.uk
by 30 November 2012.
Student experience surveys can be an important source of information about students' learning experiences. We support higher education institutions and disciplines to use survey data for enhancement purposes.
Our work is centred around three different surveys:
National Student Survey (NSS)
.
We support institutions and disciplines to interpret and use NSS data to make real improvements in learning and teaching. In addition to disseminating research and examples of good practice, we produce subject specific analyses of the data, and directly support institutions and departments to effectively explore and use their results.
Postgraduate Research Experience Survey (PRES)
and
Postgraduate Taught Experience Survey (PTES)
.
PRES and PTES comprise a unique service run by the HEA and made available to UK HEIs which have postgraduate provision. The surveys allow institutions to collect feedback on the experiences of their research and taught postgraduate students, in an anonymous and user-friendly way. Each institution's data is confidential to that institution, ensuring result are used for enhancement purposes rather than for league tables. Participating institutions are able to benchmark their results against the national sector aggregate and those of similar institutions by joining benchmarking clubs.
After 5 years of hosting the INQAAHE Secretariat by NVAO the contract between INQAAHE and NVAO will come to an end on 30 June 2013. Therefore, the INQAAHE Board is seeking expressions of interest to host the Secretariat from July 2013 to December 2015. The contract between INQAAHE and the hosting agency may be prolonged for a second term until June 2018.

If you are interested in hosting the INQAAHE secretariat from July 2013, please let us know!
INQAAHE member agencies are invited to express their interest in hosting the INQAAHE Secretariat by
1 December 2012
by sending an expression of interest to the secretariat (
secretariat@inqaahe.org
). In the attachments you will find the details of the Call for expressions, as well as the Secretariat-specifications.
Call for EOI to host the INQAAHE Secretariat
.
Secretariat-specifications
.
Times Higher Education (THE), working in cooperation with Thomson Reuters, has unveiled its latest university ranking findings, delivering three main products. THE's
World University Rankings
exercise examines data across 13 different indicators to calculate the 400 top universities globally. Its
World Reputation Rankings
aim to provide insight into the 100 universities enjoying the "most powerful global university brands" by virtue of the "expert judgment of senior, published academics". And the THE
100 under 50
rankings highlight the top 100 universities worldwide that have been in existence for fewer than 50 years.
This year, THE has introduced no methodological changes from its 2011-12 rankings exercise. Five main areas provide the framework for THE's consideration of university excellence in terms of its World University Rankings. These include:
teaching (with a strong emphasis on "the learning environment")
research (as determined by volume of output, income generated and associated reputation)
citations (which address issues of "research influence")
industry income (which considers "how much research income an institution earns from industry, scaled against the number of academic staff it employs"), and
international outlook (as determined by the diversity of its students and faculty, and international engagement by faculty in their research and publication activities).
The 100 under 50 rankings are determined by the same 13 indicators as the World University Rankings, but give less weight to reputational factors, whereas reputation is obviously the overriding indicator for the World Reputation Rankings.
In terms of specific results and broader trends, the theme of "Asia rising" raised in September by the 2012/13 QS World University Ranking is clearly reinforced by the THE rankings. THE analysis notes that the world's longstanding elite institutions in Europe and North America would be wise to look carefully over their shoulders specifically at the ambitious and fast-improving universities of East Asia, but more broadly at an emerging crop of contenders eager for recognition on the global rankings stage.
2012-13 Times Higher Education World University Rankings: www.timeshighereducation.co.uk/world-university-rankings/.
The building of a learning region/area is one of the operational approaches which have been adopted in the international community to promote lifelong learning for all. Given the rapid pace of urbanisation, cities are shouldering increasing responsibilities for policy-making and provision of lifelong learning opportunities. A global network of learning cities would provide technical support to many cities, and promote policy dialogue and peer-learning among them, as well as capacity development. During its 7th Session, in May 2012, the Governing Board of the UNESCO Institute for Lifelong Learning (UIL) approved the plan for UIL to establish the UNESCO Global Learning Cities Network (UNESCO-GLCN). This initiative received good support from the informal consultative meeting on UNESCO-GLCN held on 25 May on the occasion of the UIL 60th anniversary (see
article
), and from the recent ASEM Lifelong Learning Forum held in Copenhagen at the end of May 2012 (see
article
).
An important task in the preparation phase of this network is to develop the
UNESCO Global Learning City Index
– a set of key indicators for monitoring and assessing global learning cities. To this end, UIL held a workshop on developing a framework for the UNESCO Global Learning City Index from
3 to 5 July 2012
at its premises. Experts representing some founding partners of the UNESCO-GLCN, including the PASCAL Observatory, Bertelsmann Foundation, CISCO Systems, Beijing Municipal Education Commission, Kuwait University and the Cape Higher Education Consortium, participated in the workshop.
Through intensive group work and plenary discussions, the workshop identified indicators in the following three areas: (1) The wider benefits of building a learning city that covers individual empowerment and social cohesion; cultural and economic prosperity; and sustainable development. (2) Major building blocks of a learning city that covers inclusive learning from basic to higher education; revitalised community learning; effective learning for and in the workplace; extended use of modern learning technologies; enhanced quality and excellence in learning; and a vibrant culture of learning throughout life. (3) Fundamental conditions for building a learning city that covers vision, political will and commitment; governance and participation of all stakeholders; and mobilisation and utilisation of resources and potentials.
The outcomes of the workshop will be elaborated further in the 1st meeting of the International Consultative Committee for Establishing the UNESCO-GLCN, to be organised in Beijing in the autumn of 2012.
Final Seminar

The conference will deal with the topic "
Equity in European Higher Education: State of the Research, Problems, Ideas and Perspectives
". It will included special focuses on migration and lifelong learning in line with the second and third EQUNET reports (
read the draft programme
).
It will take place for a full day on
7th November 2012
at the University Foundation, Rue d'Egmont 11 Brussels (
map
).

Background
At the end of its lifecycle, EquNet is organising a workshop in Brussels with the aim to aggregate energies from the main European networks and organisations active both in the higher education field and in equity-related activities, to discuss the importance of equity in EU higher education.
The seminar wants to be a genuine dialogue moment between Higher Education and social inclusion stakeholders in Brussels, and aims to:
Contribute, starting from the results of the EquNet research and of similar exercises, to shaping EU and national policies in the field of Higher Education;
Foster the exchange of research findings, working practices and ideas among relevant stakeholders and communities, in particular facilitating contact between the academic and the civil society communities;
Present the EquNet set of HE equity indicators, a set of tools and methods developed to actually "measure" equity in European higher education.
At the end of its lifecycle, EquNet is organising a workshop in Brussels with the aim to aggregate energies from the main European networks and organisations active both in the higher education field and in equity-related activities, to discuss the importance of equity in EU higher education.
The seminar wants to be a genuine dialogue moment between Higher Education and social inclusion stakeholders in Brussels, and aims to:
Contribute, starting from the results of the EquNet research and of similar exercises, to shaping EU and national policies in the field of Higher Education;
Foster the exchange of research findings, working practices and ideas among relevant stakeholders and communities, in particular facilitating contact between the academic and the civil society communities;
Present the EquNet set of HE equity indicators, a set of tools and methods developed to actually "measure" equity in European higher education.
Participation
Participation is open to representatives of stakeholders from the HE field (European HE associations, universities, experts, policy makers) and from the social inclusion field (NGOs, associations, trade unions). To register, kindly confirm by e-mailing
beatrice.niyibigira@menon.org
. A limited number of travel grants are available – these can be requested on a case by case basis by contacting
beatrice.niyibigira@menon.org
. You can
download the programme here
.
The EQUNET Repository
is a unique collection of open accessibly documents dealing with Equity in Higher Education, and containing reports, presentations, academic papers and all other related materials.
By Wessel Meijer. Have you recently started working in a managing position in an international office? Then you are undoubtedly faced with many challenges and issues: interesting ones and annoying ones. You will of course be competent enough to cope with the majority of these challenges yourself. However, there is always one issue that keeps on returning on your desk, that continues to chase you during the day or perhaps haunt you during the night. It could be related to strategy, organisation models, managing people, finance, time management, communication etc, perhaps even one of the following:
My rector is not interested in internationalisation. How do I still gain his support?
One of my staff members is ill for a long period, and I do not get a replacement. Help!
One of my staff members is not motivated, underperforms and is counting his days for his retirement. How do I bring back some enthusiasm?
I do not get enough money to achieve the objectives they expect me to achieve. What can I do?
My management plans to mainstream internationalisation, which means breaking up my international office and scattering its bits and pieces all around the university. How do I stop them?
My boss does not understand me, and does not want to listen. How do I catch the attention that I deserve?
I create glossy folders, send weekly e-newsletters, tweet like crazy and administer an International Office Facebook account. And still the departments do not notice us.
Yesterday the focus was on research partnerships in China, today we should put all priority on recruiting master students from Europe; and I was just informed that our future is solely dependent on the development of an International Summer School. How do I create one, long lasting, international strategy?
Do you recognise yourself in any of these dilemmas? Yes? The bad news is: this comes with the job of International Relations Manager, there is not much you can do about it. The good news is: there is help at hand, called 'peer consulting'.
Peer consulting, what's different?
Discussing your professional problems with colleagues that you trust, isn't that as old as time? So what makes 'peer consulting' so different?
You do not know your peers and they do not know you. Fresh, fair and unbiased advice is guaranteed.
An environment facilitating combined knowledge and experience to trigger the best professional advice possible. Your peers all work in international offices, they know how things work. They are the best consultants, not theoretical academics that just talk in models.
A context of strict confidentiality is provided. This creates an open atmosphere and stimulates a fair expression of ideas.
A strict procedure is followed in order to get at the heart of the problem and to prevent pub talk solutions.
In the unlikely event that you are one of the unique international relations managers that never struggles with seemingly unsolvable problems, you will be the perfect peer consultant: helping your colleagues to solve their problems; and perhaps picking up interesting new knowledge and insights yourself.
What else is there?
Have you heard of the International Office (IO) managers' tool box? It contains practical instruments ready to be used to create solutions for all sorts of problems you may encounter as an International Office Manager. Examples are:
The Boat Game to create quick mutual understanding in a group.
The SWOT Analysis to develop strategic priorities.
The International Office Task List to rationalise the activities of an IO
International Office Organisation Models to structure your office
The core quadrant game to better understand your own qualities and pitfalls
The leadership grid to make your leadership style explicit
The priority matrix to use your precious time effectively
How do you solve your challenges in your international office? Have you ever practised peer consulting? In what kind of setting?
You can learn more about all these topics and experience peer consulting with professionals from across Europe by joining the EAIE Academy course 'Managing an international office today' in Porto from 19–21 November. Register by 29 October 2012 to secure your spot!
Wessel Meijer is Deputy Director of the International Office of Radboud University Nijmegen and leading the team 'projects and networks'. He is also an EAIE Academy trainer.
The first item of the LLL Mag has been released. The Magazine should be published twice a year and tackle hot topics of the moment in the field of lifelong learning. The first edition encompasses many complex processes and the magazine gives an idea of the diversity of learning settings in Europe. After the public hearing EUCIS-LLL organised in December 2011 on validation, the magazine aims at providing key data, examples of countries' profiles, interviews of experts and learners to give an insight of the recent European developments.
Download the publication.
Edito
EUCIS-LLL gathers 30 European networks working in the various fields of education and training in order to promote lifelong learning. We consider that the validation of non-formal and informal learning should be a top priority in the modernisation of our education and training systems. It is a concrete tool for lifelong learning. It contributes to offer more flexible learning pathways for European citizens and helps individuals, institutions and employers to identify and take into account individual progression and development in personal and professional pathways. We also see validation has a way to broaden access to education and qualifications, by offering a second chance or a relevant alternative to "non-traditional" learners... This magazine aims at providing key data on validation, examples of countries' profiles, interviews of experts but also of learners to give an insight about recent developments in Europe linked to the validation of non-formal and informal learning. I hope you will enjoy the reading! Audrey Frith, EUCIS-LLL Director.

Before we start...
For the purposes of this "LLL-Mag", we use the term validation of non-formal and informal learning (VNFIL). It encompasses different types of known processes: the recognition of prior learning (RPL), Accreditation of Prior Learning (APL); Accreditation of Prior Experiential Learning (APEL); Accreditation of Prior Certificated Learning (APCL); Recognition of Prior Learning (RPL); Accreditation of Prior Learning and Achievement (APL&A); Recognition of Current Competencies (RCC); and, more recently Learning Outside Formal Teaching (LOFT).
These various definitions already give an idea about the complexity of the processes under scrutiny as well as of the diversity of learning settings in Europe.

What's the current situation in Europe?
The validation of non-formal and informal learning (VNFIL) is a fashionable topic attracting interests of stakeholders from different sectors of education and training. At the EU level, several initiatives have been taken in order to push forward the process of validation and build pathways between non-formal, informal and formal learning. Common European principles and guidelines have been established, peer learning and exchange of good practice have been promoted through a regularly updated inventory of policy and practice across Europe and through the provision of financial support for projects from EU lifelong learning and youth programmes. The Europe 2020 strategy explicitly calls for 'the promotion of the recognition of non-formal and informal learning' under its Youth on the Move flagship initiative. In this sense, by the beginning of 2012 the European Commission should launch a communication on this topic.
VNFIL is recognised as an important tool in the context of the current economic crisis as well as in the pursuit of economic and social goals at European level. However, in Europe VNFIL is organised differently across member states and consequently there are enormous differences within its development and implementation among European countries. In general, we can distinguish three groups of countries:
• The ones that have put in place national systems making validation an integral part of their education and training and employment policies (i.e. France, Portugal); when this is the case it is seen as another nationally endorsed route to recognition of learning outcomes and possibly to certification.
• The ones that have introduced validation partially, putting in place legal and institutional frameworks for future development in sub-sectors of education and training or in the employment sector;
• And a third group of countries where validation remains low on the political agenda and an overall strategy is lacking and there are few concrete initiatives.
This classification has been further extended in the 2010 CEDEFOP inventory to four categories (see table below). However, it is important to keep in mind that this categorisation provides only an overall assessment, because the situation on validation is multi-faceted, with different degrees of process and development in different sectors. Moreover, each country applies its own strategy. Sometimes we can observe a centralised approach, which leads to the implementation at national level, whereas some counties do not have any national or regional strategies and evidence 'bottom-up' approaches where local educational institutions and workplace initiatives have been developed. There are also different ministries, institutions and bodies responsible for the implementation, control and award of validation. For individuals, outcomes of validation are crucial. In some countries, an applicant can obtain a full diploma whereas in a majority of countries, an applicant can only benefit from access to education or from credit exemptions. To understand better the process of VNFIL and differences within the European Union, we prepared a short description of validation in four European countries.

IRELAND
With the Qualifications (Education and Training) Act (1999) steps towards the Recognition of Prior Learning (RPL) have been taken. The Act provides a framework for a life-wide approach to learning where qualifications are "that which are conferred, granted or given by an awarding body which records that a learner has acquired a standard of knowledge, skill or competence". The Act itself did not legislate specifically for a detailed RPL system but rather brought into being a range of institutions which through their policies and procedures has ensured that RPL is now a key issue and one which is being addressed by all sectors of the educational system. The Act gave birth to the National Qualifications Authority of Ireland (NQAI) that has a responsibility to develop the use of RPL and to coordinate validation practices between awarding bodies and sectors and to ensure that the developments take place in a coherent manner across different educational sectors and awarding bodies. This agency is to become soon the Qualifications and Quality Assurance Authority of Ireland, QQAAI. While RPL for access, and credit/exemptions, is generally practised, the concept of making full awards on the basis of RPL is a relatively new one for Ireland.

General process
In therory, if an individual wants to get his/her qualifications recognised, he/she can contact a Professional Development Advisor via the competent authorities and complete a written application form to determine his/her suitability for the scheme. If the applicant is eligible, he/she will be registered to join the scheme, and a mentor will be appointed to guide and help her/him. The applicant prepares a Portfolio of Evidence based on the syllabus, which sets out the standards that must be met. The applicant attends an interview/exam/practical skills demonstration in front of a Committee. If the standard is met, the applicant will be awarded a National Certificate. However this process is not fully implemented yet. The list of awarding bodies can be found on the NQAI website (
http://www.nqai.ie/
).

FRANCE
Recognition practices have been fostered in the French educational landscape as a result of a law on validation of professional experience, passed in 1992. Since 2002, the validation system has enabled the validation of prior learning and full or partial acquisition of diplomas and qualifications. French regions have developed information centres, while validation procedures have been drawn up by Ministries and validated by the National Committee for Professional Certification (CNCP). Another tool for validation is the Skills Audit (bilan de compétences), which enables learners to reflect upon their career paths, achievements and available training opportunities.
In 2006, the Committee for the Development of Validation of Experience was established to investigate new developments in validation. In higher education, practices have been institutionalised due to the Law of Social Modernisation of 2002, which enables full exemption from coursework through the recognition of three years of professional experience.

General process
If an individual wants to validate his/her qualifications, he/she can directly contact the institution that awards the qualification or an information centre. Any public or private body can be considered as a legitimate awarding authority if it offers qualifications that are classified in the National Qualifications Directory (RNCP). The next step is to gather material in order to assess the eligibility of the candidate. If eligible, they will be asked to prepare an application to present their experience. If needed, a mentor will be appointed to guide the candidate. Finally, a jury will decide whether or not to award the diploma or qualification. In cases when the applicant does not receive a full validation, he or she can continue to receive individual guidance until full validation can be obtained. The total number of diplomas delivered via VAE (Validation des Acquis de l'Expérience [Accreditation of Prior Learning or APL]) by universities is approximately 4000, and has remained stable since 2007; over half of these (2200) are full diplomas. Information about validation can be found on the government website:
http://www.vae.gouv.fr/
.
PORTUGAL
In Portugal, the validation of non-formal and informal learning (VNFIL) has been taken up as a relevant political issue. The Recognition, Validation and Certification of Competences (RVCC) process was implemented in 2001. A main political shift occurred in 2006-2007 with the creation of a National Qualifications System (NQS) and a widened scope of the RVCC process that includes recognition of scholar competencies (basic and secondary level) and vocational education Within this context, the New Opportunities Centres were created to provide qualifications to the population, through the RVCC processes and through qualified training. One million adults enrolled into one of the 459 bodies across the territory to formalise their qualifications in 2010. The Centers are managed by the National Agency for Qualifications (NAQ) that also coordinates the National Qualifications Catalogue for lower qualifications equivalences. The National ANQ set up in 2007, is the body responsible for the coordination of the national system of validation. Several other bodies are involved into validation practices. 453 New Opportunities Centres all over the country by the year 2010.

General process
Opportunities Centres are the main interlocutors for individuals; they contribute to make the efforts made in terms of recognition visible to the population and became central in the RVCC process. There, an applicant obtains information about his/her possibilities on VNFIL. The next step for the applicant is to make a portfolio under supervision of a mentor. After that, the applicant presents it in front of a team from the centre (in case of basic and secondary education level). The next stage is the validation by a Jury composed of persons from the centre and an external evaluator. The process ends with a full certification (the individuals achieve a qualification level) or a partial certification (some competences are certified but not enough to achieve a qualification level); in this last situation, individuals are enrolled in a training course in order to conclude the qualification pathway. But even when a full certification is awarded in the end of the RVCC process, the individuals are encouraged to continue their studies. Thousands of low-skilled adults therefore had their qualifications acknowledged thanks to the New Opportunities Centres but it seems that progress needs to be made in the field of higher education where practice remains very difficult, expensive and slow. Learn more on
http://www.anqep.gov.pt/
.
LITHUANIA
No national strategy in Lithuania is dedicated to validation of non-formal and informal learning – the practical implementation has been rather slow and so far based on ad-hoc initiatives. However several laws have been adopted such as the National Education Strategy 2003-2012 (2003) that proposes flexible structures for a holistic approach to education and a focus on learning outcomes via a recognition system for untraditional pathways. A new edition of the Law on Education passed in 2003 set out key elements to formally certify competences acquired through non-formal or informal learning. Several regional, national and European initiatives have also been implemented. Validation practices are managed in a partnership approach. The Ministry of Education is involved in confirming final qualification examinations and determining the equivalence of education levels attained abroad. Public bodies participate in the process and other actors play a decisive role such as vocational schools and training institutions (that give support to applicants), colleges or social partners. Furthermore, several universities have been developing their own validation systems and have used EU funding to experiment these systems during the last few years.

General process
Individuals with at least one year's work experience and who are over 18 can apply for the recognition of competences by registering in a licensed vocational school that examines the documents provided by the individual. The student and school agree on a timetable of courses, credit tests and consultations and when the results are positive, the student can take the final qualification exam together with those from formal education, meaning that informal outcomes can only be validated through formal procedures. Individuals who successfully pass the exam are awarded with the same qualification certificate or qualified worker diploma. Assessment and recognition services are paid by the student or by his/her employer (in some cases by the Labour Exchange for unemployed people). Although the Education Strategy aimed at reaching 15% of the adult population involved in education and training by 2012, the target may not be reached. Weak individual financial capacities and a lack of information have been identified as the main problems.
Download the publication "Validation of non-formal and informal learning".
The report of EUCIS-LLL's Annual Conference has been published

The general report of EUCIS-LLL's Annual Conference has been published and you can now also find it
online
. The conference's main theme was "Social Innovation for Active Inclusion; LifeLong Learning Contribution for a Better Tomorrow" and gathered more than 100 participants from all over Europe that came to listen to our high level speakers and exchange knowledge and good practices.
You can now find the report of the Annual Conference here.
Introduction
Education and training systems in Europe are now at the forefront as one of the main drivers of growth in times of crisis. More and more is expected of them: equip the future workforce with the right skills but also become open and flexible so that no one is left behind. Active inclusion is one of the main objectives of the EU2020 Strategy and education and training systems need to adapt to the paradigm shift towards a life-long and lifewide approach to learning to become more inclusive and tackle the challenges of the next decade. The recent focus on learning outcomes cannot be concretised without social innovation: new ideas and practices shall emerge so that access and participation, core values of EUCIS-LLL, become central in the modernisation process of European systems for better social cohesion, active citizenship and economic competitiveness. As EUCIS-LLL believes that civil society is the main agent of change, this conference has been organised to enable and highlight an exchange of good practices and a stimulating multi-stakeholder gathering.
More than 100 actors from the different sectors of education and training from all around Europe reflected upon innovative ways to combat educational disadvantages and fight youth unemployment. The conference also provided a specific insight into the opportunities for intergenerational learning, in the context of the current European Year 2012 on Active Ageing and Solidarity between Generations.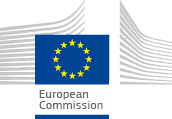 Facilitating mobility, supporting training and ensuring attractive careers.
While researcher mobility contributes to excellence, several obstacles stand in the way of a genuine European research labour market. One of the most important is the lack of transparent, open and merit-based recruitment, which makes research careers less attractive and hampers mobility, gender equality and research performance.
Giving non-nationals/ non-residents access to national grants and making them portable across borders would make mobility easier. In some cases, legal and administrative barriers prevent this. Initiatives such as 'Money Follows Researcher' show how those barriers can be removed and how Member States and research organisations can organise access to and portability of national grants, while upholding the interests of all parties.
Other obstacles include human resources policies which result in poor career prospects for young researchers, inadequate gender equality practices, social security obstacles and, insufficient academia-business mobility with only one in six researchers in academia having experience in the private sector. Obstacles to the fair recognition of academic diplomas also persist.
Member States are invited to:
Remove legal and other barriers to the application of open, transparent and merit based recruitment of researchers

Remove legal and other barriers which hamper cross-border access to and portability of national grants

Support implementation of the Declaration of Commitment to provide coordinated personalised information and services to researchers through the pan-European EURAXESS network

Support the setting up and running of structured innovative doctoral training programmes applying the Principles for Innovative Doctoral Training

Create an enabling framework for the implementation of the HR Strategy for Researchers incorporating the Charter & Code
Research stakeholder organisations are invited to:
Advertise all vacancies on the EURAXESS Jobs portal using the common profiles established in the European Framework for Research Careers

Fill research positions according to open, transparent and merit based recruitment procedures proportionate to the level of the position in line with the basic principles of the Charter & Code and including non-EU nationals

Develop strategies to support the career development of researchers in line with the HR Strategy for Researchers

Define and implement principles for accessibility to and portability of national grants

Provide structured doctoral training based on the Principles for Innovative Doctoral Training

Develop and implement structured programmes to increase mobility between industry and academia

The Commission will:
Strengthen collaboration and coordination in the EURAXESS network so that it becomes a means for researchers to access tailor-made assistance

Support the setting up of a European Accreditation Mechanism for Charter & Codebased human resources management in universities and publicly-funded research institutions

Support the work of a 'pathfinder group' of countries for the achievement of automatic recognition of comparable degrees

Take initiatives to address social security barriers for researchers in the EU and further facilitate the entry and stay of third country national researchers by:

Clarifying in a Communication EU rules on coordination of social security schemes for groups of workers with a high level of intra-EU mobility, including researchers

Resuming work on a pension portability Directive setting minimum standards for the acquisition and preservation of supplementary pension rights

Supporting stakeholders in setting up pan-European supplementary pension fund(s) for researchers

Reviewing Directive 2005/71/EC on a specific procedure for admitting third country nationals for the purposes of scientific research.